Online B.S. in Interdisciplinary Studies
School of Humanities and Social Sciences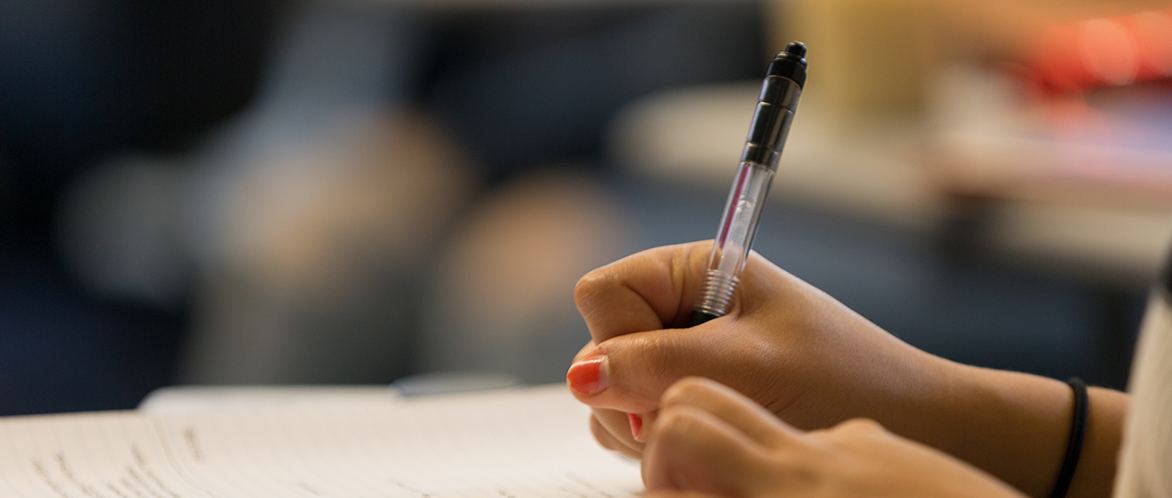 Overview
Build your own degree from the ground up. The B.S. in Interdisciplinary Studies empowers you to combine courses from our online programs with any past education to craft a pathway tailored to your goals. Designed for people with curious minds and busy lives, this flexible, fully online program cultivates an integrative approach — connecting the disciplines you need to pursue your dream career.

If you are interested in an on-campus learning experience, consider the B.A. in Interdisciplinary Studies degree.
Yes! Tell Me More!
Why Choose Interdisciplinary Studies at Biola?
Learning Unboxed. Let your interests drive your learning. You'll partner closely with Biola faculty to creatively combine multiple disciplines, creating a learning plan customized to fit your career path.
Faith Integration. Understanding your calling begins with knowing the God who called you. That's why you'll encounter faith integration in each of your courses and earn a biblical studies minor alongside your interdisciplinary studies degree.
Practical Preparation. Our program is designed to be career-launching. Learn from professionals and participate in internships to expand your knowledge. You'll be able apply what you learn in the classroom to real life situations you encounter in the workplace.
Online Flexibility. Six start dates and fully online courses offered year-round ensure you can tailor your education — enrolling part-time to balance additional responsibilities or full-time to complete the program in as little as 24 months.
Personalized Partnerships. Our students never journey alone. Individually assigned success coaches and program faculty are intentional guides, investing in you spiritually, relationally and professionally from day one.
Career Paths
Biola's interdisciplinary studies program develops specific areas of expertise alongside critical thinking and problem-solving skills — serving as an excellent foundation for an array of career options. As a well-equipped professional, you can expect to impact the world for Jesus Christ in positions such as:
Entrepreneur
Non-Profit Organizer
Financial Consultant
Project Manager
Human Resources Specialist
Management Consultant
Entertainment Industry Agent
Communications Specialist
What Will I Study?
In our online interdisciplinary degree, your pathway is determined by a proposal you'll craft in partnership with your faculty advisor. This academic plan will take into account your goals and give credit for any prior education while integrating coursework from the following degrees:
Bible and Theology Coursework
As part of Biola's commitment to a biblically centered education, all undergraduate students have the opportunity to take 30 credits of biblical studies. As an interdisciplinary student, 6 of these credits will be integrated directly into your major-specific courses, and the remaining 24 will be offered through separate Bible and theology courses.
Explore a Sample Pathway
Organizational Psychology
BUSN 205 (3) Economic Principles
APSY 208 (3) Statistics for Research
APSY 265 (3) Psychology and Christian Thought
CEED 254 (3) Leadership Development
BUSN 220 (3) Management Information Systems
BUSN 318 (3) Human Resources Management
BUSN 319 (3) Organizational Ethics
BUSN 347 (3) Global Business Environment
CEED 326 (3) Counseling Methods
APSY 355 (3) Psychology of Health and Well Being
BUSN 375 (3) Business as Mission
PREL 350 (3) Crisis Communication & Reputation Management
APSY 406 (3) Social and Cultural Psychology
APSY 410 (3) Psychology in the Workplace
BUSN 421 (3) Leadership and Change
APSY 465 (3) Positive Psychology
PREL 462 (3) Leadership and Organizational Influence
2-4 Years
Standard Duration
This indicates the standard duration of this program. Completion time may vary depending on transferred coursework and preferred courseload.
120
Total Program Credits
Total program credits include a combination of major/concentration, Bible/theology and general education credits.
WSCUC
Accreditation
Biola University is accredited by the WASC Senior College and University Commission. Additional accreditations may apply to specific programs.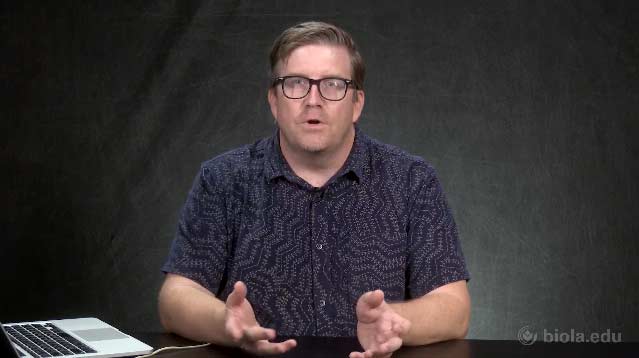 Test an Online Interdisciplinary Class for Free
Preview a sample lesson and assignment from an introductory course to experience our online platform firsthand. See just how flexible your educational journey can be with our fully online courses!
You may also be interested in