B.S. in Early Childhood
School of Education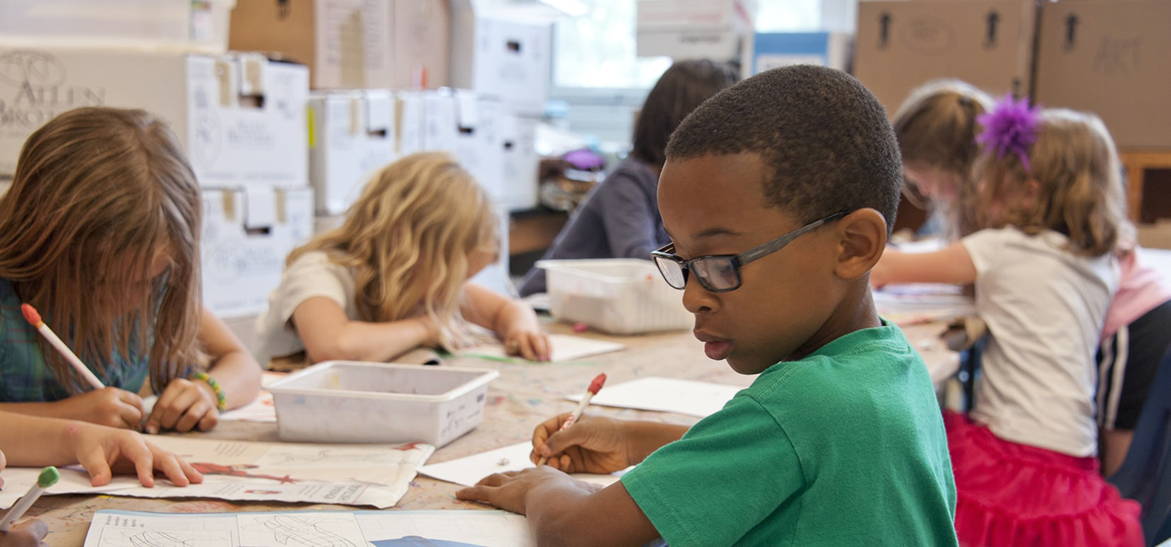 Overview
Shape the next generation of learners. The fully online B.S. in Early Childhood degree is designed to equip current or future educators with a holistic approach to linguistic development, literacy pedagogy, spiritual development and practical preparation. You'll be equipped to empower young children through cultivating a love for learning, relational skills and embodying Christ's love in the classroom. This degree provides you with valuable teaching tools through leadership development, innovative approaches to curriculum for early learners, and relational tools for connecting with students and families.
If you are interested in an on-campus learning experience, consider the
B.A. in Early Childhood
degree.
Yes! Tell Me More!
Why Choose an Online Early Childhood B.S. from Biola?
Classes tailored to your schedule. Biola's seven-week, fully online asynchronous courses ensure that you can complete your bachelor's degree in as little as 24 months. Watch lectures, participate in discussions and complete coursework — all at your own pace.
Lead With Compassion. Approach education with a posture of understanding. Learn to design lesson plans and classroom activities that acknowledge student diversity, pursue achievable literacy goals and create relational impact.
Faith Integration. Empowering the next generation is about education of the mind and the heart. Approaching early childhood pedagogy with a biblical worldview will help you educate students holistically.
Practical Preparation. Our program is designed to help you take the next step. You'll earn five levels of Early Childhood Permits or position yourself to earn the Multiple Subject Credential through utilizing your elective credits.
Personalized Partnerships. Our students never journey alone. Individually assigned success coaches and program faculty are intentional guides, investing in you spiritually, relationally and professionally from day one.
What Will I Study?
In our online Early Childhood degree, you'll learn from our expert professors on creating innovative curriculum, building key relationships with families and communities, and early childhood development – all from a biblical perspective. You'll take classes in:
Introduction to Teaching
Early Childhood Curriculum
School/Family/Community Partnerships in Early Childhood Urban Settings
Spiritual Formation for Young Children
Language, Literacy, and Biliteracy in Early Childhood
Spiritual Formation for Christian Educators
Psychology of Marriage and Family
Bible and Theology Coursework
As part of Biola's commitment to a biblically centered education, all undergraduate students have the opportunity to take 30 credits of biblical studies. As an online Early Childhood student, your Bible minor will consist of 18 Bible and Theology credits and 12 integration credits that assist you in integrating biblical and theological foundations into your field.
2-4 Years
Standard Duration
This indicates the standard duration of this program. Completion time may vary depending on transferred coursework and preferred courseload.
120
Total Program Credits
Total program credits include a combination of major/concentration, Bible/theology and general education credits.
WSCUC
Accreditation
Biola University is accredited by the WASC Senior College and University Commission. Additional accreditations may apply to specific programs.
Career Paths
Biola's online Early Childhood program develops specific areas of expertise alongside critical thinking and problem-solving skills – serving as an excellent foundation for an array of career options. As a well-equipped professional, you can expect to impact the world for Jesus Christ in positions such as:
Preschool Administrator or Headmaster
Early Childhood Curriculum Writer
Children's Church Ministry Leader
Early Childhood Specialist
Early Childhood Consultant
Grades K-3 Educator (if following Multiple Subject Credential pathway)
You may also be interested in