Online B.S. in Biblical Ministries
Talbot School of Theology

Overview
The fully online Bachelor of Science in Biblical Ministries is designed for students called to pursue Christian ministry — including pastoral ministry, teaching, youth ministry, women's ministry, Sunday school and more.

Offered through Biola's Talbot School of Theology, this online program will increase your knowledge of the Bible, expand your practical ministry skills and deepen your spiritual life. The training and education you receive in biblical ministries will equip you to be a more effective ministry leader in your area of influence and establish a foundation for further studies.

If you are interested in an on-campus learning experience, consider the B.A. in Bible, Theology and Ministry degree.
Yes! Tell Me More!
Why Choose Biblical Ministries at Biola?
Biola's fully online, 7-week courses will give you the flexibility to complete your bachelor's degree from nearly anywhere in the world. This means you can watch your lectures, participate in discussions and complete your coursework according to your schedule.
Biola's online bachelor's degree program in biblical ministries offers several key advantages:
Enhance your Biblical Knowledge. This program will provide the knowledge, training and tools you need to study, teach and apply Scripture, including an introduction to biblical languages and exposure to the best online tools. As part of this program, you will qualify to earn a minor in biblical and theological studies.
Grow in your Practical Ministry Skills. Learn the "how to's" of ministry — practical principles you can apply in your ministry from day one. Whether you need guidance on how to preach an effective sermon, lead a ministry team, handle finances or counsel a married couple, you will receive biblically based, time-tested wisdom on how to best serve those entrusted to your care.
Learn from Experienced Professors. You will be taught and trained by expert faculty members from Talbot School of Theology, one of the nation's leading seminaries. Our faculty are top-notch scholars who have decades of hands-on experience in churches and Christian ministries.
Prepare for a Lifelong Calling. "Ministry burnout" is an all-too-common challenge for those called into Christian ministry. To guard against this, Biola's biblical ministries program focuses on your spiritual transformation and equips you to approach ministry as a marathon, not a sprint. The program also creates a pathway for those interested in pursuing further studies, including an M.A. or M.Div. at Talbot.
It's Flexible and Convenient. You will be able to complete your degree in as little as 24 months, depending on the number of credits you transfer in and the number of credits you take each term. The program offers accelerated 7-week courses taught completely online, giving you the freedom to fit your classes into your busy life.
You will have a Personal Success Coach. Success coaches are committed to helping you achieve your goals as a student. At Biola University, your personal success coach will help you navigate your program from the day you're accepted to the day you graduate.
What Will I Study?
In the biblical ministries program, you will take courses offered by Talbot's Division of Biblical and Theological Studies, which houses four of Biola's undergraduate departments: Christian Ministries, Old Testament, New Testament and Systematic Theology. Among these are unique courses you can immediately apply to your current work in ministry. Some courses include:
Biblical interpretation and spiritual formation
The church in contemporary culture
Basic ministry skills (including conducting weddings, funerals, baptisms and more)
Administration (including finance and budgets)
Counseling skills

Biblical Studies Minor
One of Biola's academic distinctives is the minor in biblical and theological studies, which sets a foundation for every student's understanding of Scripture and theology. You will take 30 credits of Bible courses as part of your degree to qualify for a minor in biblical studies.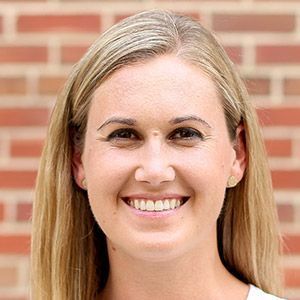 The Christian Ministries department is a gem of a department and it will not only shape you academically but spiritually and emotionally as well. I felt very prepared to step into full-time ministry — from my classes on organization and administration, to public speaking, to teaching, to understanding youth culture.
Fund Development Director for Christian Non-Profit
Christian Ministries, B.A. '07
My program at Biola prepared me to think biblically and critically about the world around me. Biola offered me understanding and preparation that equipped me for the mechanics of church ministry, from a church's functions and systems down to the personal ministry.
Campus Pastor
Biblical Ministries, B.S. '16
2-4 years
Standard Duration
This indicates the standard duration of this program. Completion time may vary depending on transferred coursework and preferred courseload.
120
Total Program Credits
Total program credits include a combination of major/concentration, Bible/theology and general education credits.
WSCUC
Accreditation
Biola University is accredited by the WASC Senior College and University Commission. Additional accreditations may apply to specific programs.
Career Paths
You may already be active in ministry in some capacity, but with this degree, other ministry opportunities may open up as well. Possible careers include:
Pastor
Evangelist
Youth pastor
Missionary
Children's ministry director
Church administrator or ministry coordinator
Christian education director
Prison or military chaplain
Counselor
Social worker
Parachurch or non-profit worker
Division of Biblical and Theological Studies
You may also be interested in