About the Winsome Conviction Project
The Winsome Conviction Project was launched from a heartfelt concern for the toxic, polarized and simply unloving communication climate that is permeating our nation and penetrating the body of Christ. We believe that followers of Christ are obliged to communicate with others in loving ways that preserve human dignity, even as we engage in honest and passionate disagreement. We hope to foster conversations within the church and the broader culture that deepen relationships and enrich lives rather than tear us apart.
Through the generosity of some donors who shared our passion and concern, we have embarked on a 5-year effort of developing resources, and providing workshops and events for churches and organizations who want to deepen convictions without dividing the body of Christ or alienating the watching world. Our three main activities are:
Staging conversations that help us care deeply, think clearly, speak graciously, and listen patiently:

Public forums and events — Duologues and other public events

Winsome Conviction Workshops — teaching skills for better listening and communication

Small groups — for more in-depth bridge building between communities that see things differently

Developing resources including the Winsome Conviction podcasts, winsomeconviction.com, and publications (including Winsome Persuasion, Winsome Conviction, and I Beg to Differ)

Providing services — to churches, organizations, and small groups who want to work on developing convictions, and communicating them in a winsome and compelling manner.



About Us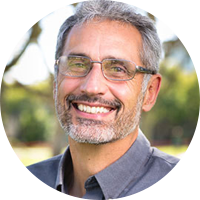 Rick Langer (Ph.D., University of California, Riverside) is professor of biblical and theological studies at Talbot School of Theology and director of the Office for the Integration of Faith and Learning at Biola University. He has published numerous academic journal articles applying theology to a wide variety of disciplines including business leadership, disability, suffering, bioethics, and vocation. He is an ordained minister with over twenty years of pastoral experience and has served on the board of several Christian organizations. He and his wife, Shari, have two married children and four grandchildren.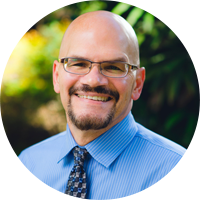 Tim Muehlhoff (Ph.D., University of North Carolina) is a professor of communication at Biola University's Department of Communication Studies in La Mirada, California, a speaker and research consultant for the Center for Marriage and Relationships, and an author of several books on communication. In addition to being an educator and author, he is the co-host of a podcast entitled, The Art of Relationships which is produced by Biola University and is currently heard in 100 countries. Tim and his wife, Noreen, are frequent speakers at FamilyLife Marriage Conferences. For more information, visit timmuehlhoff.com.
Together, Langer and Muehlhoff have authored two books: Winsome Persuasion, which received a 2018 Christianity Today book award, and Winsome Conviction, coming out in December of 2020 (IVP). In addition to teaching and writing, they serve as co-directors of The Winsome Conviction Project.

Mission Statement

The Winsome Conviction Project is committed to helping foster conversations that deepen — rather than tear apart — relationships, help to heal a fractured church and nation, foster civility and bring biblical compassion to a warring public square.
Vision Statement

Utilizing public conversations, deeply held convictions will meet honest disagreements in a virtuous communication climate in which participants care deeply, think clearly, speak graciously, and listen patiently. Change will only happen when we approach differences at the intellectual and heart levels. We take seriously the Scripture's admonition that just as a "harsh word stirs up anger" a gentle word has the potential to turn "away wrath" (Prov. 15:1).