Talbot School of Theology thanks faculty for their many years of faithful service. Here are abbreviated versions of written tributes for each professor: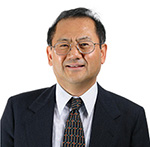 Victor Rhee, 28 Years of Service
Dr. Victor (Sung Yul) Rhee began his relationship with Biola University as a Th.M. student at Talbot School of Theology in 1988, and completed his 28-year tenure as a full professor of New Testament in 2020. The intervening years were characterized by exceptional teaching, careful scholarship, innovative program development, and a deep commitment to pastoral leadership in the local church; in a word, faithfulness.
Rhee came to Talbot as an assistant professor, having completed his Ph.D., Th.M., M.Div. and B.S. in Medical Technology. His background included medical training at the University of Maryland School of Medicine and service as a hospital corpsman in the U.S. Navy, and he brought this deep concern for the well-being of others into the classroom. His warmth, compassion and kindness toward his students was, perhaps, the hallmark of his classroom demeanor, frequently commented on by his students in their evaluations of his teaching and in their hallway conversations. Although Rhee taught a wide variety of courses in both English and Korean, his particular scholarly expertise focused on the book of Hebrews, which was the topic of his Ph.D. dissertation at Dallas Theological Seminary (1996). His monograph, Faith in Hebrews: Analysis within the Context of Christology, Eschatology, and Ethics (New York: Peter Lang, 2001), remains the standard discussion of this topic in the field. Rhee also published articles in numerous top-flight peer-reviewed journals and regularly contributed to international, national and regional conferences.
-Moyer Hubbard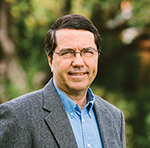 Kevin Lawson, 26 Years of Service
Dr. Kevin Lawson retired in summer 2021 after teaching full- time for 26 years in the doctoral programs in educational studies at Talbot School of Theology. He also served as director of the doctoral programs from 1999 to 2016.
Dr. Clinton E. Arnold, Talbot's dean, and Dr. Scott Rae, dean of faculty, expressed their gratitude for Lawson's ministry, which includes years of investment in the lives of students, the countless hours of administrative service for Talbot's doctoral programs, and for making them what they are today. Dr. Klaus Issler, emeritus professor of educational studies and theology (1991–2020) also commended Lawson's outstanding contributions to Talbot and to his academic field. Lawson contributed to the writing of the $1.5 million Lilly grant for Talbot's 5-year Segue Program, which was related to Talbot's Intentional Character Development program and Support Ministries.
In October 2021 during its annual meeting, the Society of Professors in Christian Education awarded Lawson the "Warren Benson Distinguished Christian Educator Award" for his extraordinary and sustained contribution to the field and ministry of Christian education. Lawson and his wife, Patty, recently relocated to Maine, where he served as pastoral staff for six years.
-Octavio Esqueda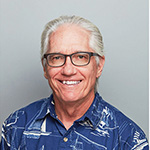 Joe Hellerman, 24 Years of Service
Jazz pianist, sports-fisherman, pastor, New Testament scholar — will the real Joe Hellerman please stand up! The truth, of course, is that Dr. Joe Hellerman is all of these, and more. Hellerman began his academic journey as an English major at California State University, Dominguez Hills, where he completed both a B.A and an M.A. After being recruited to work as a youth volunteer in 1978, Hellerman, in his own words, "stumbled into the only thing I have ever found that was more meaningful and rewarding than playing music." He enrolled at Talbot with the goal of heading into youth ministry but, again in his own words, "found myself captivated by the study of Scripture." After earning an M.Div. and a Th.M. at Talbot, he enrolled at UCLA, earning an M.A. and Ph.D. in the History of Christianity.
Hellerman began teaching at Talbot part-time while finishing his Ph.D., and joined the New Testament department as a full-time faculty member in 1999, completing 24 years of teaching as of this spring. He has taught both undergraduate and graduate courses in Greek and the Pauline epistles, with a particular focus on the communal and familial dimensions of our faith. The title of Hellerman's most recent book expresses his heart on this matter perfectly: Why We Need the Church to Become More Like Jesus: Reflections about Community, Spiritual Formation, and the Story of Scripture (Cascade, 2017). Hellerman's scholarly contributions on this topic, and others, are quite impressive, and include three technical monographs by top academic publishers (Cambridge, Fortress, Sheffield), as well as commentaries and pastoral-level books aimed at equipping the church and Christians to be the witness God intended.
Hellerman's commitment to the local church and exemplary scholarship have made him the model pastor-scholar, a balance that is crucial for seminary professors. He is looking forward to continuing his ministry at Oceanside Christian Fellowship in El Segundo, spending more time with his wife of 41 years, Joann, and playing with his grandson, Nathaniel.
-Moyer Hubbard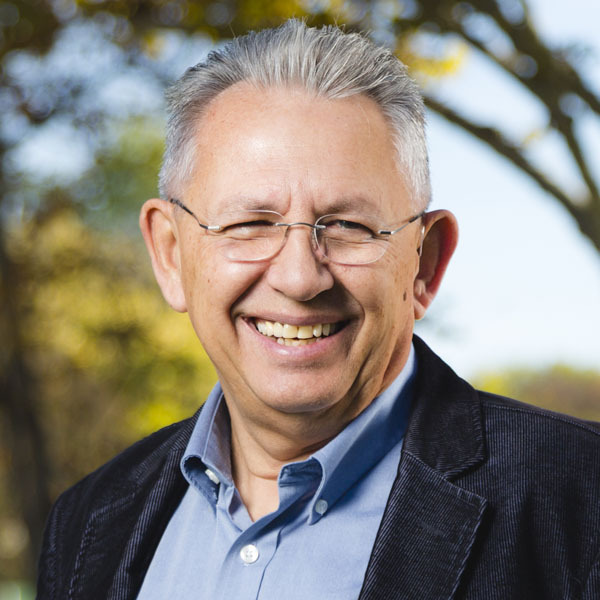 Gary McIntosh, 35 Years of Service
We're proud to celebrate the sterling career of Dr. Gary L. McIntosh, who is retiring after a 35-year run of excellence as a professor at Talbot. He has excelled in all aspects of the professor role: teaching, publishing, and mentoring, and has played an instrumental role in Talbot's growth over the years. McIntosh has taught 35 years in Talbot's Christian Ministry and Leadership department, which makes him the longest-serving professor in the history of the department.
McIntosh was appointed as the director of the D.Min. program in 1986. At that time, the Talbot administration was considering the closure of the program due to declining attendance and significant organizational difficulties. During that school year (1986–87), McIntosh was able to increase the number of D.Min. students and raise the satisfaction level of those already in the program to the point that he received the Dean's Award at the final faculty meeting of the year for "saving the D.Min. program."

He is widely recognized as one of the most prolific writers in the fields of church growth and pastoral ministry and he has taught in the field of church growth longer than any other professor in the history of the field.
He is also one of the most published professors at Talbot. Altogether he has produced a total of 50 products (books, manuals, international books) during his 35 years of teaching and 17 of his books have been translated into other languages and are being used in numerous countries. Five of his books have become best-sellers, with one receiving the book of the year award in the category of leadership from Outreach magazine (2014).
In recognition of his scholarship, service and teaching, he received both the Robert B. Fisher Award for Faculty Excellence from Biola and the Distinguished Alumni Award from Colorado Christian University in 1998. Biola and the church have been blessed through McIntosh's excellence in teaching, service and scholarship. We pray that McIntosh and Carol, his wife, will be similarly blessed with a joy-filled retirement.
-Brandon Cash