Evangelical Theology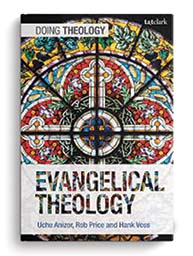 Uche Anizor, Co-Author
Associate Professor of Theology
Rob Price (M.A. '03), Co-Author
Associate Professor of Theology, Co-Chair, Department of Theology
T&T Clark, April 2021
This book provides a lively introduction to the exciting discipline of evangelical theology. Aligning with the global Lausanne Movement, the authors identify Scripture and mission as methodological centres of evangelical theology. Evangelical Theology highlights the key evangelical themes of atonement, conversion, justification and sanctification, as well as recent developments around trinitarian theology and pneumatology.
The 10 Key Roles of a Pastor: Proven Practices for Balancing the Demands of Leading Your Church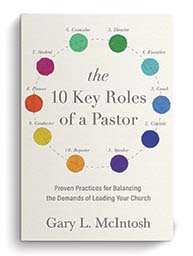 Gary L. McIntosh
Professor of Christian Ministry and Leadership
Baker Books, June 2021
If most pastors were pressed to describe an average day of ministry, they'd have trouble doing it. In a single day, a pastor may fill many different roles in quick succession, from counselor to theologian to student to CEO to custodian (well, let's hope there's usually someone else available to perform that last role). Some roles come more naturally than others, but every pastor wants to perform each role to the best of their ability.
A Simple Guide to Experience Miracles: Instruction and Inspiration for Living Supernaturally in Christ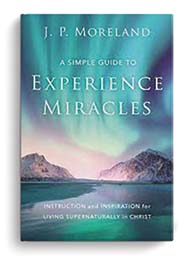 J.P. Moreland
Distinguished Professor of Philosophy)
Zondervan, November 2021
J.P. Moreland looks at the nature of miracles and explains why bearing and receiving credible testimony to God's miraculous acts is a crucial feature of a mature Jesus-follower. He also shows how to distinguish a real miracle from a mere coincidence. Miracles bring comfort to believers, strengthening faith in God and creating boldness in our lives. While miraculous healings have occurred frequently throughout church history, Moreland provides data showing how the last 50 years have seen a massive outbreak of miracles and supernatural activity. Today, he argues, the church should humbly expect to see more of these miraculous works of God than we do.
Understanding Old Testament Theology: Mapping the Terrain of Recent Approaches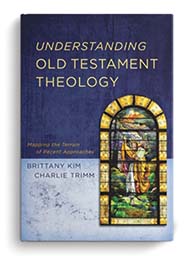 Charlie Trimm, Co-Author
Associate Professor and Chair of Old Testament
Zondervan Academic, December 2020
Over the past century the field of Old Testament studies has seen an explosion of theologies of the Old Testament, a trend that has only intensified in the past 10 or 20 years. The book begins by highlighting the flash points that have produced such a wide range of Old Testament theologies and presents a brief history of the discipline. It then explores various approaches to Old Testament theology in seven chapters, divided into three parts. Part I examines approaches that ground Old Testament theology in history. Part II surveys approaches that foreground Old Testament theme(s). Finally, Part III considers approaches that highlight different contexts for doing Old Testament theology. Accessible and unique, Understanding Old Testament Theology provides the only summary introduction of its kind to the field of Old Testament biblical theology.