Edward M. Curtis and Walter Russell, two long-time faculty at Talbot School of Theology, retired earlier this year. Curtis, who has served as a faculty member for 40 years, and Russell for 28 years, both received the title of professor emeritus and were honored by Talbot faculty and staff at a faculty retirement dinner on April 26. Here are abbreviated versions of written tributes for each professor: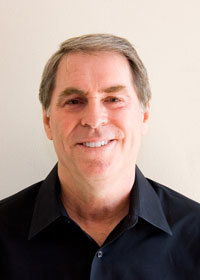 Walter Russell
Walt Russell, former professor of Bible exposition, first caught a vision for ministry in college when he was involved with Campus Crusade for Christ (now known as Cru). After seeing tremendous fruit in ministry, he sensed the need for further training. He received a Th.M. from Dallas Theological Seminary, a master's in theology from St. Mary's Seminary and a Ph.D. in Hermeneutics and Biblical Studies from Westminster Theological Seminary. During these years, he also served in pastoral roles in several churches.
In 1987, he began teaching full-time at Liberty University. In 1990, he transitioned to Talbot where he has served as a Professor of New Testament and Bible. Russell's classes have been some of the most popular at Biola and Talbot.
Russell has written several books, most notably Playing with Fire: How the Bible Ignites Change in Your Soul, Sustainable Church: Growing Ministry around the Sheep, and not just the Shepherds!, The Flesh/Spirit Conflict in Galatians and Generous Loving, Generous Living. He has also published over 40 journal articles, book reviews and book chapters.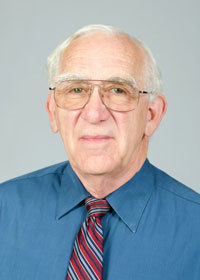 Edward M. Curtis
Ed Curtis, former professor of biblical and theological studies, joined the Biola faculty in 1978. Curtis was a well-loved and respected professor, teaching a wide variety of Bible and theology courses. In the latter part of his teaching career, Curtis focused increasingly on the Hebrew language and wisdom literature.
Other departments on campus have sought his wisdom as he has team-taught a course on psychology and Christian thought, and has also taught internationally at Tyndale Theological Seminary in the Netherlands, and the Ukraine Baptist Theological Seminary.
Curtis has also been active in the publishing world with numerous articles and books in Old Testament studies, including Song of Songs in the Bible Study Commentary series, Transformed Thinking: Loving God with All of Your Mind, Discovering the Way of Wisdom, Ecclesiastes and Song of Songs in the Teach the Text Commentary series, and Interpreting the Wisdom Books: An Exegetical Analysis in the Handbooks for Old Testament Exegesis series.