You're following the news. Your Instagram feed is flooded with colorful infographics. It's that time of year. Election day is upon us. Whoever the country chooses today will be President of the United States for the next four years. On this undoubtedly historic day-- the fruit of one of the most contentious battles for the Presidency in recent memory-- our team doesn't have much left to say on the subject! So, in an attempt to lift your spirits and bring some joy into what might be an otherwise anxiety-inducing moment, we thought we'd share some voting fits with you all! Here's what members of our community wore to the polls!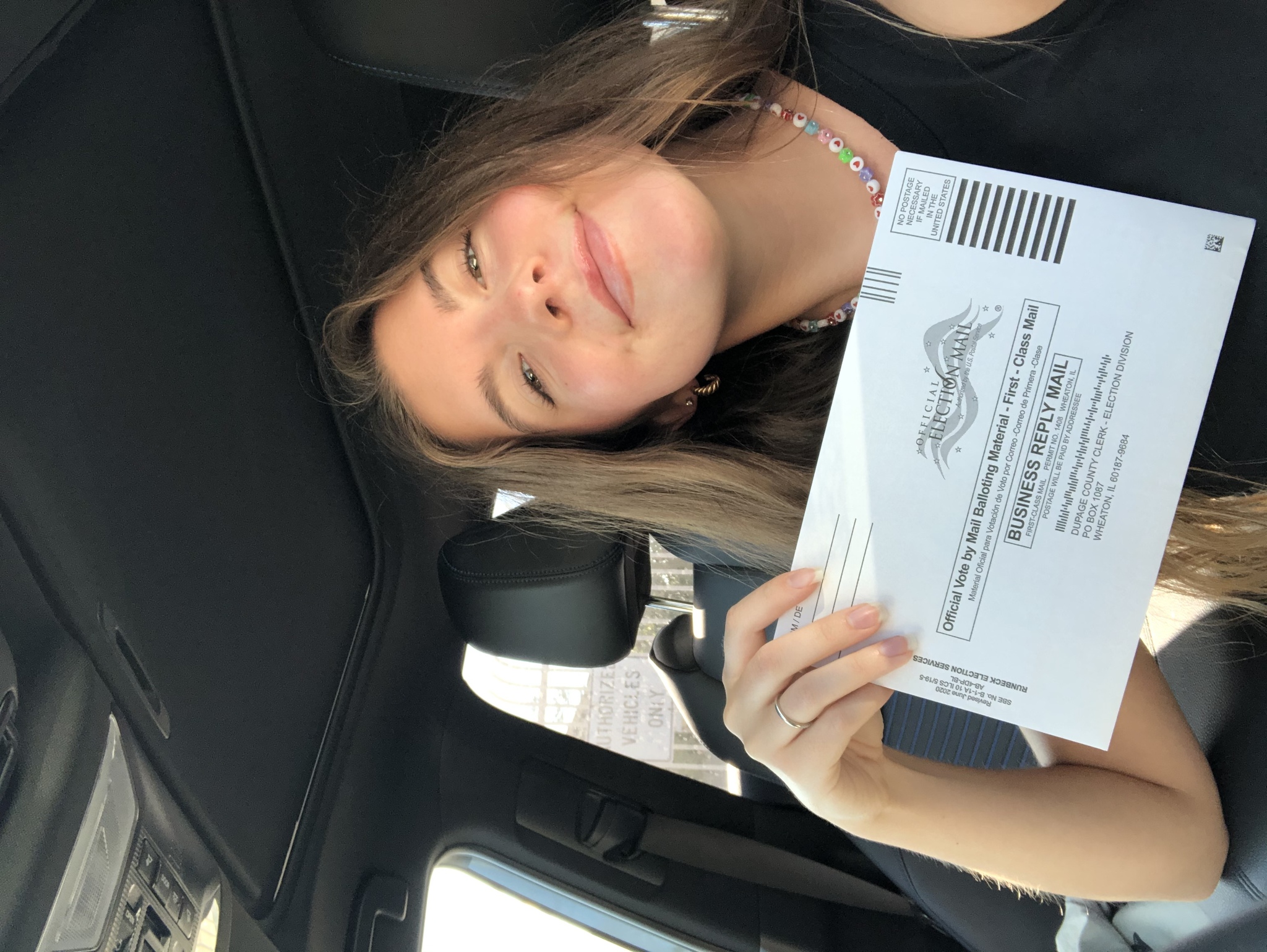 Claire Casto - Class of 2021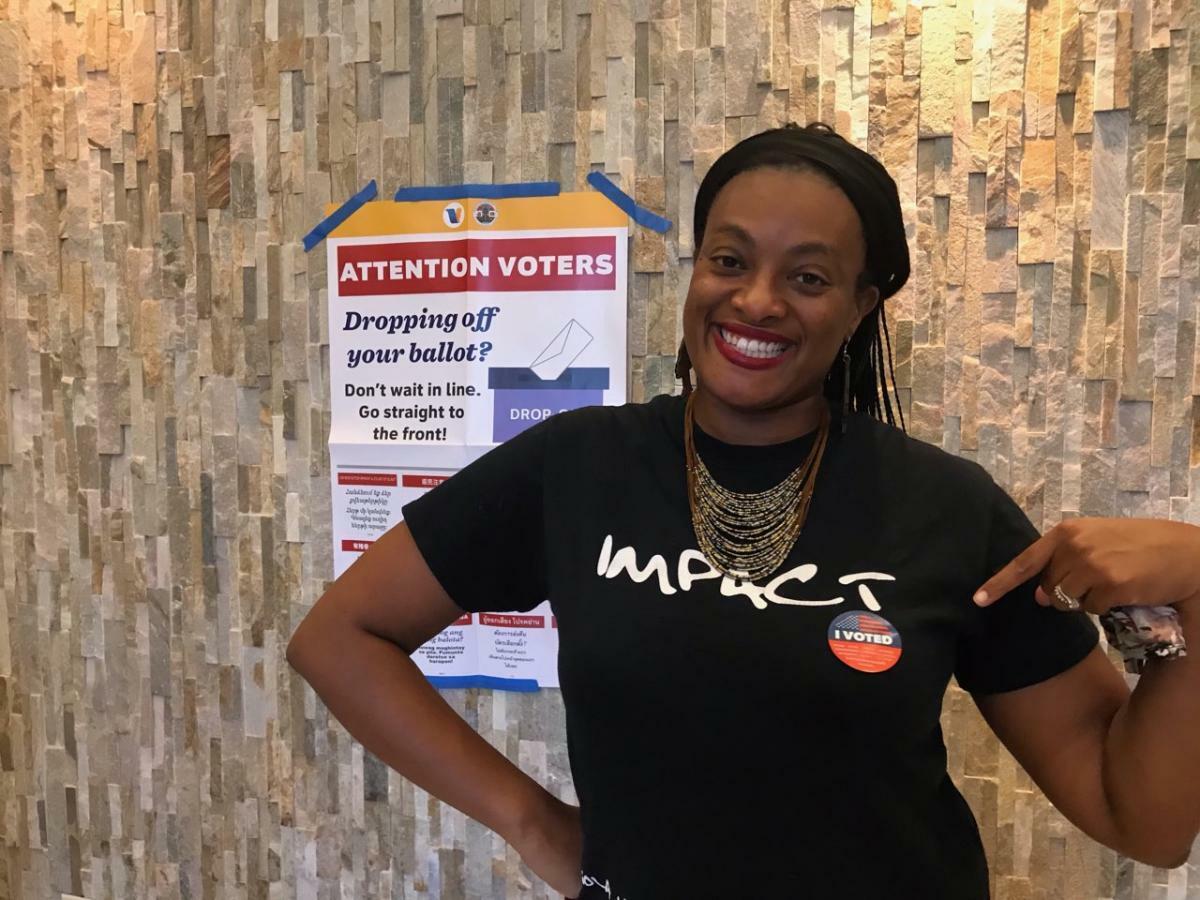 Tamra Malone - Chief Diversity Officer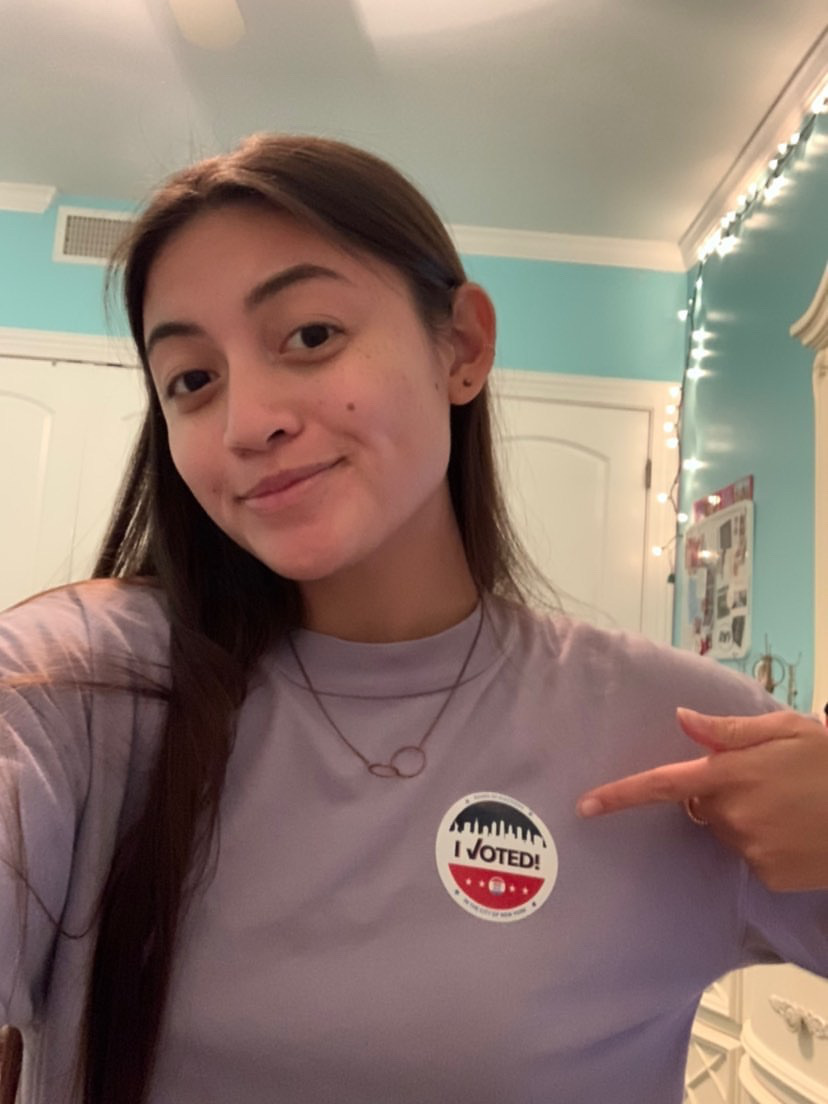 Rachel Gaugler - Class of 2022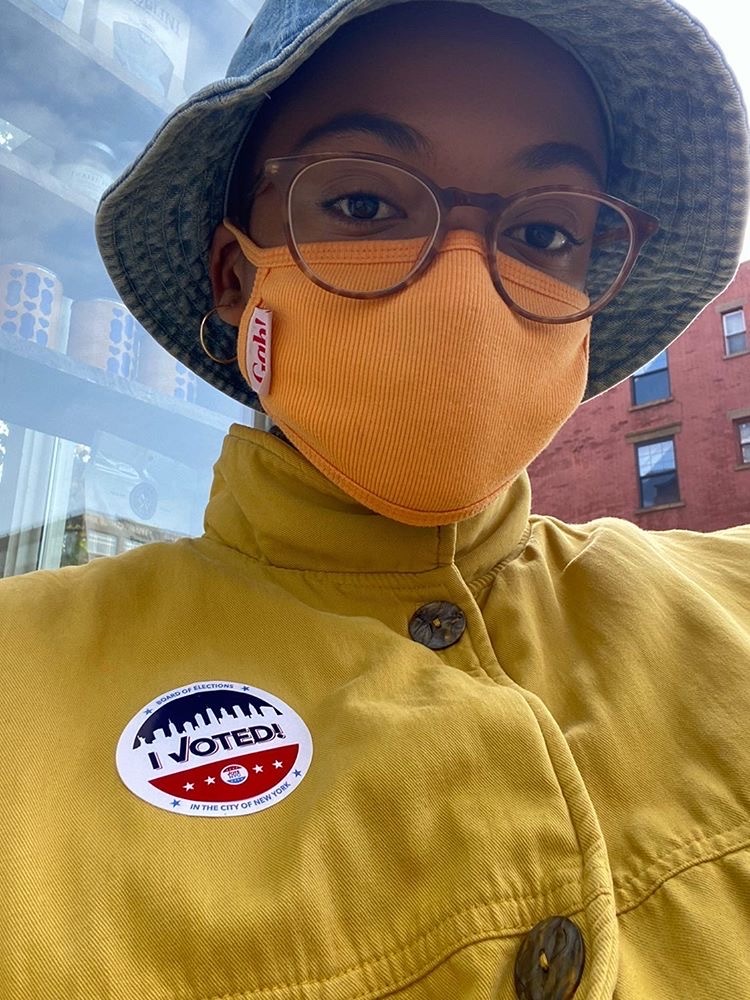 Celeste M. Scott - Alumna, Class of 2018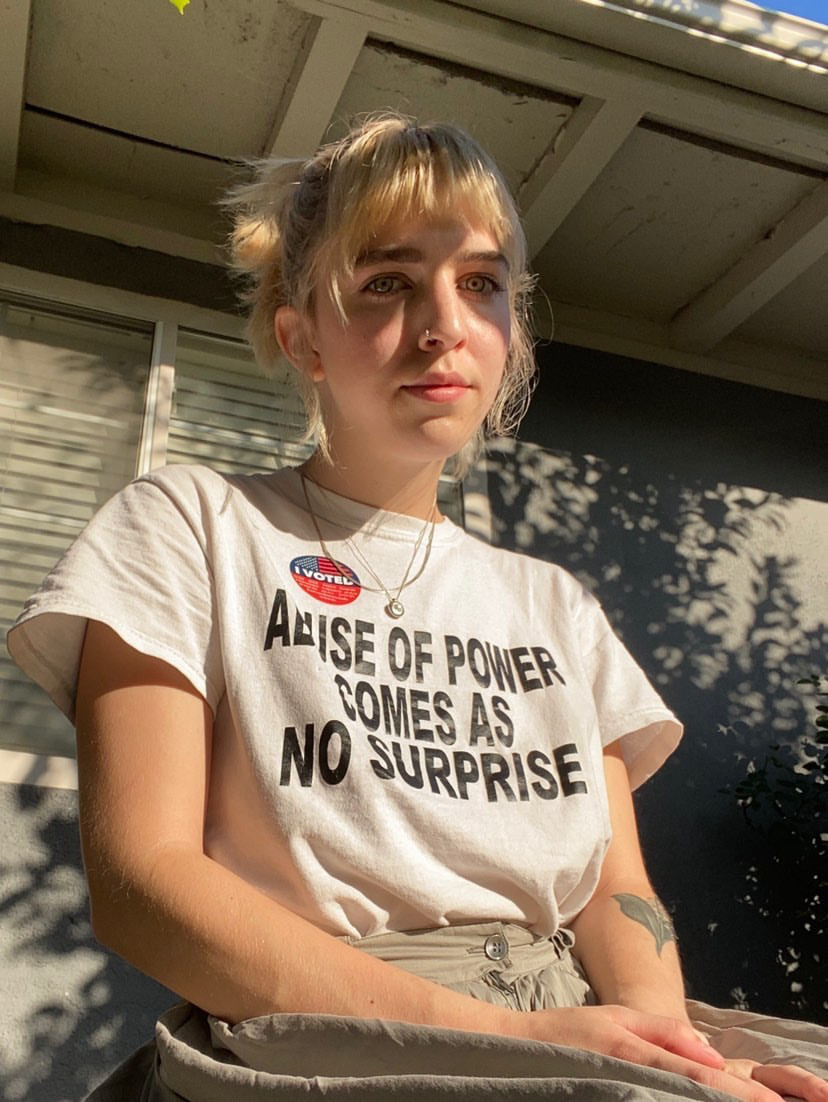 Mikaela Kozelchik - Class of 2022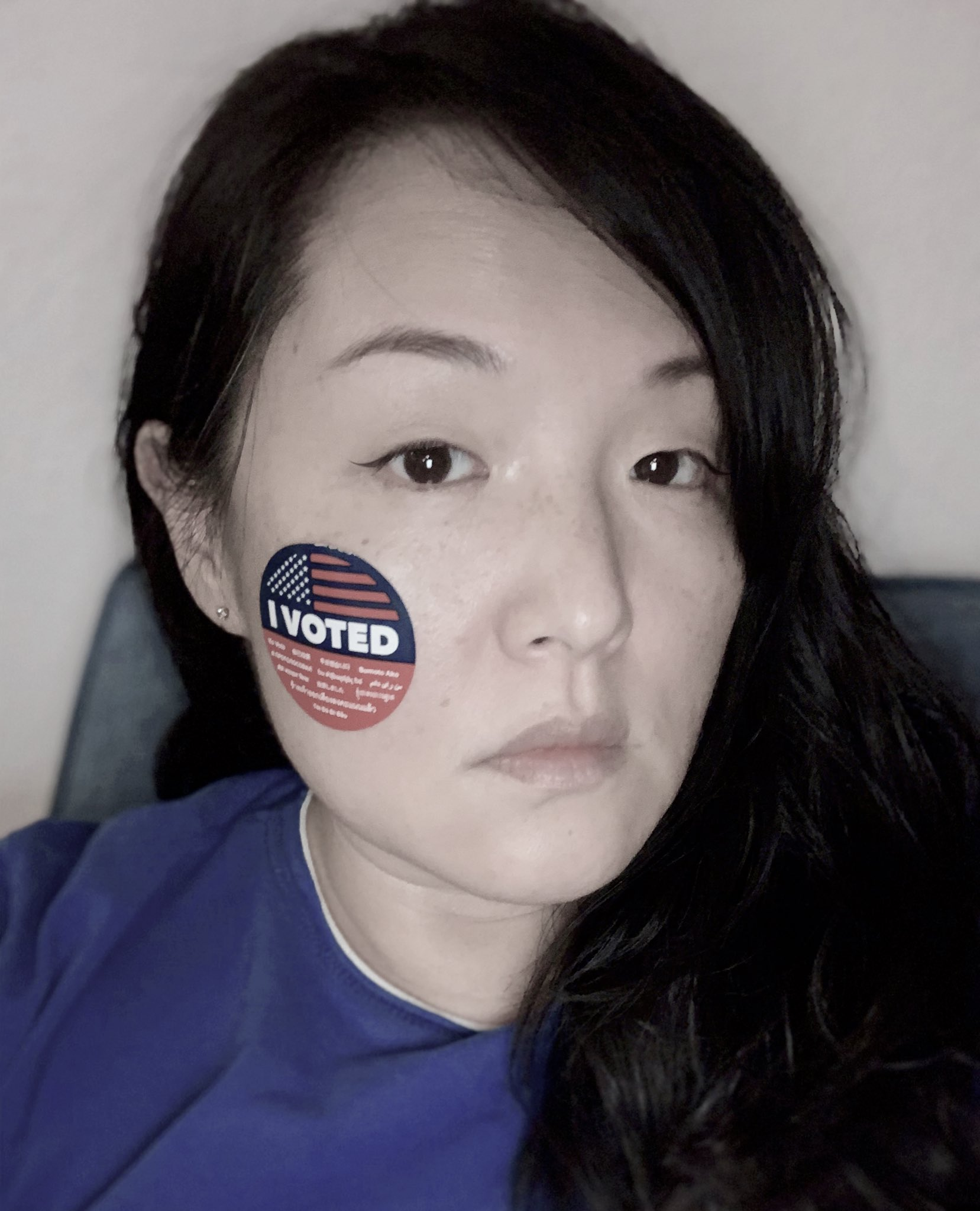 Nancy Yuen - Associate Professor of Sociology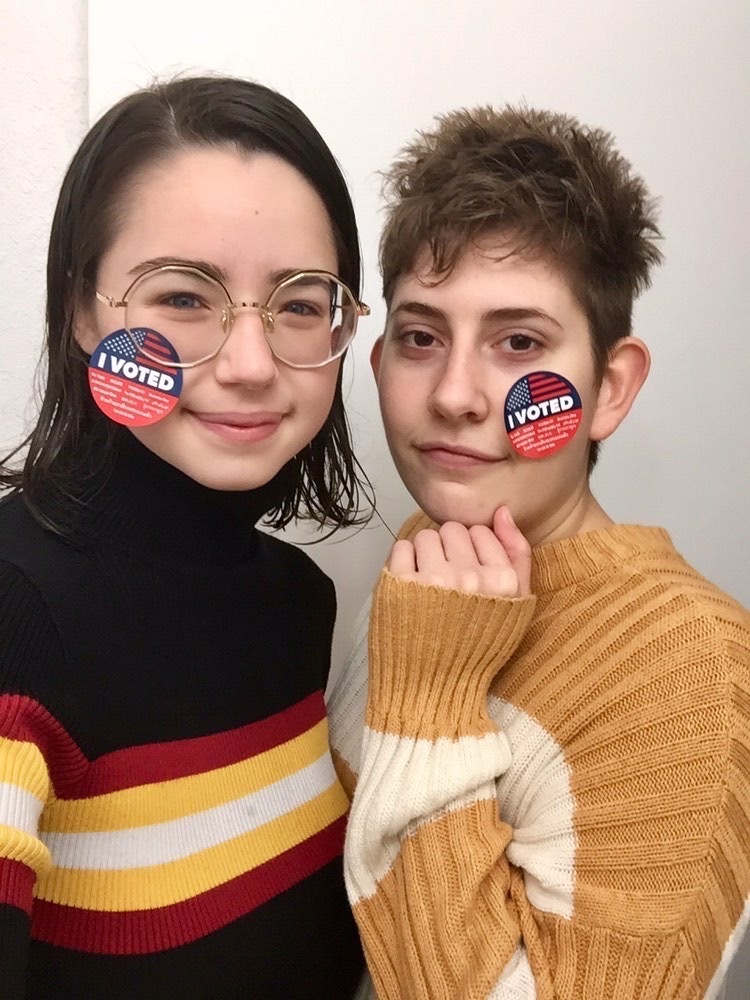 Hannah Mosser and Piper Manthei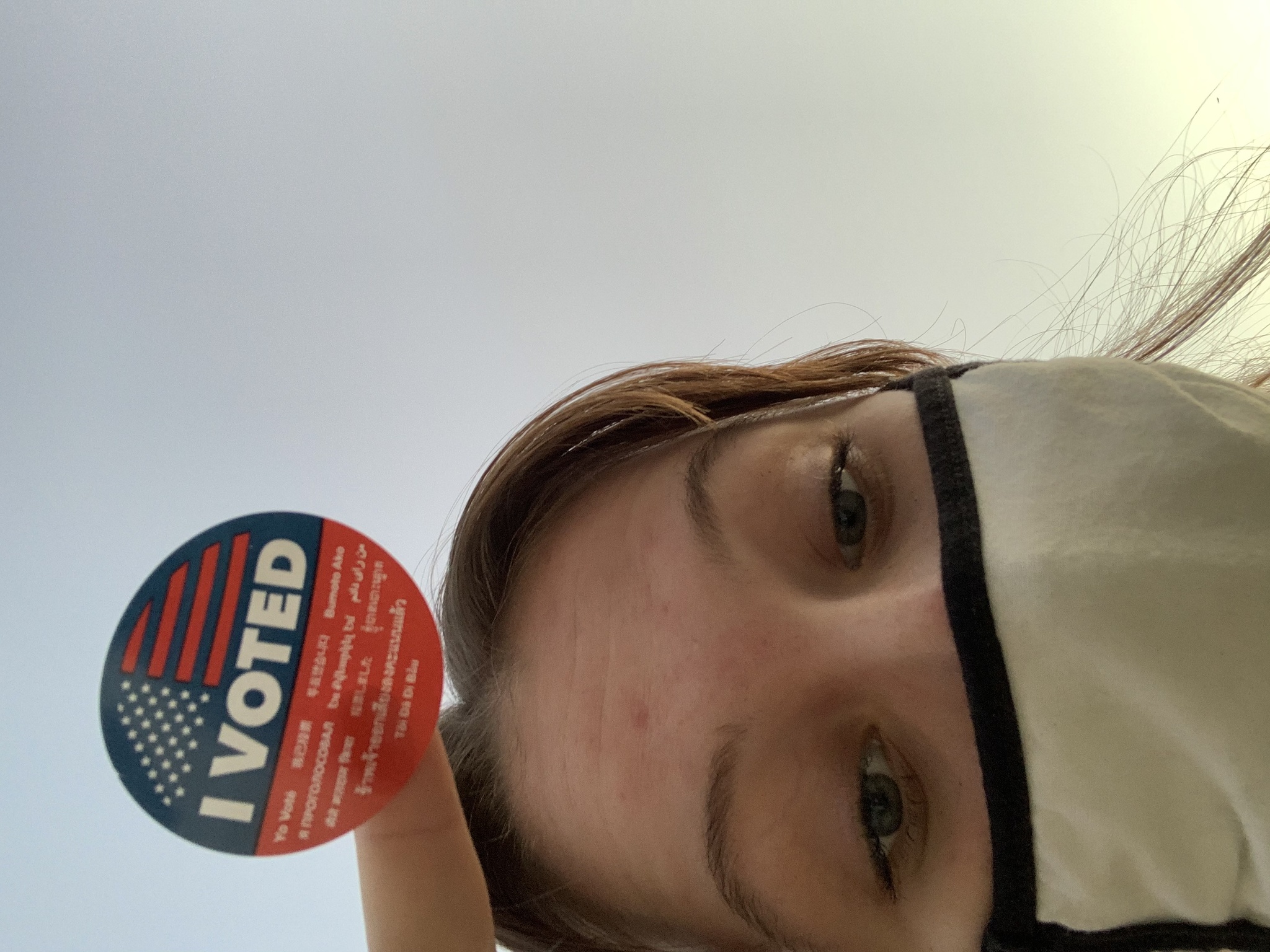 Alissa Wooley - Class of 2022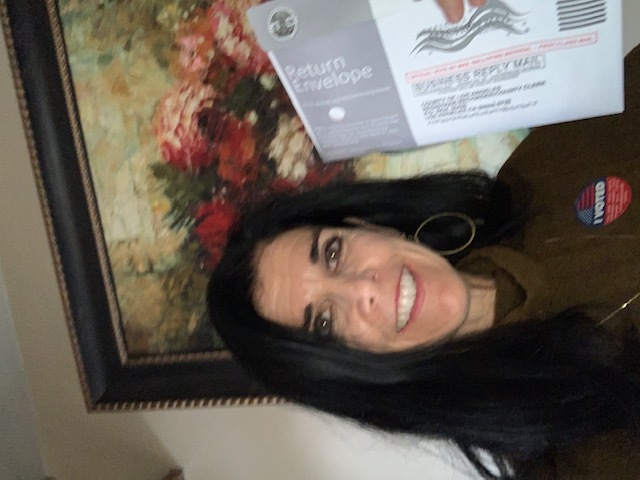 Laureen Mgrdichian - Associate Professor, Crowell School of Business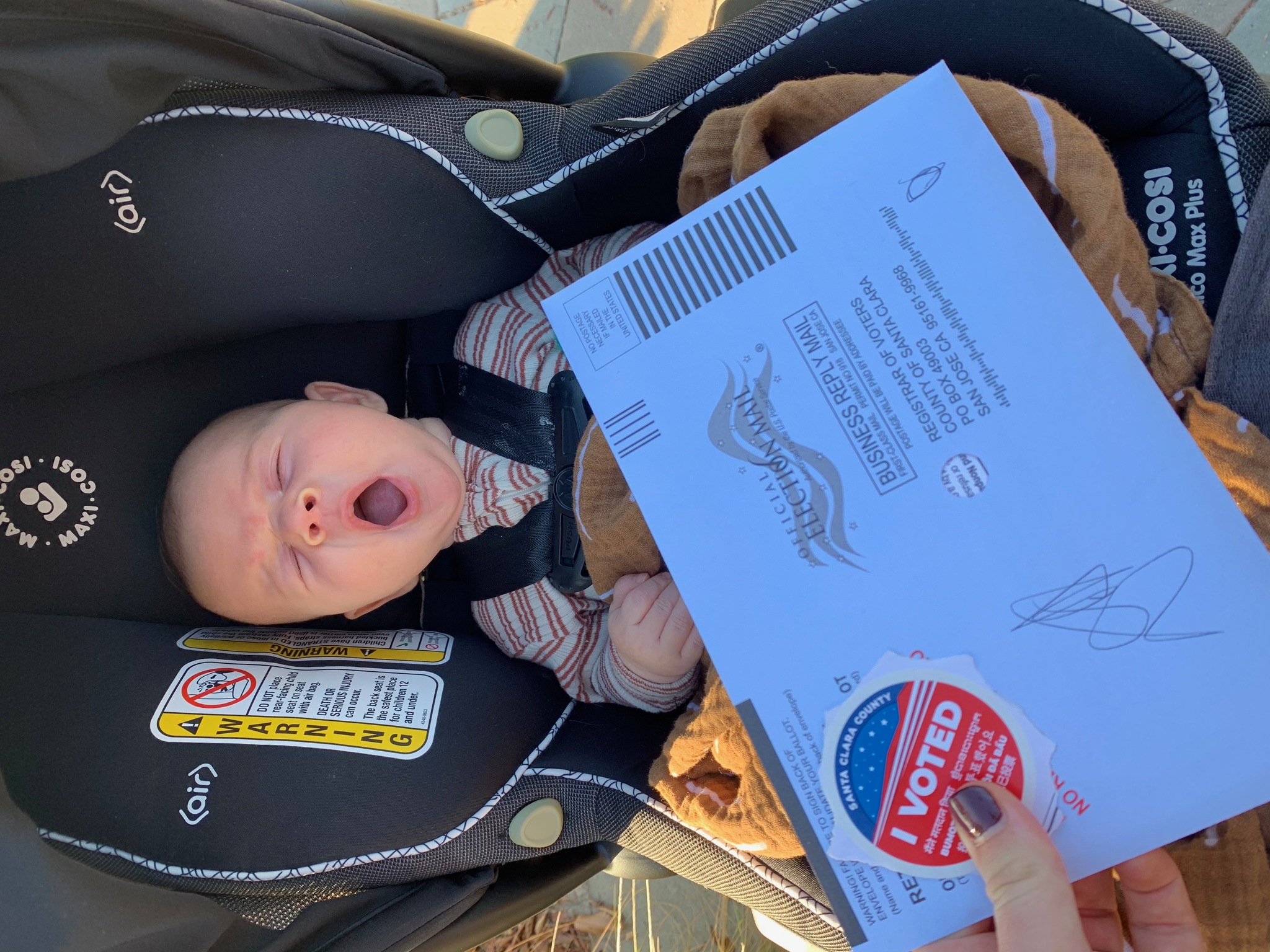 Amy Zielsdorf - Alumna Class of 2013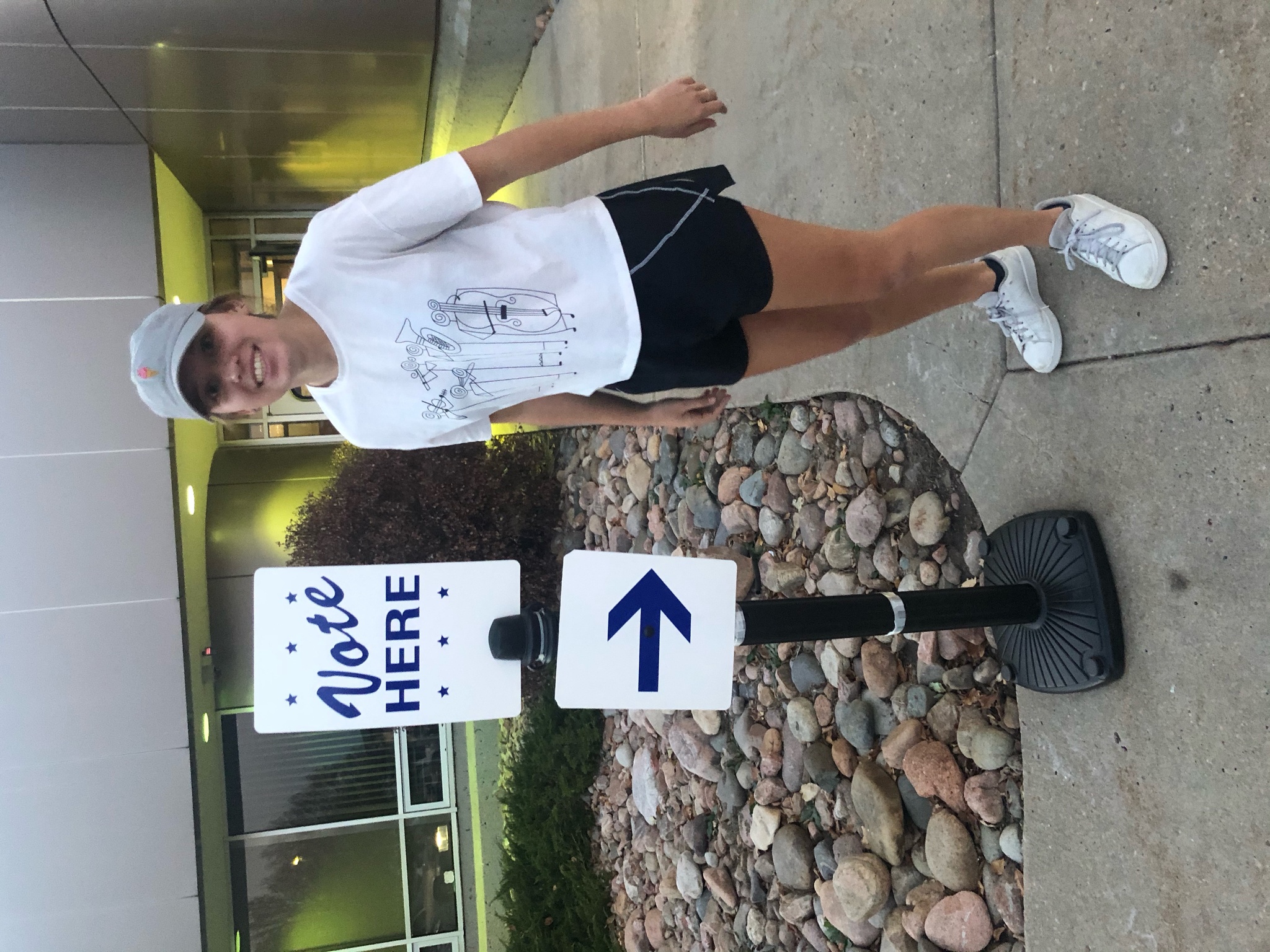 Annabelle White - Class of 2022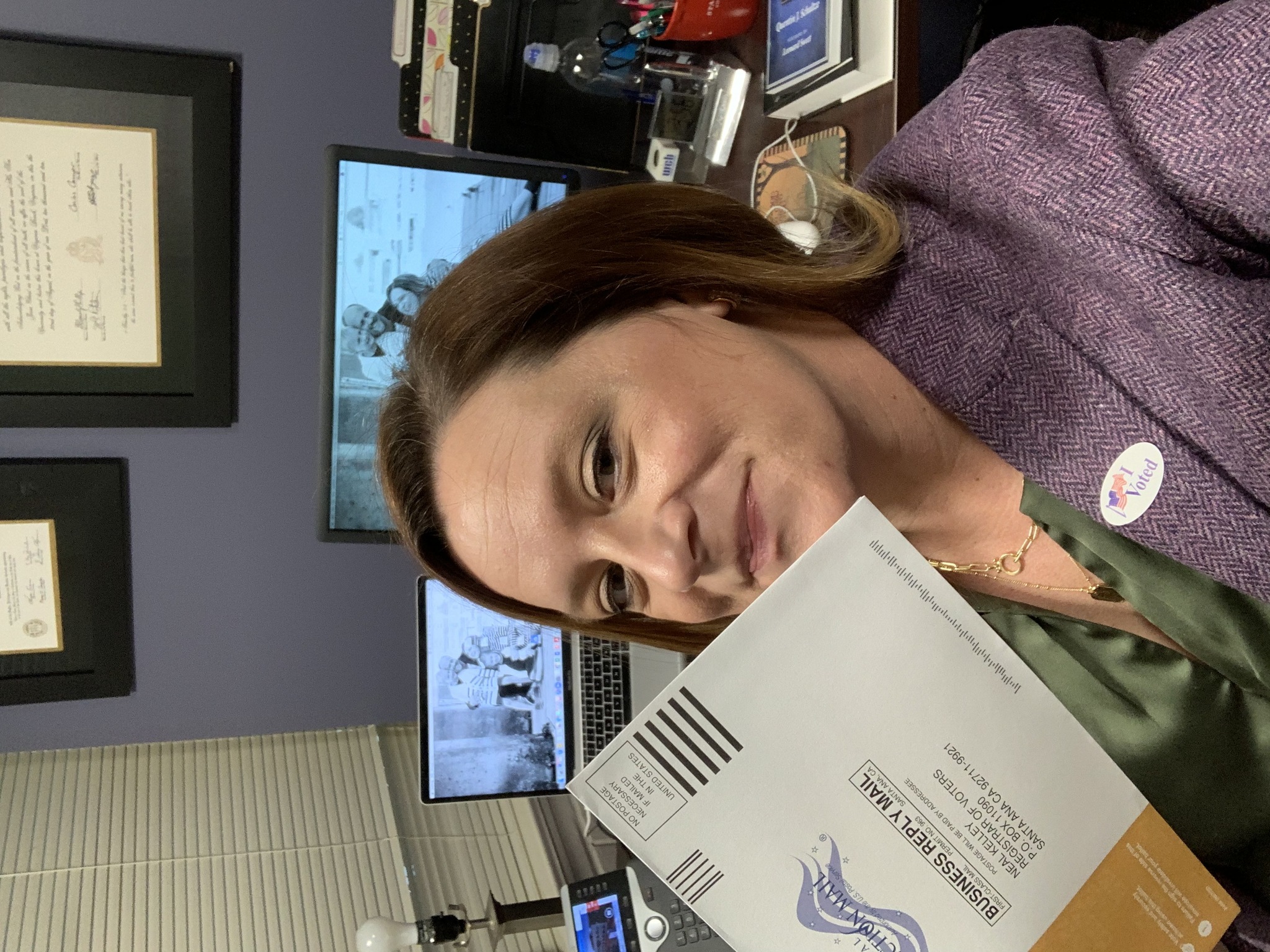 Joy Qualls - Associate Dean, Division of Communication, School of Fine Arts and Communication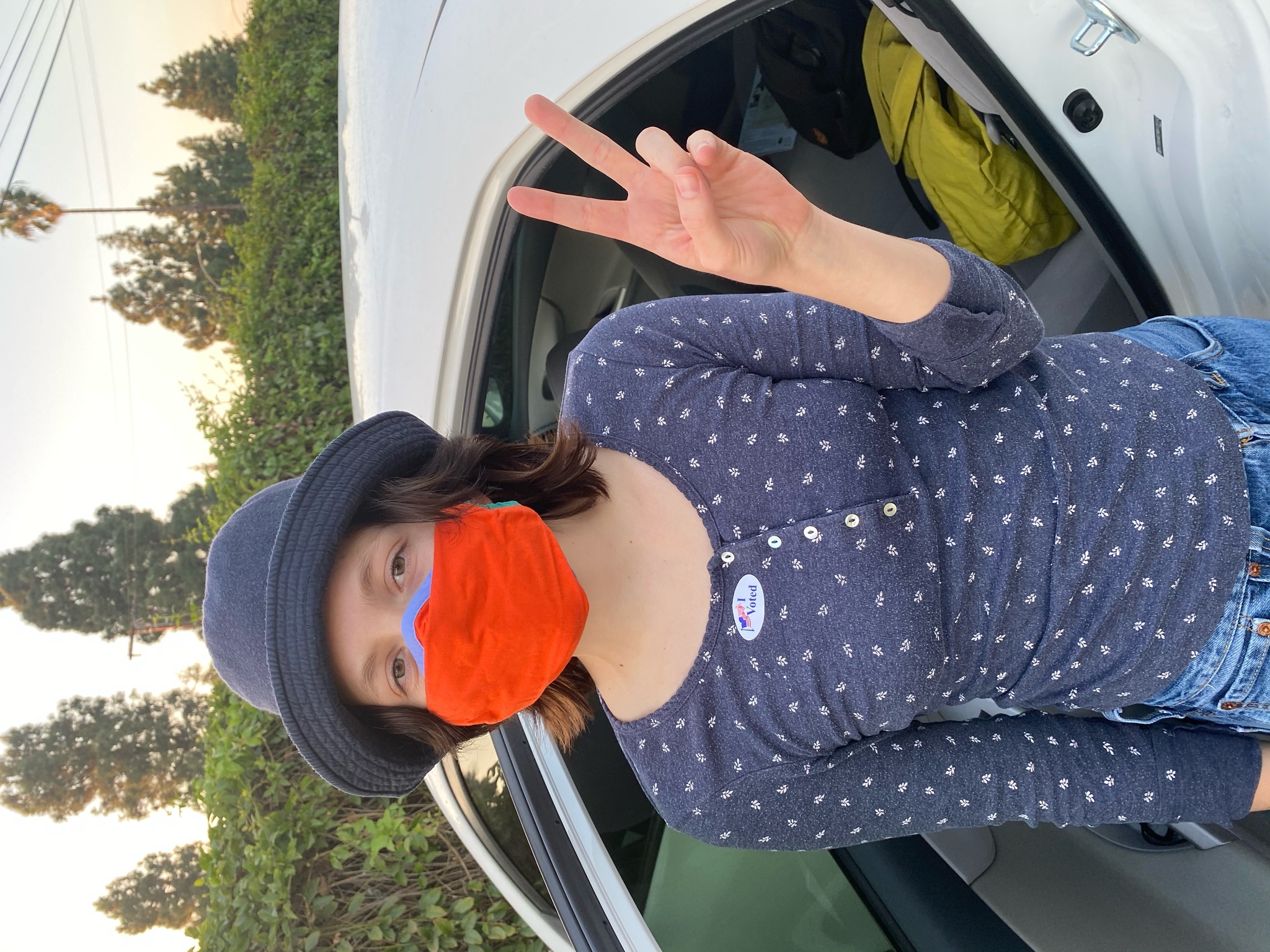 Emma Fellows - Class of 2022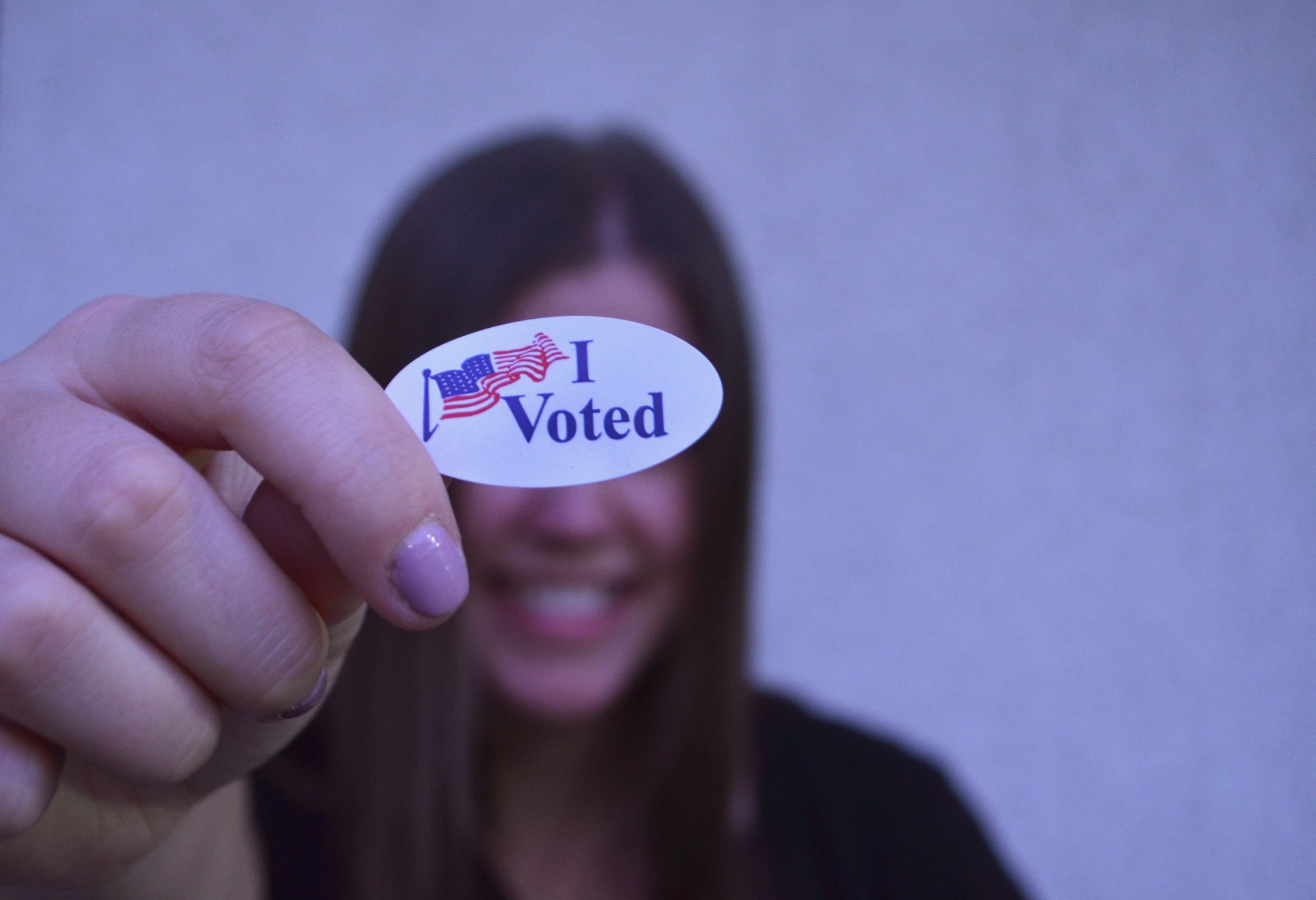 Ashley Grams - Class of 2022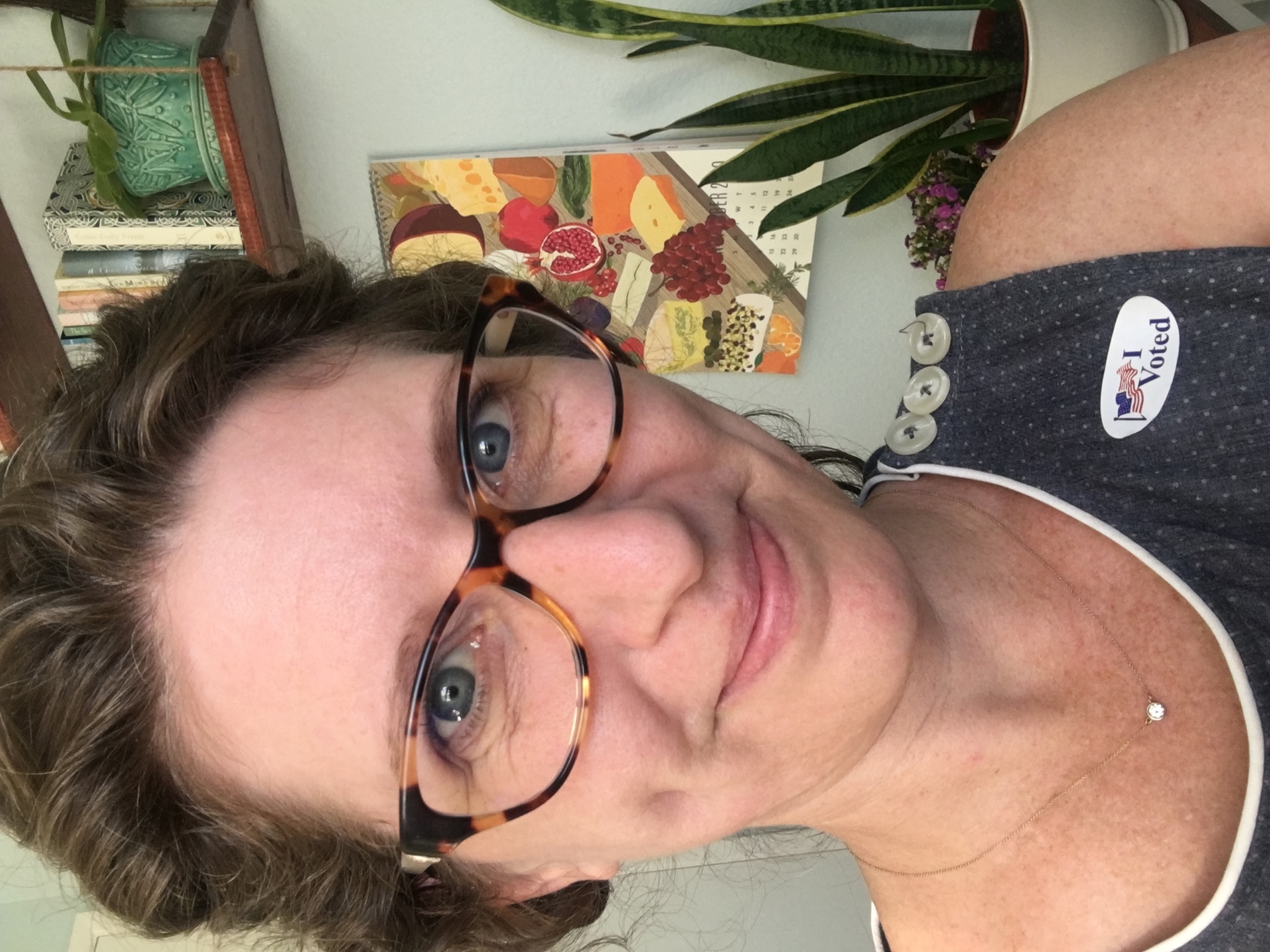 Lisa Igram - Dean of Student Wellness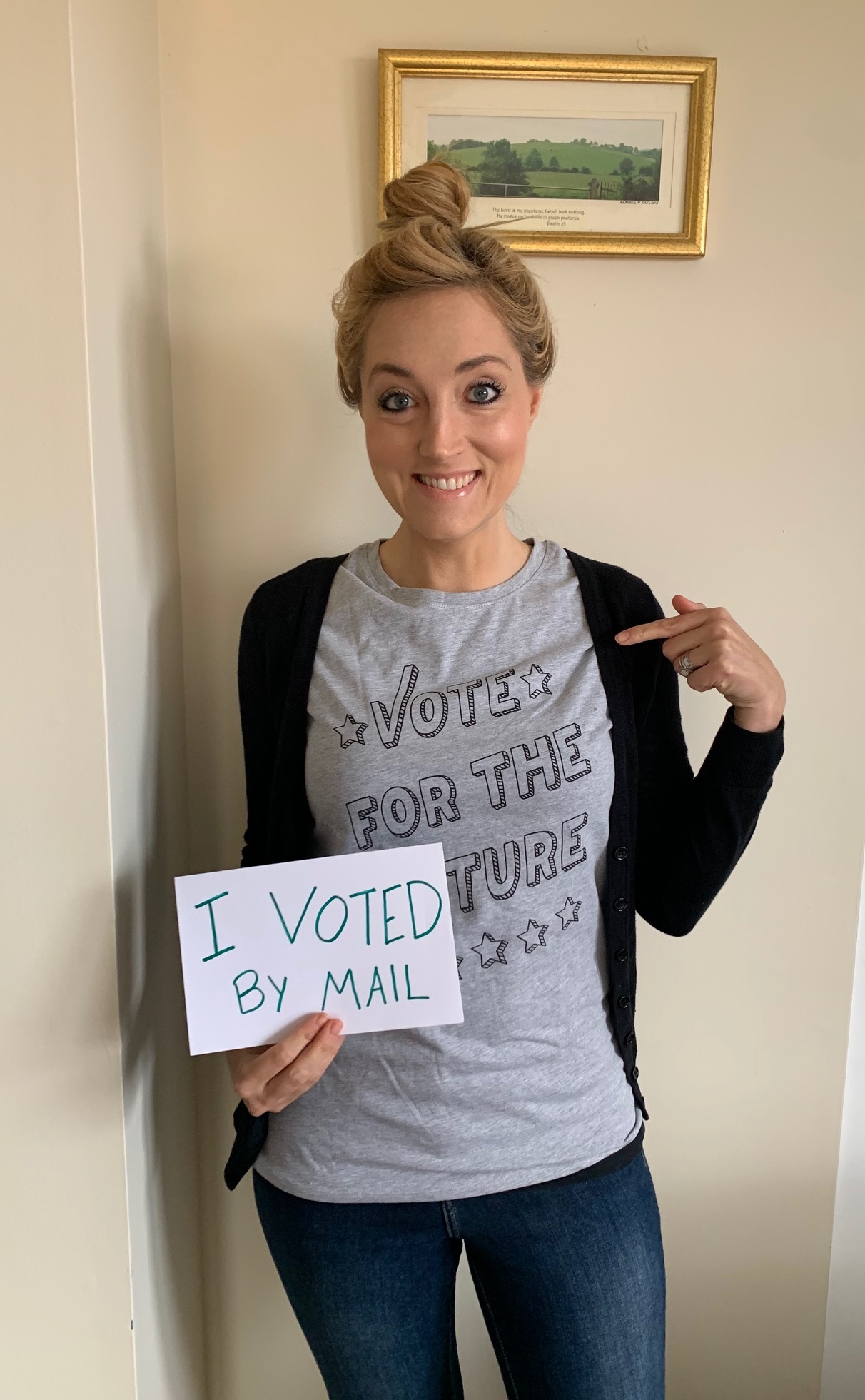 Danielle Walker - Director, Lifetime Wellness, Department of Kinesiology & Health Science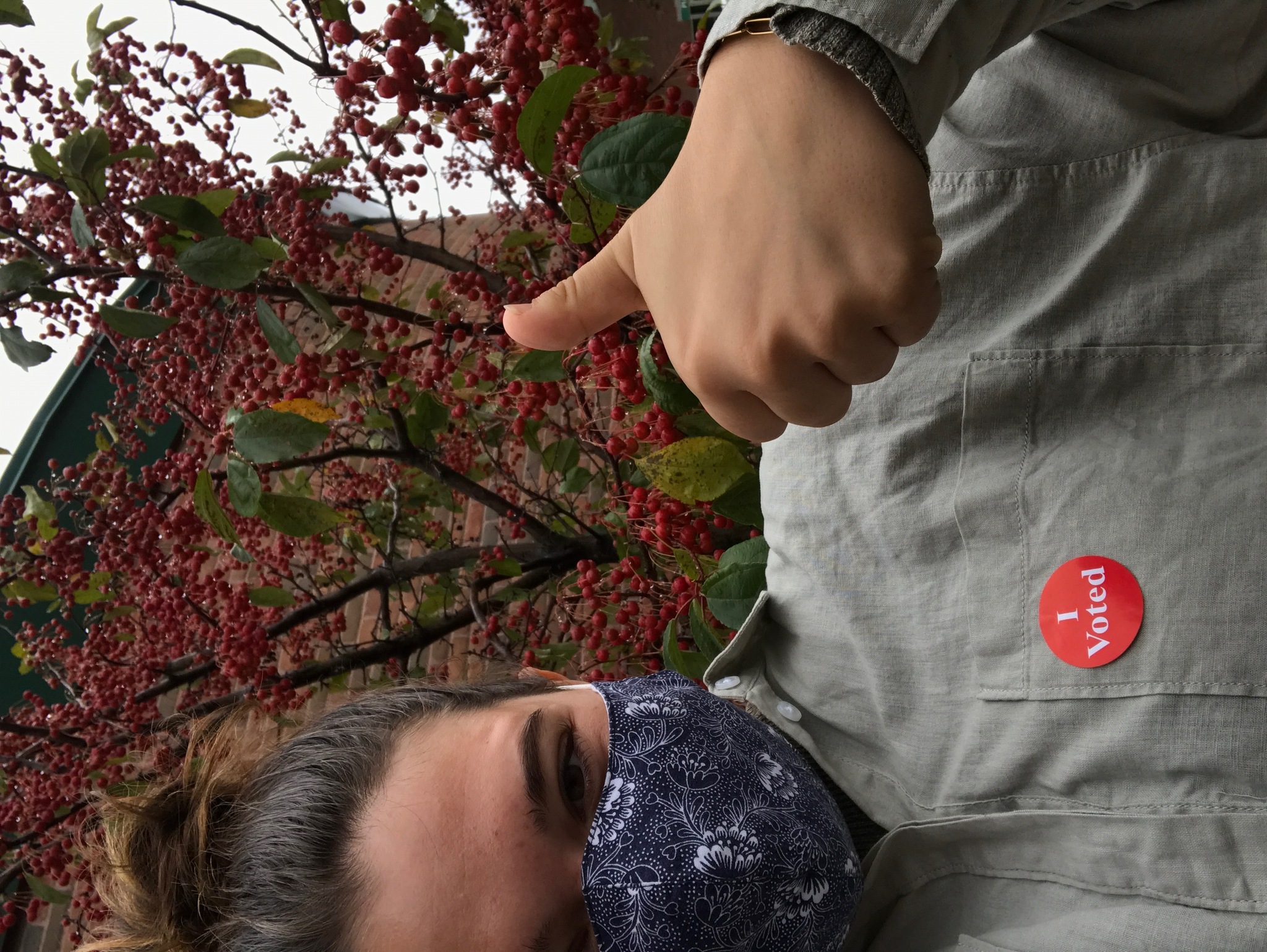 Jillian Axelson - Class of 2022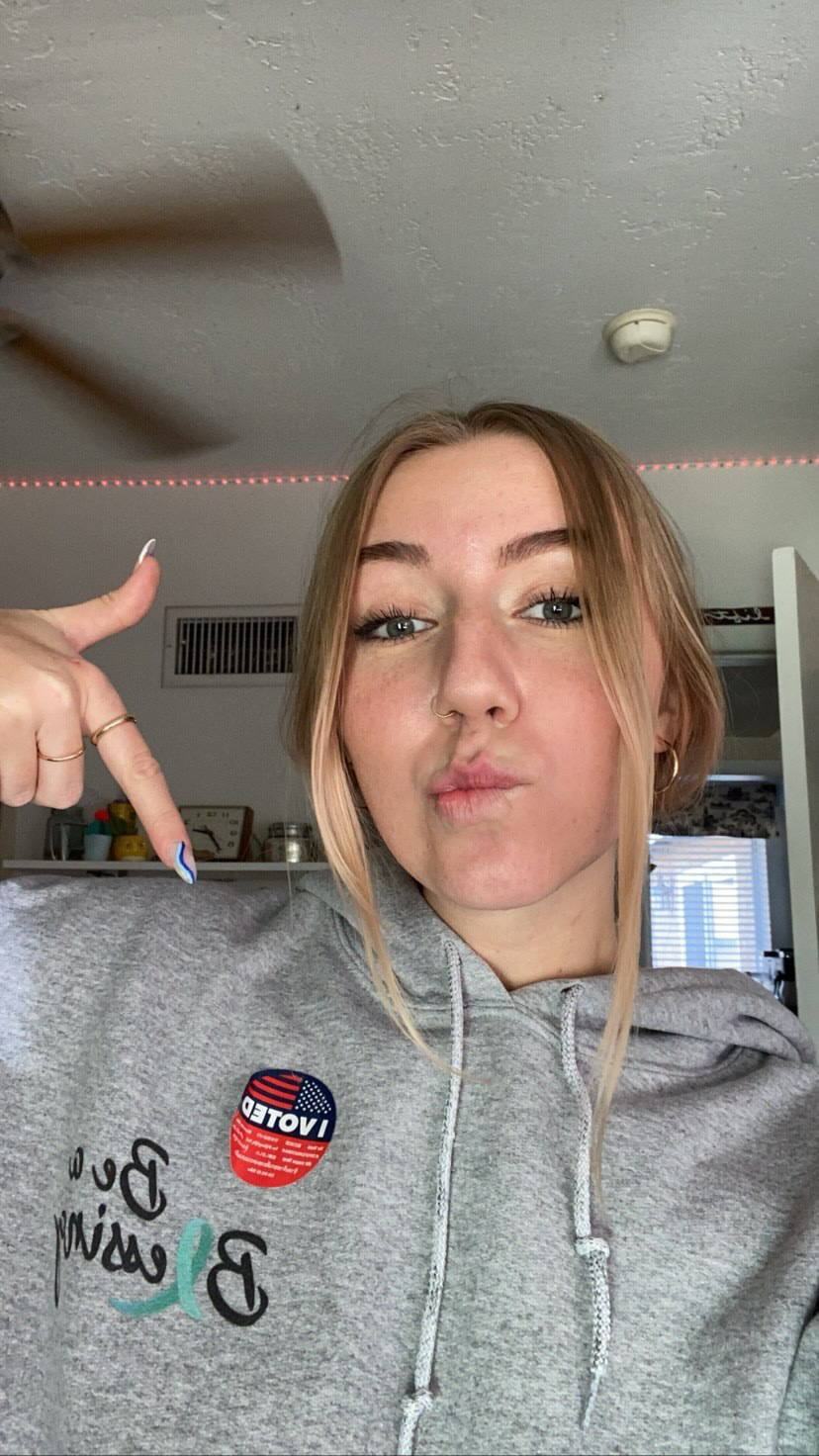 Danielle Brimmage - Alumna, Class of 2020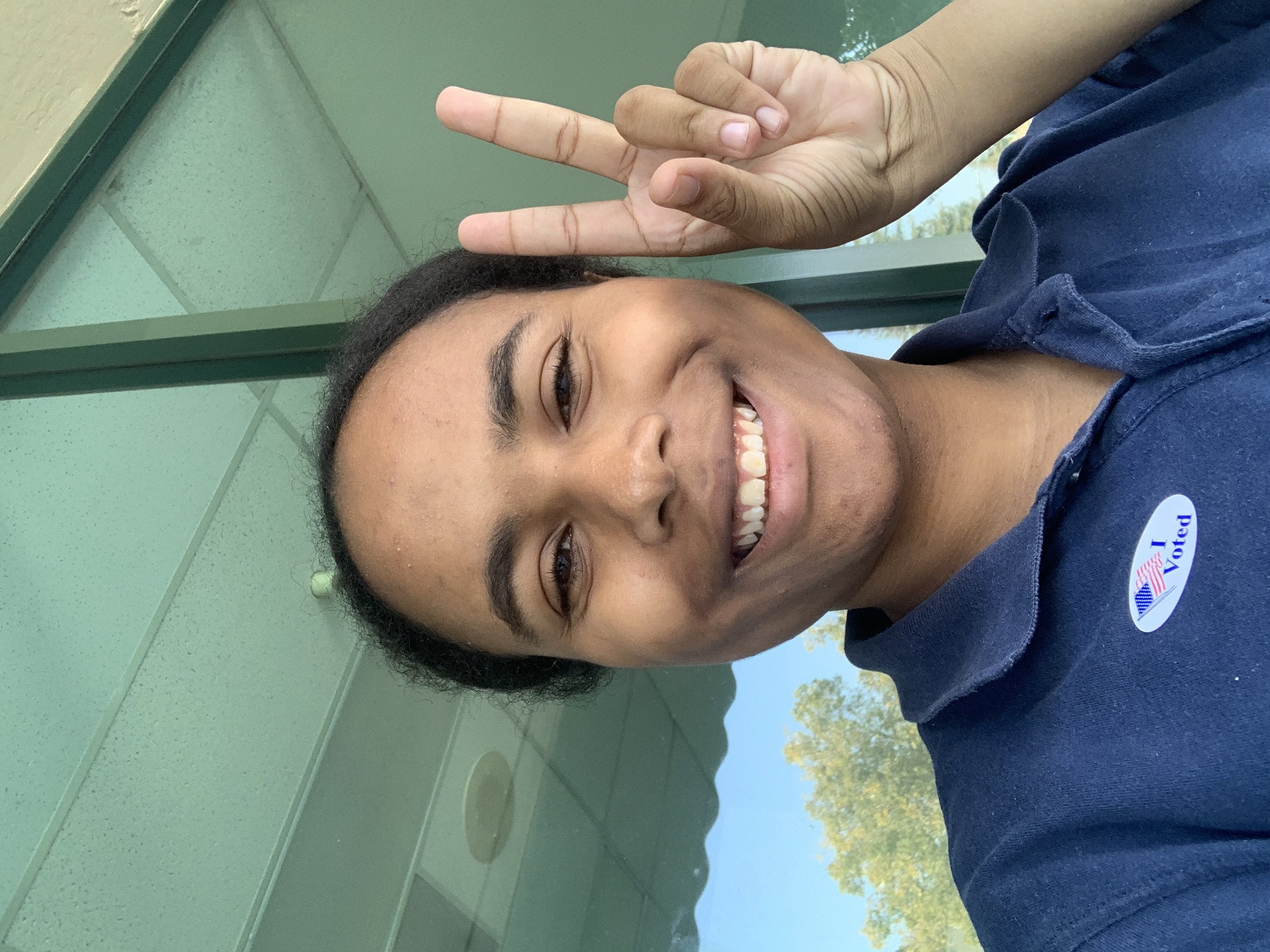 Zoe Taper - Class of 2023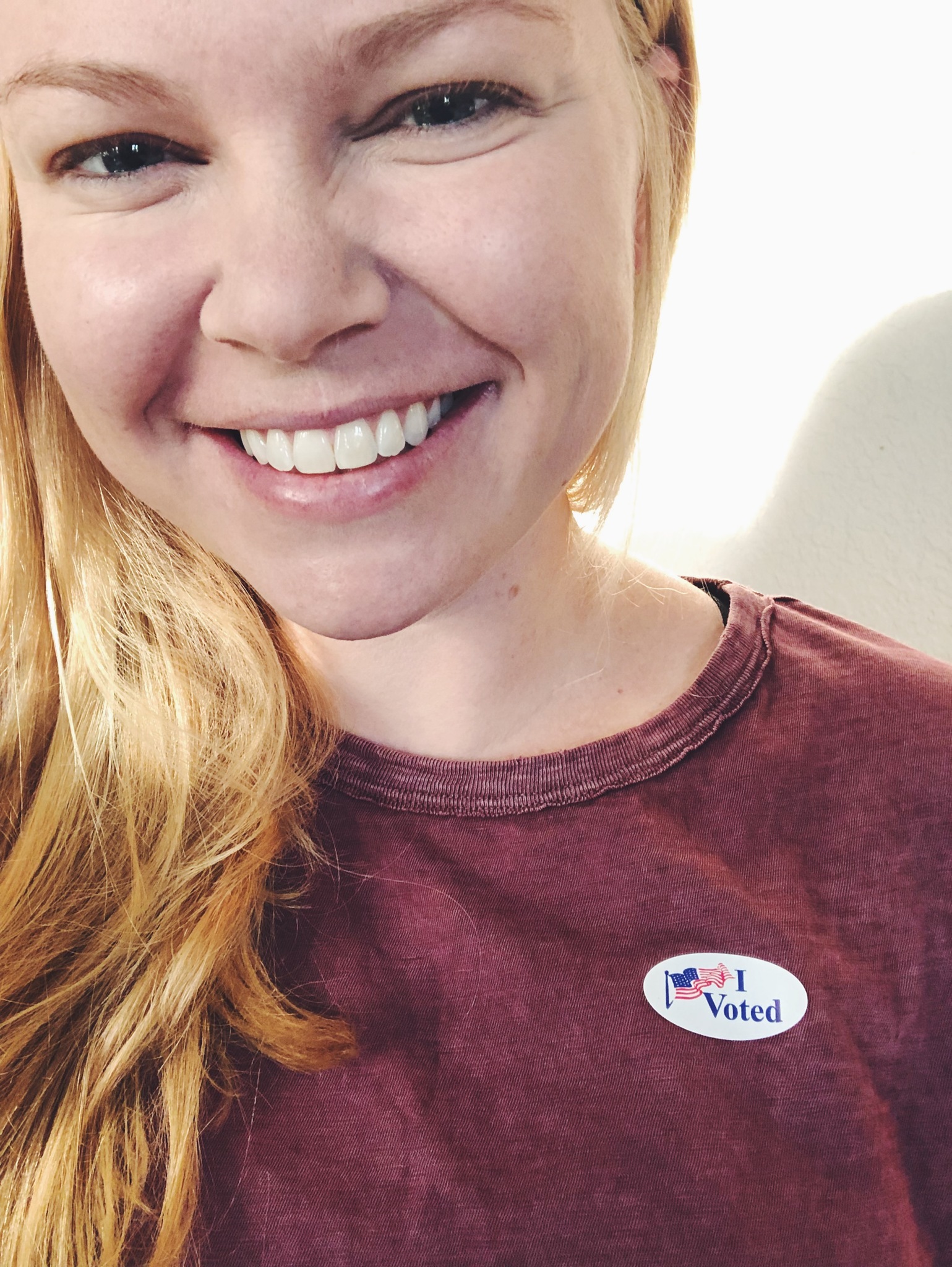 Katie Agarth - Associate Director of Admissions Marketing and Alumna, Class of 2013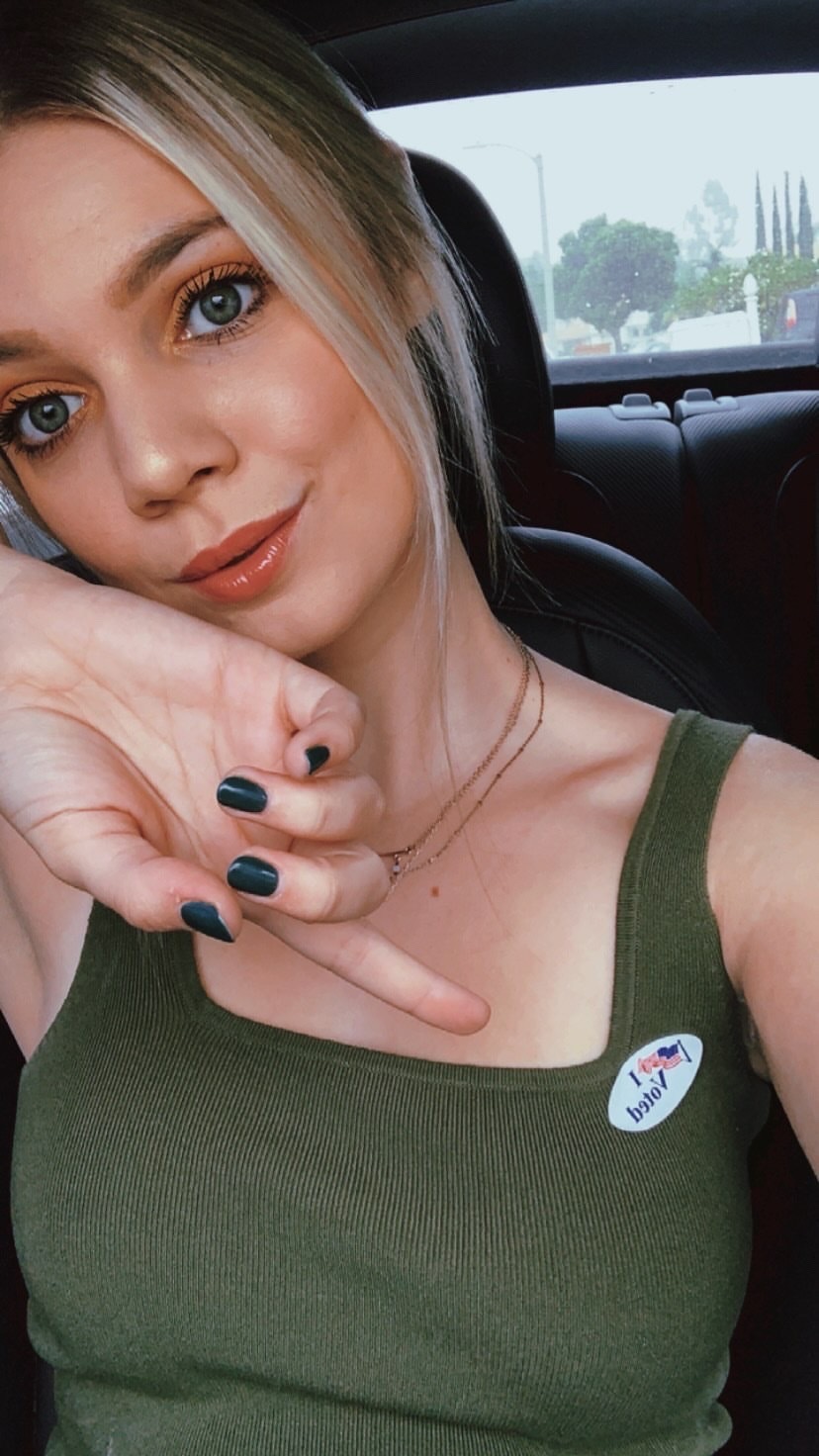 Hannah Miller - Class of 2020
Deb Taylor - Provost and Senior Vice President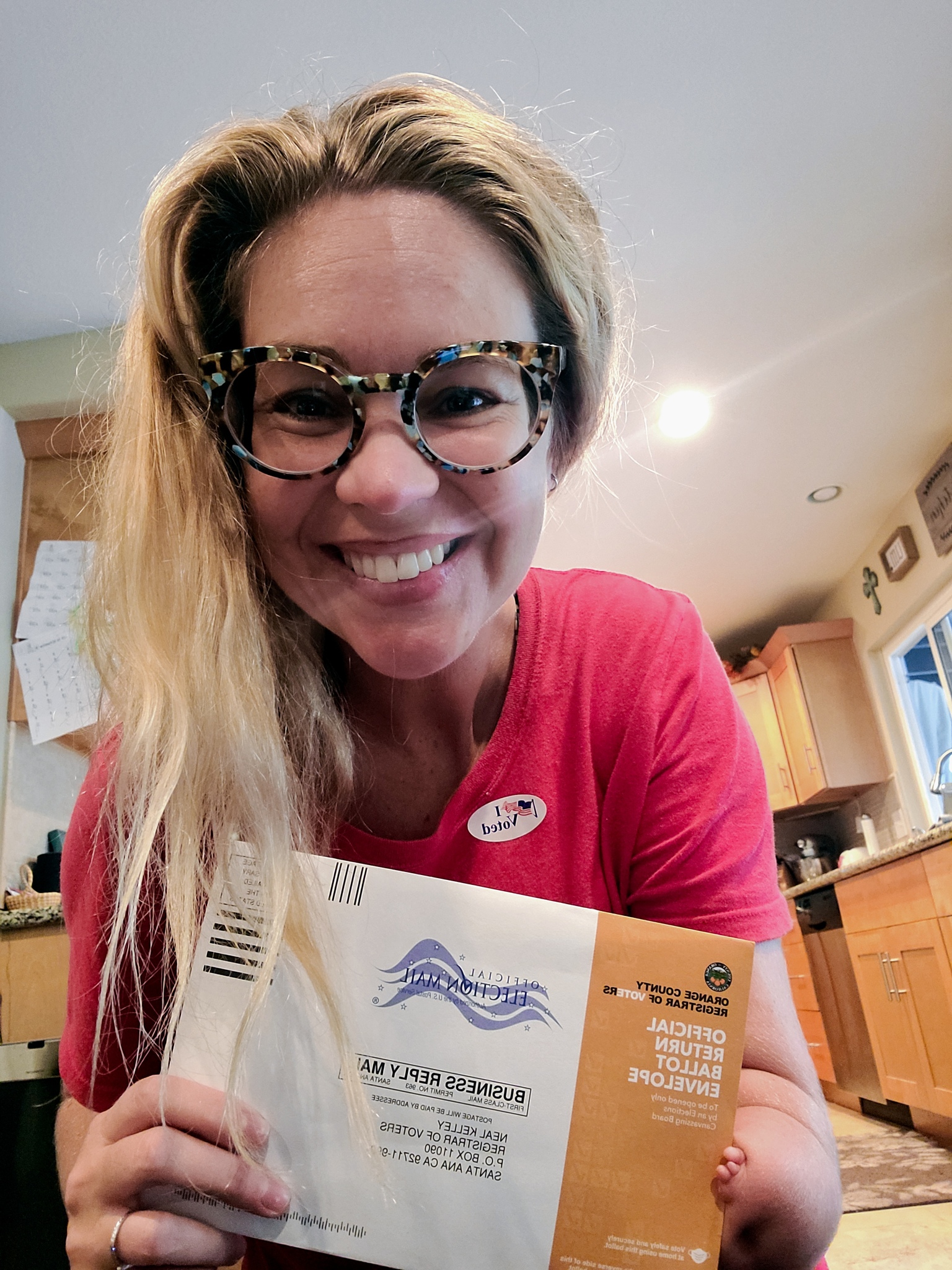 Anna Sinclair - Instructor of Public Relations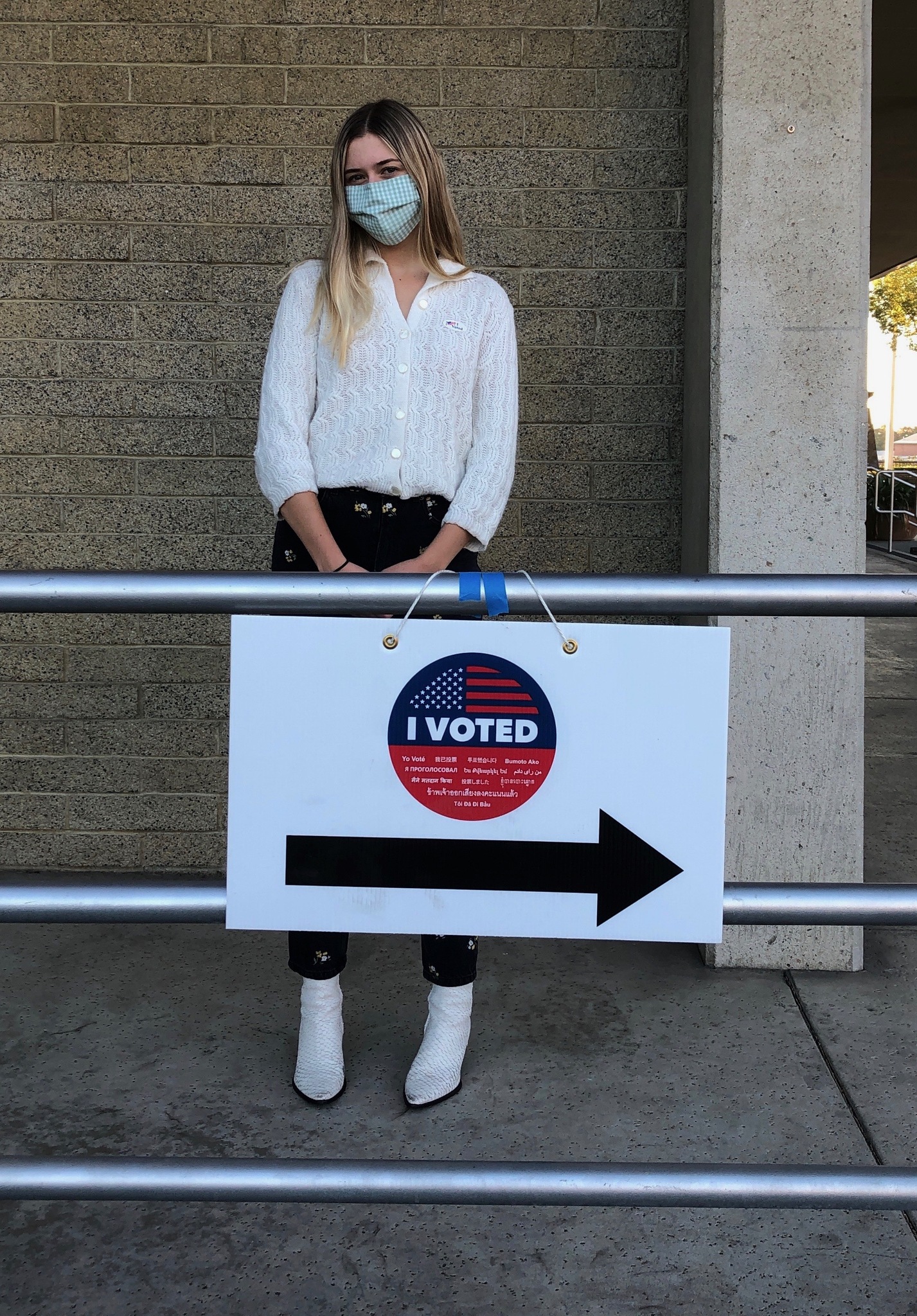 Brooklynn Scantlebury - Class of 2022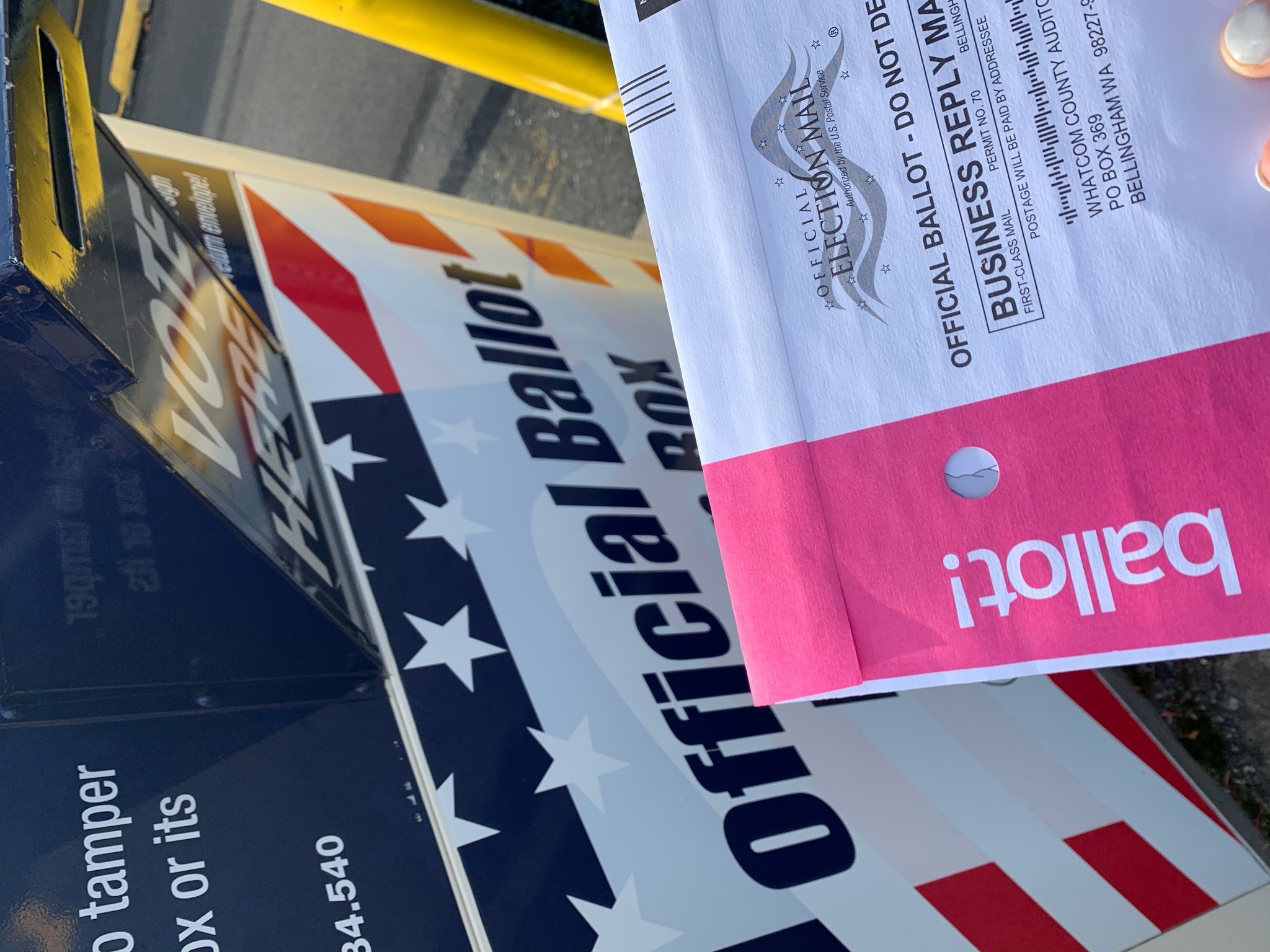 Amber Smith - Alumna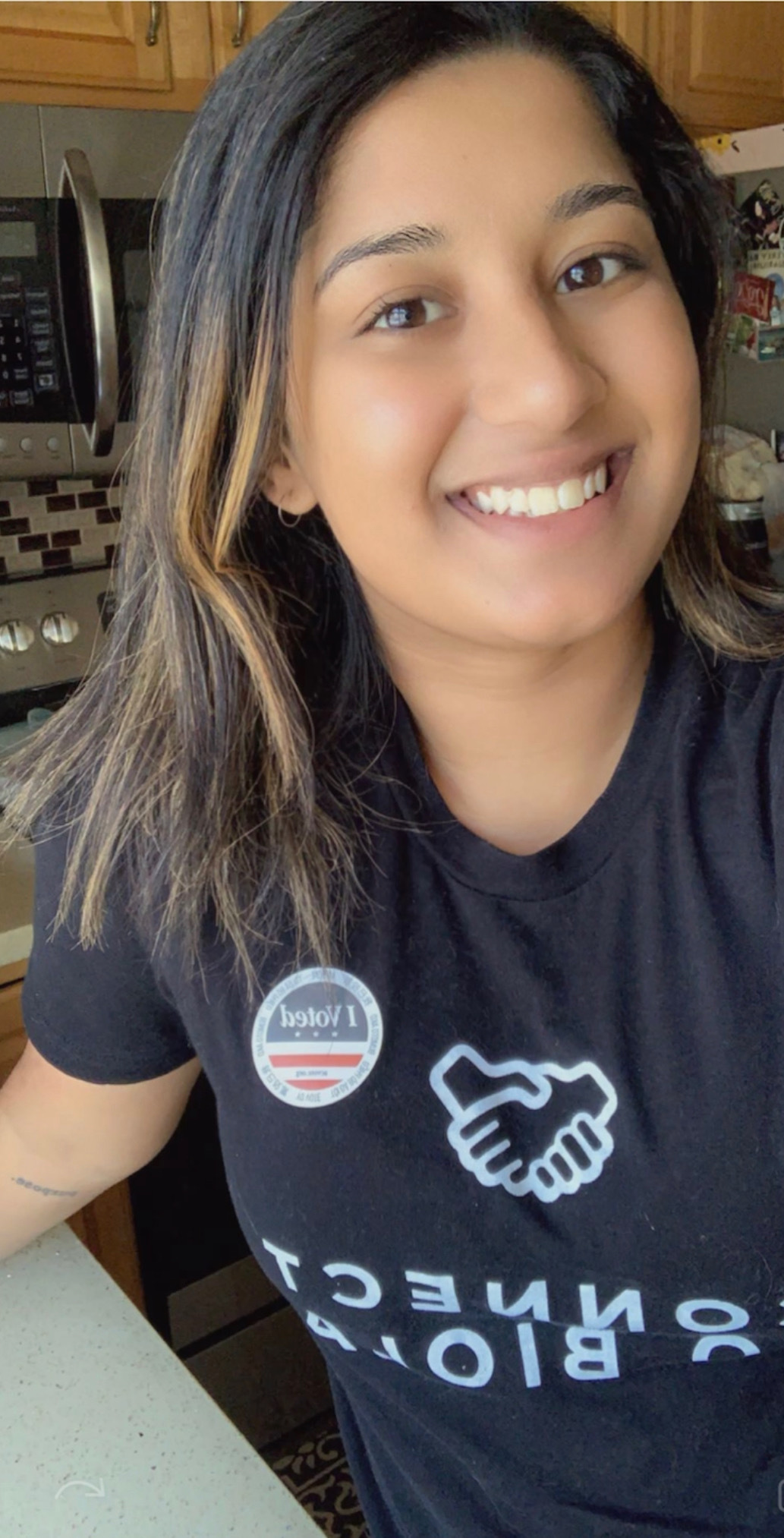 Neha Sharma - Campus Traditions Coordinator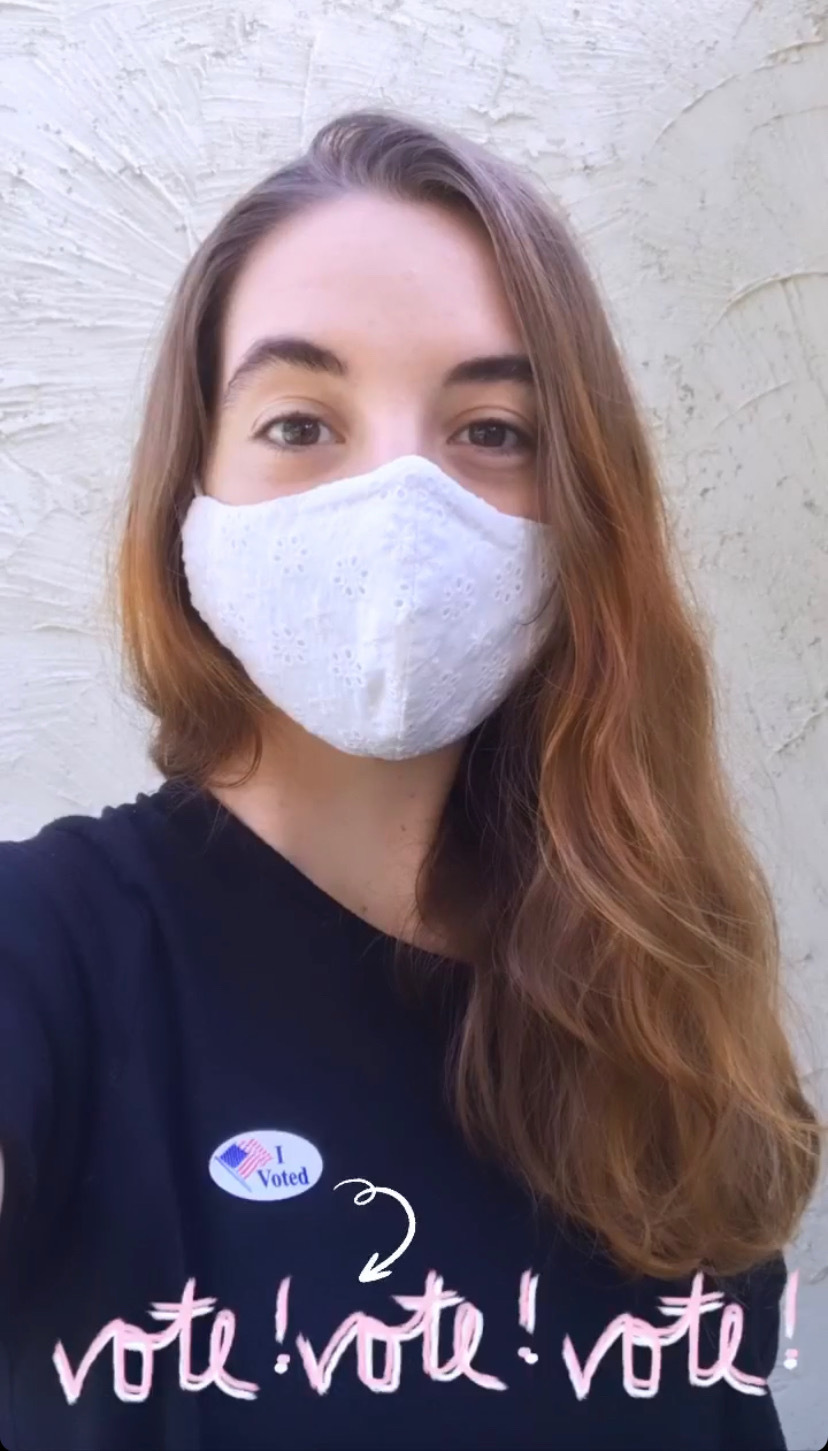 Corrie Mhyrr - Class of 2023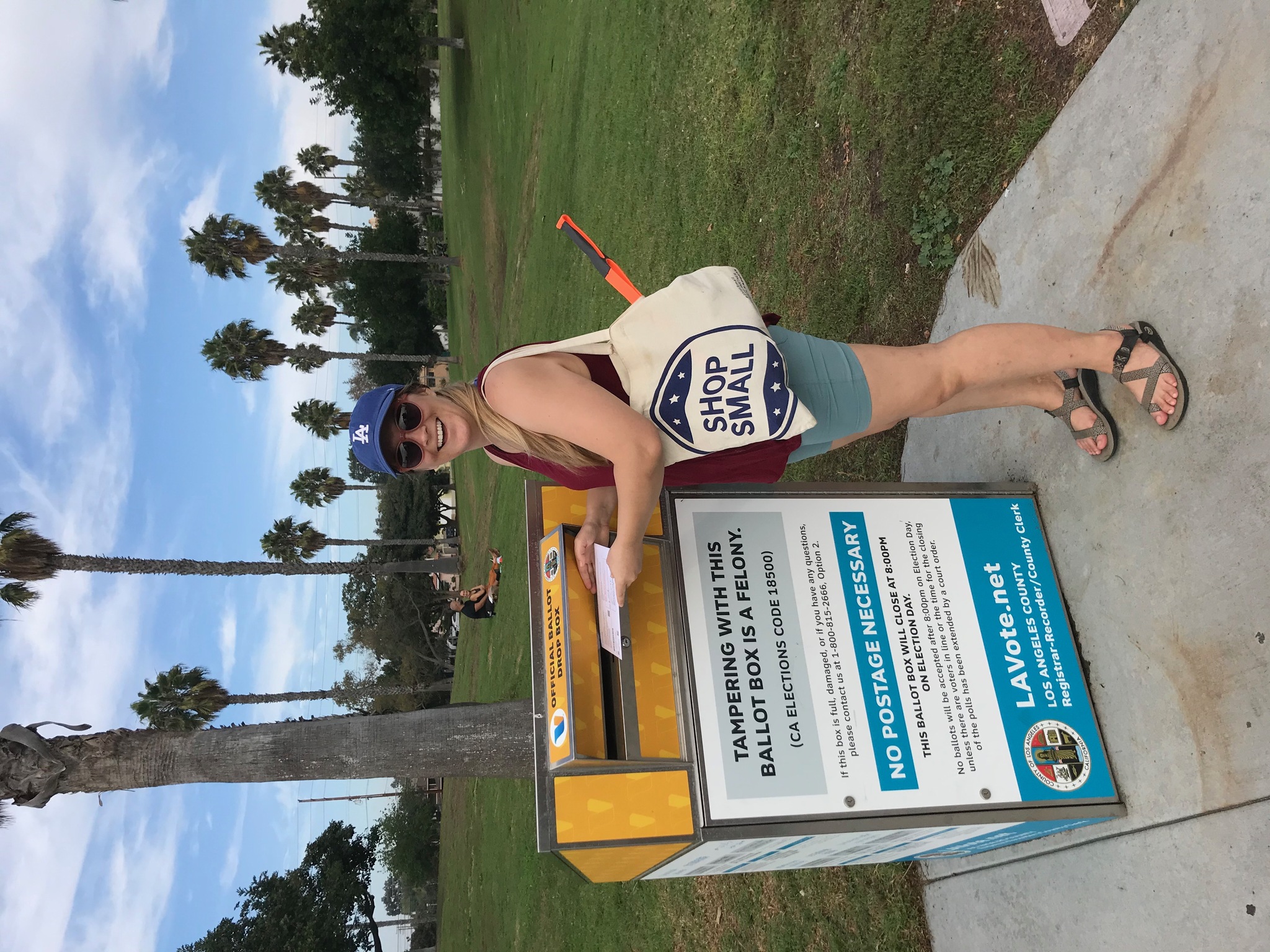 Ann Paty - Alumna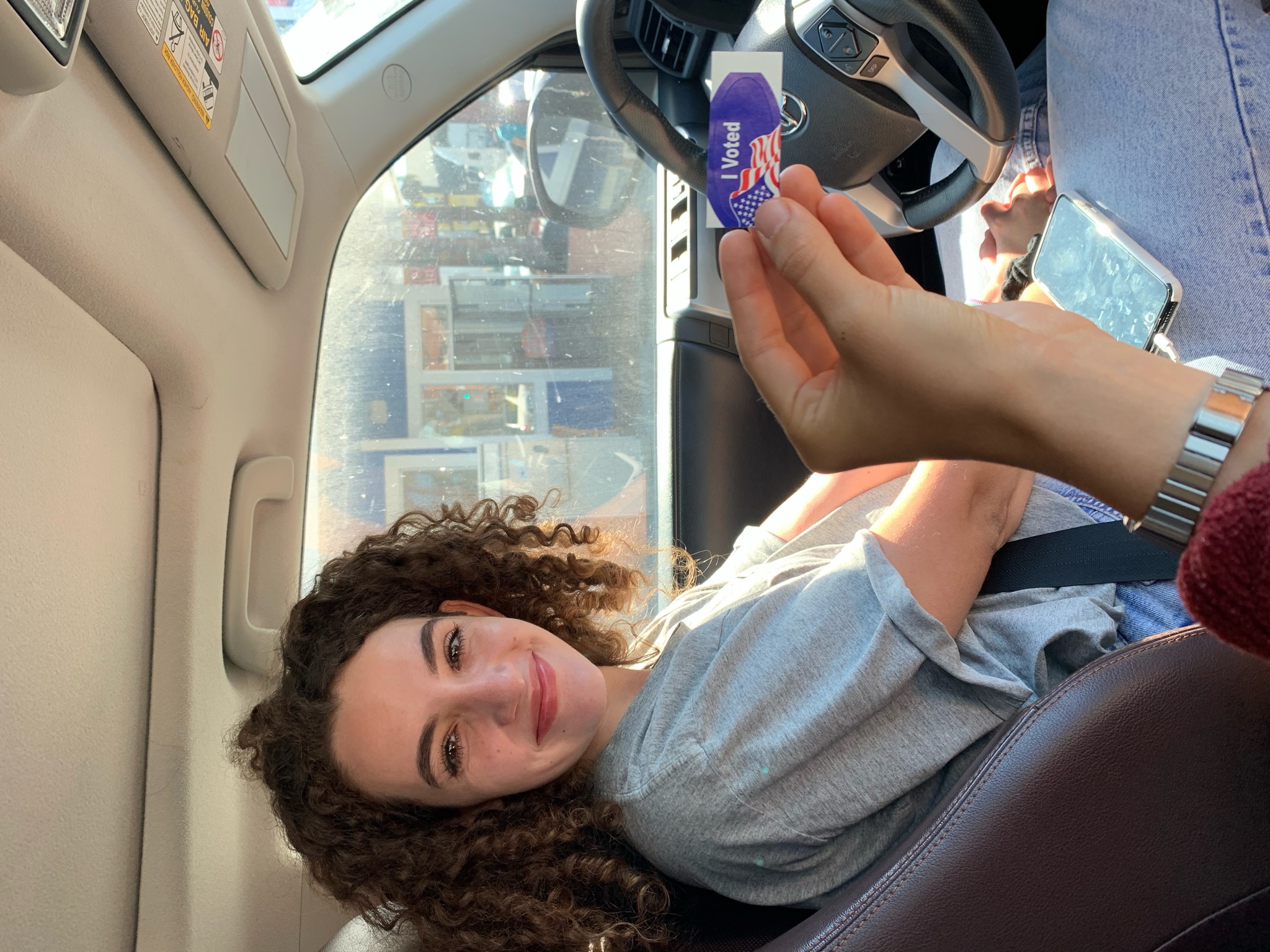 Logan Lusk - Class of 2022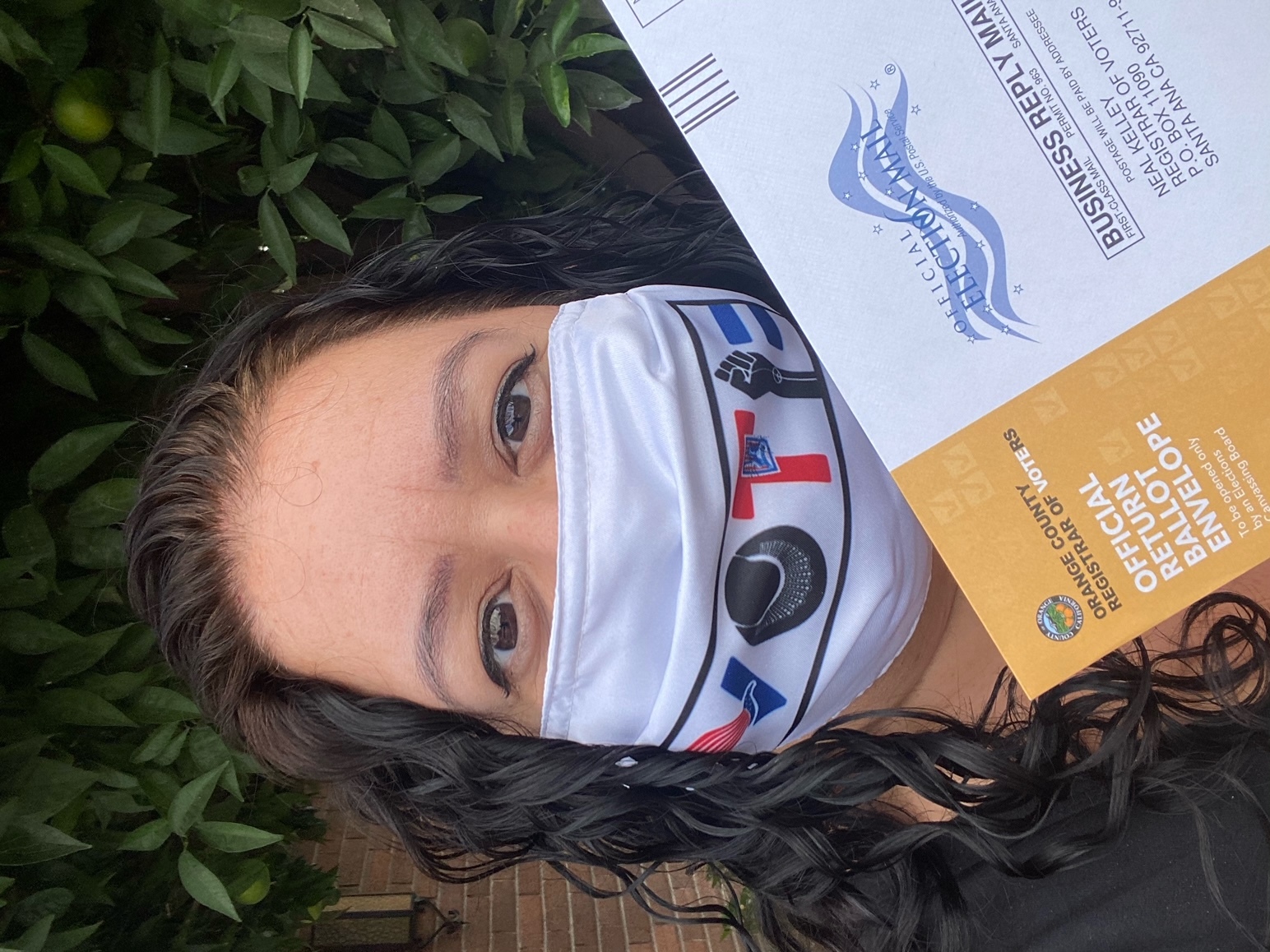 Shelley Garcia - Assistant Professor of English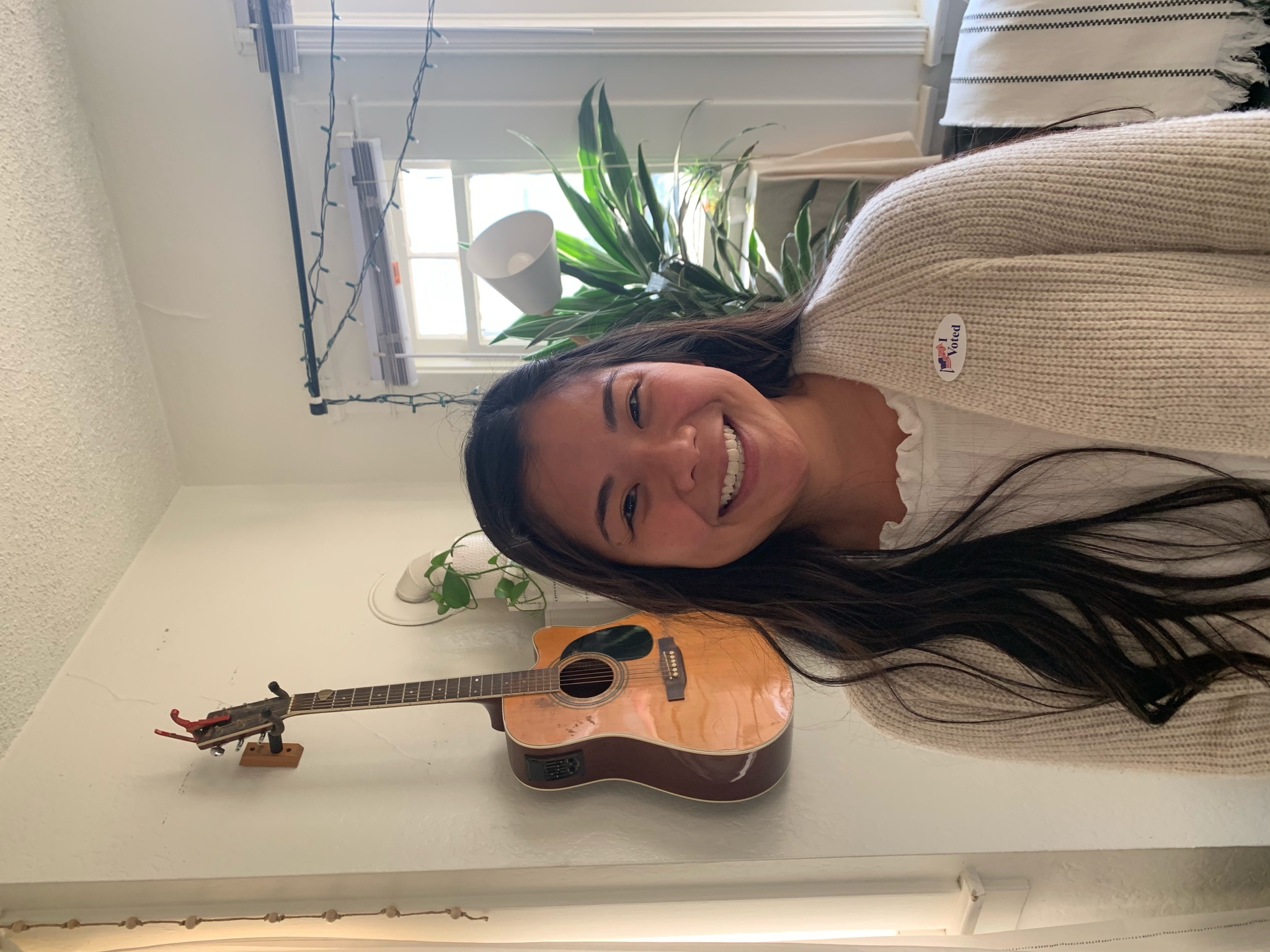 Lexi Lai - Director, Campus Engagement
Lisa Swain - Associate Professor, School of Cinema and Media Arts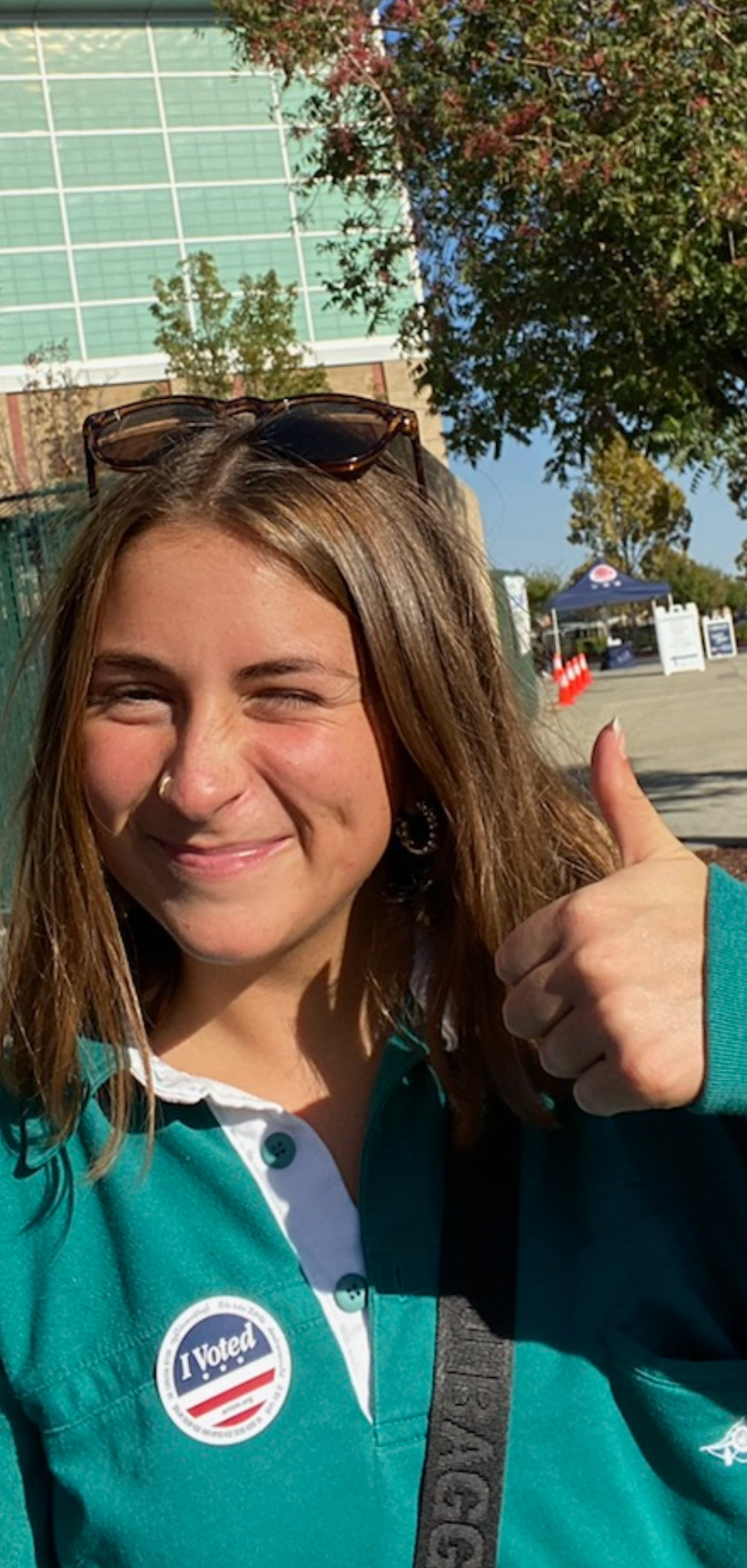 Maile Marino - Class of 2022
You can't control the results of the election-- but you can control what you wear! Thanks to everyone who shared their pics with us.
Real talk for a minute, though. There's been a lot of emphasis on the importance of voting, exercising our rights, and making our voices heard. If you were able to vote and felt comfortable doing so, that's great. You do you. But, I do want to acknowledge a few things for us.
First of all: I think it is important to recognize that voting is a tremendous privilege. And for those whose voices need to be heard the most (such as immigrants, people wrapped up in the criminal justice system, otherwise marginalized folks) voting is not a privilege that's always (or even often) afforded them. That being said, when and if you cast your ballot, vote for your neighbor. Recognize your privilege. Vote with a vision of the future which uplifts, encourages, and amplifies all voices-- especially the most vulnerable.
Second of all: voting is not the end. I've personally observed a lot of pressure around voting in this election. The loud voices on the news and social media seem to have one goal: to get their guy in office. After that, all (allegedly) will be well. But what if you're not old enough to vote? What if you live in a different state and your absentee ballot gets lost in the mail? What if you're ineligible to vote for whatever reason? What are we able to do, if not vote? Well, luckily, voting is not the only form of political activism; it's (arguably) not even the most important one. The reality is that no matter who wins this election, there's still a ton of work to be done-- both in our communities and on the national scale. Let us not be satisfied with the results of the election, no matter who wins. Let us constantly hold our elected officials accountable by insisting on liberty and justice for all.
Please take care of yourself during this wild week! Stay safe, stay blessed, and stay hopeful. Cheering you on!
With love,
Logan