In less than a week, Biola's rather quiet summer vibe will become lively again as something really important happens: YOU COME BACK!
You are why we do our thing. You - returning or joining for the first time to the Biola community to be challenged, to fail, to grow, and to learn - you are why we get excited to do what we do. And we are really looking forward to this year.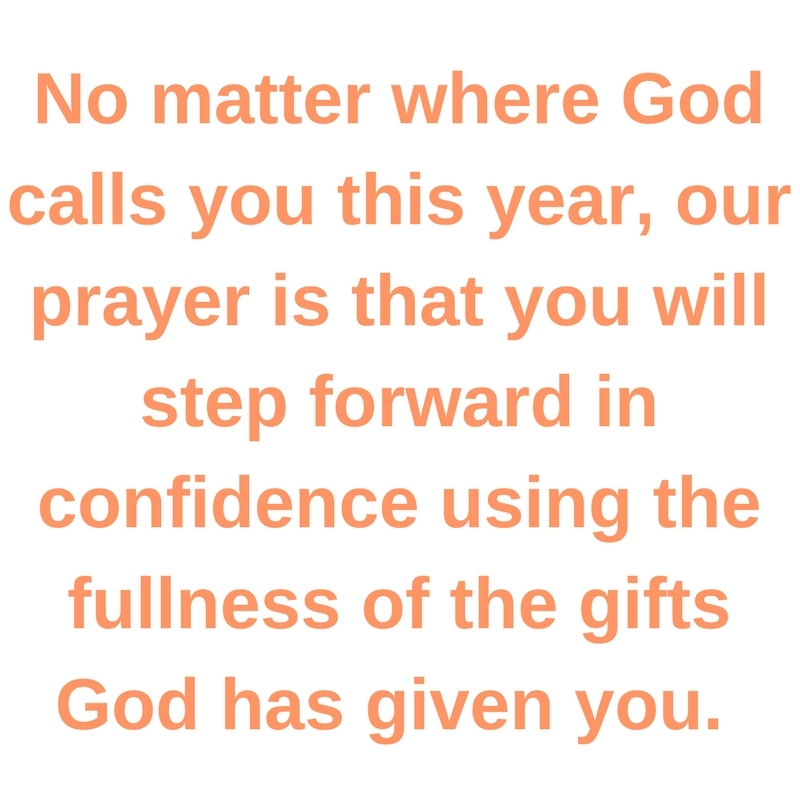 Whether preparing for your next art exhibit, volunteering in your local church, interning in a Fortune 500 company, or raising children who deeply love Jesus, our prayer is that you will do so using the fullness of the gifts God has given you. Our prayer is that you will step forward with confidence that the Lord is pleased with you and the ways you are using your gifts for the sake of those around you.
That confidence, by the way, is not always certainty. You might remember Dr. Corey's words during your first week here at Biola, words intended to prepare you for the journey ahead (and if you're coming to Biola for the first time - be sure to join us for Welcome Week's evening events for his inspiring message!). The word "confidence" comes from the latin con fide, "with faith."
Faith - that the Lord is with you and guiding you into the fullness of who you are created to be.
Faith - that when you hit rough times, the Lord and a community of encouragers are with you.
Faith - that your experiences here at Biola, however they look or feel right now, are preparing you to know Jesus more deeply and serve others more fully.
And with that in mind - we are excited about this Fall's plans for GRIT and how they might help encourage confidence in you. This semester:
We'll be bringing you thoughts on developing friendships of all kinds, stories from women working in areas of social justice, and resources for facing difficult life circumstances.
We are partnering with Professor Lisa Swain, of the Cinema-Media Arts department, to bring some deeply thoughtful women on campus to talk about navigating faith, life and their work-worlds.
And, we've got some ideas in the works for a service project to give back to women in the local community.
We are confident, we have full faith, that good things are in store for you. So stay tuned - we're in this together.
On behalf of the GRIT Editorial Board,

PS: If this is your first time here, check out About Us to learn about why we started and Welcome to GRIT to find out what we hope to do about it.