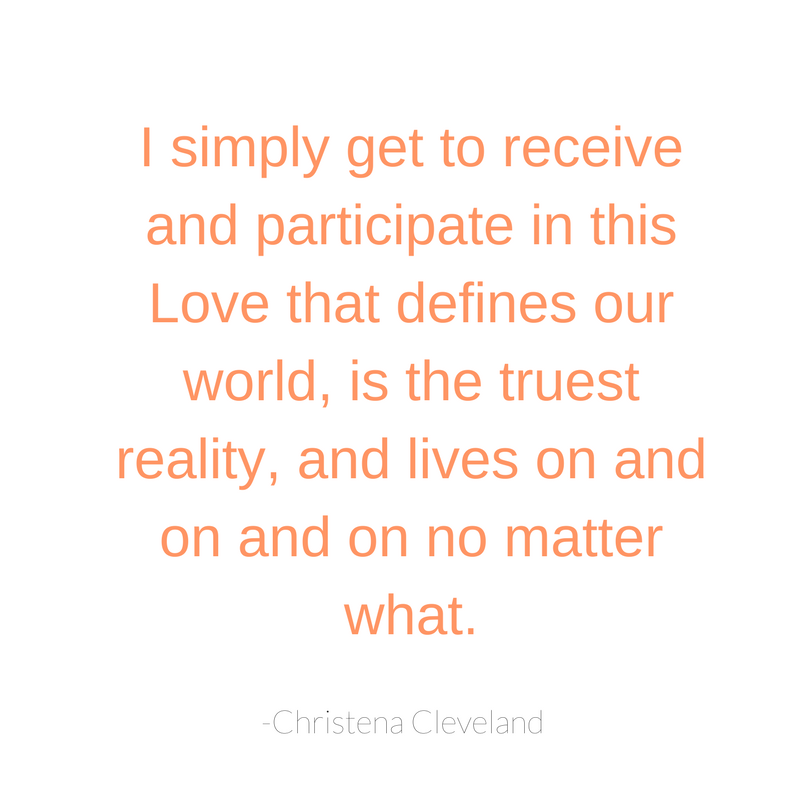 I am a self proclaimed perfectionist. I've been this way since I was a young girl—and now that I'm older, I understand how my perfectionism has affected my understanding Jesus.
I love this piece from Christena Cleveland, because she invites perfectionists to set aside their expectations of self and exchange them for Christ's.
"It occurred to me that 1 Corinthians 13 is not about my personal effort at love nor is it about a love that comes from me. In fact, it isn't about my love at all. It's about Love with a capital L. It's not a standard by which to judge or measure myself; it's a description of and invitation into Love. So, I don't have to do anything and I can't fail. I simply get to receive and participate in this Love that defines our world, is the truest reality, and lives on and on and on no matter what."
This piece is timely for those of you who are fighting with all you have, but at the end of the day still worry that you aren't enough. I invite you to rest and find comfort in these words.
Be proud of yourself,
-