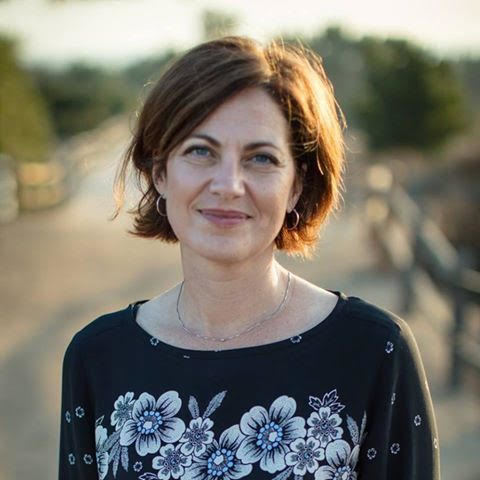 I'm happy to introduce my friend, Laura Rosenkranz, to the readers of the Good Book Blog as a guest contributor. We serve together at Grace Evangelical free Church in La Mirada where her husband, Scott, and I are elders. Laura is a devoted homemaker, gifted artist, sharp theologian, and is keeping her godly family legacy alive and growing.
Thoughts on Billy Graham, My Grandfather Howard, and the Legacy of Faith We've Inherited.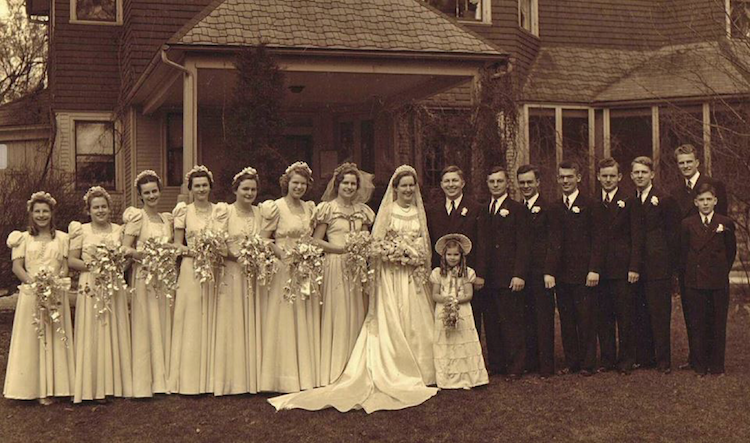 Above is a photo of my grandparents' wedding party. The picture was taken in 1942 on the lawn of my great-grandparents' home in Wheaton, Illinois. My grandfather was Howard Van Buren and his friend on the far right was Billy Graham. Since the news broke last week of Billy Graham's death, many of us have paused to reflect on his life: America's pastor, a mega-evangelist who defied the stereotypes of the famous. He did not compromise his deeply held convictions, he was not ruined by scandal, he did not build palatial monuments to his own glory. Instead he steadily proclaimed the gospel, quietly counseled world leaders, and faithfully followed Christ.

But for me, news of Billy Graham's death marks the end of an era, the passing of a generation of men and women who grew up and approached life with a sense of seriousness and purposefulness that seems difficult to find in the generations that followed. What can we learn from how they lived? How can we follow faithfully in their footsteps?
Billy and my grandfather, Howard, were high school friends who were saved at the same revival in Charlotte, North Carolina. Howard intended to serve as a medical missionary in Afghanistan before World War II intervened and then his own premature death cut those plans short. In a letter written to my mother years after her father's death, Billy wrote,
I remember in the summer before I went to Wheaton [which would have been the summer of 1940], I had gotten a job painting a house and your father came over and spent most of the day with me. He helped me paint some, and he talked about Wheaton. I asked him every conceivable question because I was a bit nervous about transferring from a small Bible school in Florida to Wheaton College. His conversations gave me great assurance.
And Billy continued from their time together at Wheaton,
Many times before I would preach at the "Tab." where I had become pastor, we would go and meet with the Assembly that met early in the morning at the Lane home [my great-grandparents' home pictured above], then we would all be invited back to lunch. The thing I remember is the tremendous missionary stories and vision that I got from those table lunches at the Lane home. Your father and mother [Howard and my grandmother, Eva] were so much a part of those lunches.
And near the end of my grandfather's life,
One of the last times I was with your father was when I was holding a Crusade in Saint Louis and had come to Chicago to keep an engagement and had pains in my chest and felt that perhaps I was having a heart attack. I called your father [now Dr. Howard Van Buren]. He came immediately and spent a couple of hours examining, talking, and fellowshipping with me ... Then he told me about his own heart trouble and that he did not expect to live a normal life. Naturally, I was shocked, and we had prayer together.
These glimpses of a few moments in a long friendship show the quiet, daily pattern of a life of faith: two young men painting a house and talking together about their plans and worries; a family opening their home to college students on Sundays for Bible study and "table lunches;" and two heads bent in prayer, sharing the burden of failing health and a future cut short.
Billy Graham, my grandfather, and so many dear Christians of their generation lived with purpose, integrity, and faithfulness even from their youth. They have entrusted us with a precious gift. Howard wrote about this treasure in his own testimony of faith, "I have found that He can and does satisfy the longing heart. He has never disappointed me. I have found in His presence fullness of joy, and at His right hand, pleasures forevermore."
How will we steward the inheritance we have received? May we, too, grow up into the maturity they have modeled and proclaim the gospel in big and small ways, holding fast to our faith with courage and conviction even in our generation.