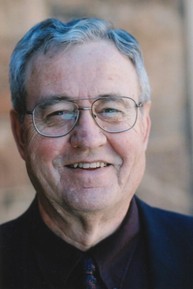 Dallas Willard (1936-2013) has been one of the key evangelical interpreters and provocateurs regarding the important doctrine of formation into Christlikeness. Willard was professor of philosophy at the University of Southern California and a former Southern Baptist pastor. Sometimes due to Willard's spearheading the importance of spiritual practices among Protestants, he is viewed as having said little else on the topic of Christian formation (Richard Foster claimed that Willard was his mentor on that particular subject, in the acknowledgement section of Foster's classic book, Celebration of Discipline, HarperSan Francisco, 1978). But there is much more.
To get a sense of the scope of Dallas' contributions on Christian Formation we must keep in mind material from his four key books on the subject. The Divine Conspiracy was the third in a series, as noted in the introduction to that book.
With this book I complete a trilogy on the spiritual life of those who have become convinced that Jesus is the One [to whom we must become apprentices]. In the first, In search of Guidance, I attempted to make real and clear the intimate quality of life with him as 'a conversational relationship with God.' . . . The second book, The Spirit of the Disciplines, explains how disciples or students of Jesus can effectively interact with the grace and spirit of God to access fully the provisions and character intended for us in the gift of eternal life. . . This third book [The Divine Conspiracy], then, presents discipleship to Jesus as the very heart of the gospel. The really good news for humanity is that Jesus is now taking students in the master class of life. The eternal life that begins with confidence in Jesus is a life of his present kingdom, now on earth, available to all. (xvii)
A subsequent book, Renovation of the Heart, adds a fourth to our list, providing the material for this brief summary (in order of original publication):
HG: Hearing God: Developing a Conversational Relationship with God, Updated and Expanded (InterVarsity, 2012; 304pp; InterVarsity, 1999, 228pp; original version, In Search of Guidance: Developing a Conversational Relationship with God, Regal, 1984, 250pp, republished by Harpercollins, 1993, 247pp)—which uniquely addresses the important topic of directly hearing God speak today. [I quote from my 1999 version of HG.]
SD: The Spirit of the Disciplines: Understanding How God Changes Lives (Harper San Francisco, 1988, 276pp).
DC: The Divine Conspiracy : Rediscovering Our Hidden Life in God (Harper San Francisco, 1998, 428pp)--a lengthy and detailed study of our Lord's Sermon on the Mount as an explication of the principles for living within God's Kingdom.
RH: Renovation of the Heart: Putting on the Character of Christ (Colorado Springs, CO: NavPress, 2002, 268 pp.)—offers Willard's most practical and comprehensible guidance regarding Christian formation.
Four pervading themes in Willard's writings on Christian formation are briefly developed below, mainly with quotations from Willard. A good introduction to three of the four themes is offered in RH (the opening paragraph from chapter 9):
Spiritual transformation into Christlikeness, I have said, is the process of forming [#3] the inner world of the human self in such a way that it takes on the character of the inner being of Jesus himself. The result is that the 'outer' life of the individual increasingly becomes a natural expression of the [#2] inner reality of Jesus and of his teaching. Doing what he said and did increasingly becomes part of who we are. But for this to happen [#4] our body must increasingly be poised to do what is good and refrain from what is evil. The inclinations to wrongdoing that literally inhabit its parts must be eliminated. The body must come to serve us as a primary ally in Christlikeness. (159)
Theme #1: Christian Formation is Uniquely Empowered within the Kingdom of God, which is Now Uniquely Present with the coming of Jesus
It is a commonplace that the main subject of Jesus' teaching is the Kingdom of God. What Willard highlights is that Jesus announced the present availability and empowerment of Christlike living within the Kingdom of God (for those regenerated and indwelt by the Spirit).
HG: "This is a point about the nature of social reality that we cannot afford to miss. Some of our greatest problems in understanding and entering into life in the kingdom of God come from an inadequate appreciation of how that kingdom—like all kingdoms—works: that is, by communication, the speaking or use of words for the expression of minds and intentions. The Scriptures are the best place to look for illustrations of how the speaking of a word works in the kingdom of God" (122). "It is through the action of the Word of God upon us, throughout us, and with us that we come to have the mind of Christ and thus to live fully in the Kingdom of God." (148) "That gospel is the good news that the kingdom rule of God is available to humankind here and now." (156)
SD: "I believe men and women were designed by God, in the very constitution of their human personalities, to carry out his rule by meshing the relatively little power resident in their own bodies with the power inherent in the infinite Rule or Kingdom of God." (54).
DC: "The eternal life that begins with confidence in Jesus is a life in his present kingdom, now on earth and available to all. . . . It is about living now as his apprentice in kingdom living, not just as a consumer of his merits. Our future, however far we look, is a natural extension of the faith by which we live now and the life in which we now participate." (xvii)
RH: "Thus in Jesus' own ministry he came proclaiming access to the kingdom of God: to God's present care and supervision, available to all through confidence in himself. 'Repent, for life in the kingdom of the heavens is now available to you,' was what he said. And his presence, actions, and teachings manifested and explained the kingdom. He made 'disciples' by presenting them with the kingdom and introducing them into it by reaching their hearts, changing their vision of reality and their intentions for life." (67-68)
Theme #2: Christian Formation is about following Jesus and Putting Jesus' Words into Practice
Through his words and actions, Jesus is our primary teacher and guide and the exemplar par excellence for what Christian living in God's Kingdom encompasses. Jesus' disciples can become more and more like Jesus.
HG: "My strategy has been to take as a model the highest and best type of communication that I know of from human affairs and then place this model in the even brighter light of the person and teaching of Jesus Christ. In this way it has been possible to arrive at an ideal picture of what an intimate relationship with God is meant to be and also come to a clear vision of the kind of life where hearing God is not an uncommon occurrence." (10)
SD: "Turning from old ways with faith and hope in Christ stands forth as the natural first expression of the new life imparted. That life will be poised to become a life of the same quality as Christ's, because it indeed is Christ's. He really does live on is us. The incarnation continues." (38)
DC: "Jesus as the actual teacher of his people has disappeared from the mental horizon of our faith. In that capacity he is not a part of how we 'do' our Christianity today. It is the main purpose of this book on Jesus and his kingdom to help us face this fact of the absence of Jesus the teacher and to change it." (316) "Plainly, in the eyes of Jesus there is no good reason for not doing what he said to do, for he only tells us to do what is best. In one situation he asks his students, 'Why do you call me, "Lord, Lord," and do not do what I say?' (Luke 6:46)." (273)
RH: "Spiritual formation in Christ is an orderly process. [The ways God has chosen to work with us] are clearly laid out in the Bible, and especially in the words and person of Jesus." (10) "A life of victory over sin and circumstances is accessible to all." (11) "Hopefully, it will now be clear that our inner (and therefore our outer) being can be transformed to increasingly take on the character of Christ. That transformation is not only possible, but has actually occurred to a significant degree in the lives of many human beings; and it is necessary if our life as a whole is to manifest his goodness and power, and if we as individuals are to grow into the eternal calling that God places upon each life." (82)
Theme #3: Christian Formation is about the Inner Formation of the Heart
The key to Christian formation for living now in God's Kingdom involves attending to the inner aspects (as the title indicates: Renovation of the Heart) of our lives (e.g., mind, feelings, dispositions) and that requires our own continuing intentionality and effort, sustained by God's grace.
HG: "But one who inquires seriously after God's guidance must never forget that even if one was to do all the particular things God wants and explicitly commands us to do, one might still not be the person God would have one be. . . . An obsession merely with doing all God commands may be the very thing that rules out being the kind of person that he calls us to be." (11)
SD: "So we should be perfectly clear about one thing: Jesus never expected us simply to turn the other cheek, go the second mile, bless those who persecute us, give unto them that ask, and so forth. These responses, generally and rightly understood to be characteristic of Christlikeness, were set forth by him as illustrative of what might be expected of a new kind of person—one who intelligently and steadfastly seeks, above all else, to live within the rule of God and be possessed by the kind of righteousness that God himself has as Matthew 6:33 portrays." (7-8)
DC: "There is, for example, no field of expertise in human affairs where interaction with God is part of the subject matter or practice that must be mastered in order to be judged competent. . . . All of us live in such a world [in which "the flight from God" is rampant]. . . . Our souls are, accordingly, soaked with secularity." (90-91) "[Jesus] knew that we cannot keep the law by trying to keep the law. To succeed in keeping the law one must aim at something other and something more. One must aim to become the kind of person from whom the deeds of the law naturally flow." (142-143)
RH: "Without the gentle though rigorous process of inner transformation, initiated and sustained by the graceful presence of God in our world and in our soul, the change of personality and life clearly announced and spelled out in the Bible, and explained and illustrated throughout Christian history, is impossible." (79) "So the problem of spiritual transformation (the normal lack thereof) among those who identify themselves as Christians today is not that it is impossible or that effectual means to it are not available. The problem is that it is not intended. . . . They do not decide to do the things Jesus did and said." (91)
Theme #4: Christian Formation includes Spiritual Practices with our Physical Bodies
We must develop a holistic view of formation that also includes attention to the role of the physical body through the practice of spiritual disciplines.
HG: "When God does speak to you, pay attention and receive it with thanks. It is a good habit to write such things down, at least until you become so adept as the conversational relationship that you no longer need to. If he gives you an insight into truth, meditate on it until you have thoroughly assimilated it. If the word he has given concerns action, carry it out in a suitable manner. God does not speak to us to amuse or entertain us but to make some real difference in our lives." (214)
SD: "The disciplines for the spiritual life, rightly understood, are time-tested activities consciously undertaken by us as new men or women to allow our spirit ever-increasing sway over our embodied selves. They help by assisting the ways of God's Kingdom to take the place of the habits of sin embedded in our bodies." (86)
DC: "A discipline is an activity in our power that we do to enable us to do what we cannot do by direct effort." (200, 353) "Somewhat ironically, perhaps, all of the 'spiritual' disciplines are, or essentially involve, bodily behaviors. But really, that makes perfect sense. For the body is the first field of energy beyond our thoughts that we have direction over, and all else we influence is due to our power over it. Moreover, it is the chief repository of the wrong habits that we must set aside, as well as the place where new habits are to be instituted. We are, within limits, able to command it to do things that will transform our habits—especially the inner habits of thought and feeling—and so enable us to do things not now in our power." (353-354)
RH: "In particular, specific disciplines go far in retraining particular parts of our body away from the specific tendencies to sin that are localized in them. They enable us to stop the practice and remove the tendency in question by entering special contrary practices and circumstances, and thereby breaking the force of habit that has us in bondage." (176)
Some Final Thoughts
God has used Dallas Willard's writings and his life in a powerful way in my own Christian formation journey. Through my friend and colleague, J. P. Moreland (for whom Dallas was his doctoral mentor), I got access to audio cassette tapes of Dallas' various lectures, which I listened to while exercising on my NordicTrack during the 1990s. Many of these introduced significant concepts that were later presented in The Divine Conspiracy. During that same period of time, Dallas permitted me to audit his History of Ethics course at USC (which I did twice). And, as others have done, I attended various conferences. For me, Dallas was a contemporary "holy man." It was a joy to be in his presence—the radiance of Jesus was manifest. God has used the work he did in Dallas' life to guide much of my own journey into increasing Kingdom living.
I mention a few resources (of the many available) for further study of Dallas' thoughtful musings on the Christian life. Renovation of the Heart can be hard slogging for some readers. A more readable version, wonderfully edited by Don Simpson, is Revolution of Character: Discovering Christ's Pattern for Spiritual Transformation, with Don Simpson (Colorado Springs, CO: NavPress, 2005, 208 pp). For a more devotional approach to the same material, see Jan Johnson and Dallas Willard, Renovation of the Heart in Daily Practice: Experiments in Spiritual Transformation (Colorado Springs, CO: NavPress, 2006, 192 pp), with 61 short selections from the book, along with illustrations of the concept being discussed by Willard and a practice or daily experiment to try it out.
For orientations to the breadth of Dallas' thoughts see Steve Porter, "The Willardian Corpus," Journal of Spiritual Formation & Soul Care, 3(2), Fall 2010, pp 239-266 (who offers a more indepth discussion of each of the books I quoted) and Gary Black Jr., The Theology of Dallas Willard: Discovering Protoevangelical Faith (Eugene, OR: Pickwick, 2013, 268pp)—the first book-length treatment of Dallas' writings that grew out of Black's doctoral dissertation.
For my own life, one of the important influences from Dallas is that I have spent much of the last 10 years focusing my biblical study on the Gospels and Jesus' life. So, of course I mention my own book that develops further biblical explanation on these four pervading themes from Willard: Living into the Life of Jesus: The Formation of Christian Character (Downers Grove, IL: InterVarsity, 2012, 296pp). When my book was released by the publisher, I had a wonderful surprise—the Scripture index reveals that from each of the four Gospels—Matthew, Mark, Luke and John—I cite at least one verse from every chapter (with the exception of two chapters)!
I close with a final word from Dallas Willard:
"We know that we must, instead of just trying to obey, find a way to become the kind of person who does, easily and routinely, what Jesus said—does it without having to think much about it, if at all, in the ordinary case. . . . In engaging the [spiritual] disciplines we go to the root of the tree of life, the sources of behavior. We do the things that will transform [#3] our minds, our feelings, our will and [#4] our embodied and social existence, even the depths of our soul, to 'make the tree good, and its fruit good' (Mt 12:33 NASB). We cultivate and fertilize the tree (Lk 13:8). We don't try to squeeze fruit out of the ends of the branches. . . . And in this way we become, by divine grace, the kind of person who does the things [#2] Jesus said to do and avoids what he said not to do. . . . All of this means that 'He has granted to us His precious and magnificent promises, so that by them you might become partakers of the divine nature, having escaped the corruption that is in the world by lust' (2 Pet 1:4 NASB). [#1] This brings fully before us the picture of salvation as leading a life that is caught up in the kingdom of the heavens, or in what God is doing in human history."
[Dallas Willard, "Spiritual Formation as a Natural Part of Salvation," in Life in the Spirit: Spiritual Formation in Theological Perspective, ed. Jeffrey P. Greenman and George Kalantzis (Grand Rapids, MI: InterVarsity, 2010), 55-56.]