Biola University welcomes 12 new faculty members for the 2023-2024 academic year. The new faculty will join Biola's School of Science, Technology and Health, Rosemead School of Psychology and the School of Fine Arts and Communication.
"Biola University is widely known for its faculty, a community of men and women devoted to Christ, accomplished in their scholarship and passionate about their vocation as educators, teachers and mentors," said Dr. Matthew Hall, Biola's Provost and Senior Vice President. "This diverse group of new faculty only enriches those qualities here at Biola. Whatever your calling or career, these are the kind of professors who can help get you there."
Biola's newest professors each carry a deep passion to integrate faith and learning. They vary in expertise from AI-based defense systems to multicultural psychology to analog animation techniques in short films. Get to know Biola's new faculty below and read their thoughts on the value of Christian higher education and the significance of a strong foundation in their specific fields.

School of Science, Technology and Health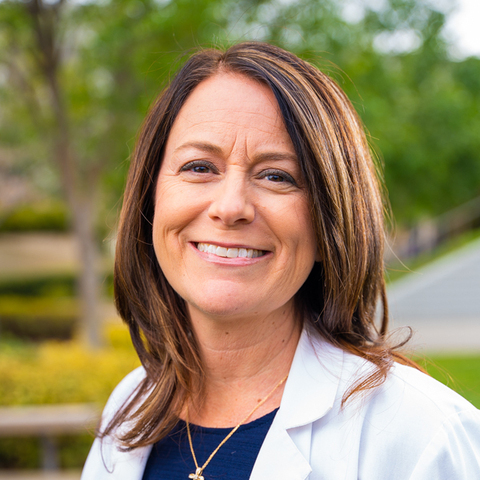 Dr. Sarah Templeton, Ph.D.
Associate Professor of Nursing, Associate Director of Nursing

Dr. Sarah Templeton's ('99) love for Biola began during her undergraduate education in the nursing department. She has spent the majority of her 23-year nursing career serving as a registered nurse, then a nurse practitioner, and over the last five years as the director of the on-campus Student Health Center. Her significant university contributions include providing leadership and direction through the COVID-19 pandemic, infusing proactive and preventative mental health services within the Student Health Center, and improving access to high-quality on-campus healthcare for students. Templeton has also served as an adjunct faculty member for the nursing department for approximately 15 years teaching a variety of courses. The opportunity to teach and mentor nursing students has been a highlight in her career. Templeton always believed she would conclude her nursing career as a full-time nursing professor at Biola University. In August 2023, Templeton will continue her work in serving future nurses as a full-time professor and associate director in Biola's Department of Nursing. She is eager to continue preparing the next generation of nurses, stepping into new leadership opportunities and contributing further to nursing research.

"When patients are in need of a nurse it is often when they are most vulnerable and in need of care beyond what one can provide for himself/herself. These strangers, the nurse and the patient become deeply and quickly connected," said Templeton. "Often very personal information is shared, intimate or difficult conversations occur, and sensitive care is provided. Similarly, there is an extraordinary amount of trust patients give to their nurses — to accurately provide medications within safe parameters, to provide precise medical treatment and education, and to ethically act on behalf of the patient. A Christian nurse is an ideal candidate to fulfill this role! Biola's nursing program is exemplary in training excellent nurses to ethically and precisely meet patient needs, while reflecting Jesus, the Great Physician, as clearly as possible. Christian education prepares the nursing student to effectively minister to the whole person through the provision of excellent physical, emotional and spiritual care."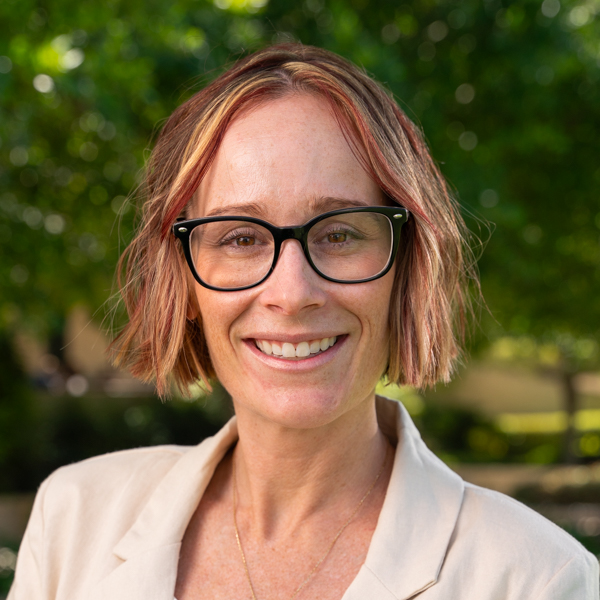 Melissa Raymond, M.S.
Communication Sciences and Disorders
Clinical Coordinator

Melissa Raymond graduated with a Bachelor of Arts in Integrated Educational Studies and a Master of Science in Communication Sciences and Disorders from Chapman University. Raymond joined Biola in 2021 as a clinical coordinator organizing students' clinical externship placements and initiating and maintaining clinical affiliations between Biola and our community. Coming from PIH Health Hospital and Saddleback Memorial Medical Center, Raymond developed her administrative skills and later as a medical speech language pathologist. Raymond brings experience in both her non-clinical administrative role, where she utilized valuable skills in organization, project management and teamwork, coupled with her transition into a clinical role as a medical speech-language pathologist where she focused on patients in acute care and outpatient rehabilitation settings with swallowing and communication abilities after various medical diagnoses and neurological injuries. In addition, Raymond also provides home health services demonstrating her commitment to providing individualized care to address patient goals in a functional context. She has a desire to be a source of "salt and light" in the field of speech-language pathology. She is dedicated to not only the technical aspects of her profession but also the deep-rooted values that guide her work to influence future generations of therapists to serve God through this profession.

"By embodying the principles of Christ's teachings — compassion, humility and service," said Raymond. "We endeavor to show and spread God's love to those entrusted to our care, striving to show grace amidst difficult healthcare challenges, reminded that He gave it to us first."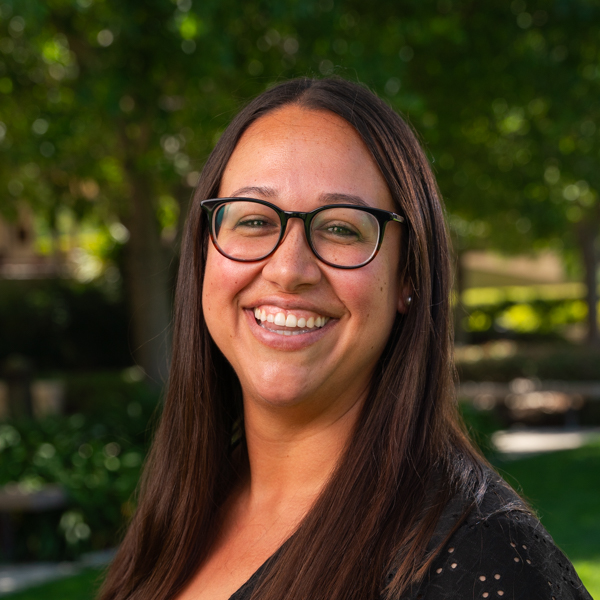 Jessica Olsen, M.S.
Communication Sciences and Disorders

Jessica Olsen ('08) is a speech-language pathologist from Southern California. She attended Biola University for her undergraduate degree in communication disorders and received her Master of Science in Communication Sciences and Disorders from Chapman University. Upon graduation, she worked with adults in acute/ICU settings, working with a team following patients with brain injury from admission until discharge. She later switched to working with children, supporting classrooms for children on the autism spectrum who demonstrated severe maladaptive behaviors and gained her natural language acquisition certification. Olsen has been an adjunct faculty member at Chapman University's graduate program since 2018 and began as an adjunct professor with Biola in 2022. Currently, she is completing her Ph.D. in health sciences and focusing on neurological rehabilitation and health professions education.

"Jesus said, 'By this all people will know that you are my disciples, if you have love for one another.'" (John 13:35). Being a speech-language pathologist (SLP) allows the Christ-followers in our field to love our clients intentionally and offer hope in trying times, walking alongside them, and caring for them with the guidance of the Holy Spirit," said Olsen. "With a strong Christian foundation integrated into the coursework and comprehensive methodologies based on the latest research, future SLPs can implement relevant evidence-based practices and incorporate these elements to improve client outcomes. Demonstrating a loving and caring attitude when our clients are in need of our services can bring light into their world through Christ, where they had only seen despair or darkness."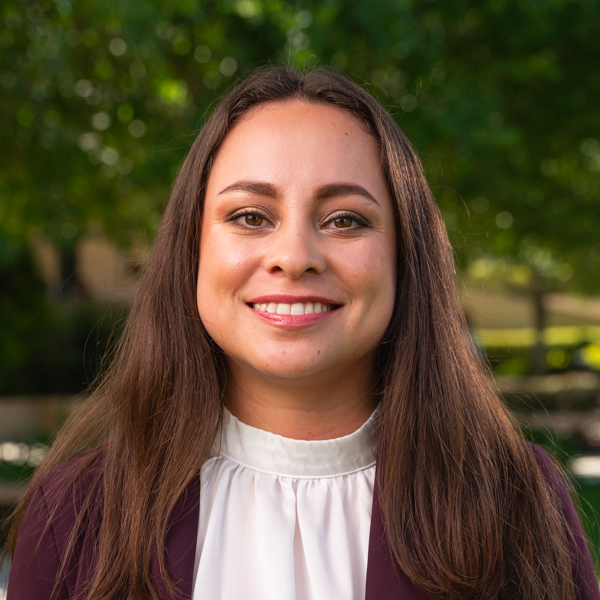 Dr. Ileana Callejas, Ph.D.
Biological Sciences

Dr. Ileana Callejas earned her Doctor of Philosophy in Environmental Engineering from UCLA, where she also obtained her Master of Science in Environmental and Water Resources Engineering and her Bachelor of Science in Environmental Science with a minor in environmental engineering. Before joining Biola, she taught introductory microbiology laboratory courses at Mount Saint Mary's University. Her research focuses on studying the fate and transport of antibiotic resistance in rivers and beaches. Additionally, she uses satellite remote sensing for coastal water quality monitoring, particularly in Belize. In this capacity, she has collaborated with institutions such as the NASA Jet Propulsion Laboratory, Belize Coastal Zone Management Authority & Institute, and the Belize Wildlife Conservation Society. Passionate about education, Callejas is committed to integrating authentic research experiences and evidence-based approaches into her classroom. As a first-generation Latina, born and raised in Los Angeles, California, she hopes to inspire her students to harness their skills and knowledge in the stewardship of the environment and in service to others, all for the glory of God.
"Issues surrounding climate and the environment rank among today's most pressing and contentious concerns," said Callejas. "As Christians, we recognize the profound value of both humanity and God's creation. It is imperative for believers to integrate their knowledge, faith and ethics to address environmental challenges, especially as they disproportionately impact "the least of these" (Matt. 25:40) — our most vulnerable populations. Christian higher education equips students not only with academic understanding but also with a Christ-centered perspective. This foundation encourages the development of holistic and sustainable solutions, driven by our deep reverence for the Creator and His creation."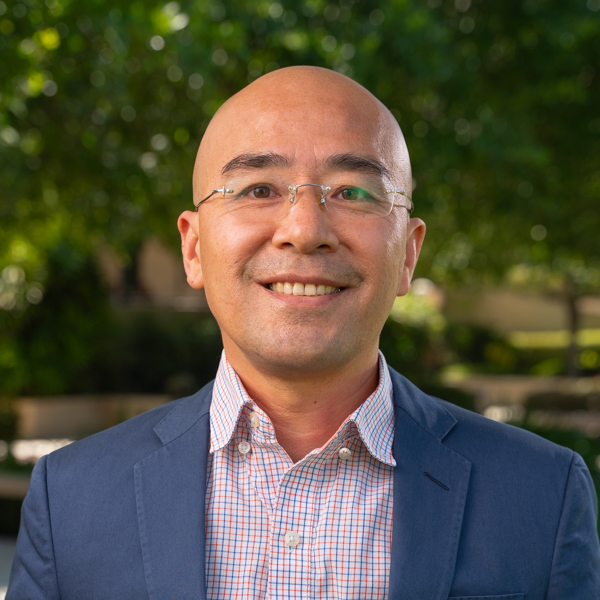 Dr. Wonjun Lee, Ph.D.
Math and Computer Science

Dr. Lee's research focuses on designing AI-based defense systems. His work is aimed at securing container-based cloud computing systems working toward creating knowledge-based immune systems inspired by human immunology. His research examines highly scalable and autonomously responding system-security approaches using different AI models to protect microservice architecture applications. Lee achieved his Doctor of Philosophy in Electrical and Computer Engineering from Purdue University in 2011 and has worked for Samsung and several universities as a cybersecurity researcher and teacher. Additionally, he is playing as a wing forward in a regional soccer team and serving as a guitarist in a small community church.

"We are living in the world of postmodernism under the impact of pluralism. Our war fighting against the secular world is to confront an intellectual mindset that refuses the absolute truth," said Lee. "I think a Christian worldview formed through Christian higher education is the most exciting and innovative framework because it is based on the Word of God, who will radically change this distorted world and create a new world. Christian higher education provides a fertile soil to students so that they can have a rigid, unshakeable root in Christ, to seek God's Kingdom."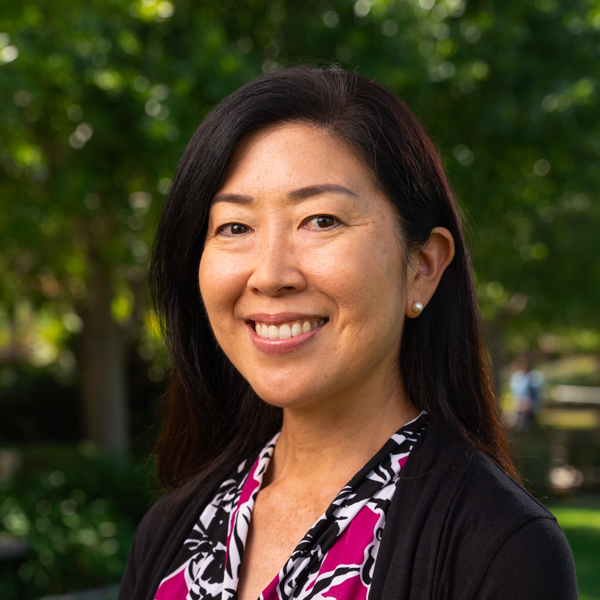 Dr. Elaine Kojima Chiu, OTD
Occupational Therapy

Dr. Elaine Kojima Chiu has enjoyed her work as an occupational therapist (OT) for over 23 years in clinical, school-based and academic settings. Before entering the allied health field, she earned her bachelor's degree in studio art at the University of California, Irvine. Following graduation, she was involved with the Japanese Evangelical Missionary Society's Special Camp. Serving alongside adults and children with neuro-diverse backgrounds inspired her to change career directions to become an OT. Kojima Chiu went on to earn both her master's and clinical doctorate degrees in occupational therapy at the University of Southern California. As a clinic and school-based therapist specializing in sensory integration and adolescent to adult transitions, she has had the opportunity to work with children with different physical and developmental disabilities such as autism spectrum disorder, cerebral palsy, Down syndrome, etc. She also taught adolescent and pediatric intervention courses and worked as clinical fieldwork faculty at California State University Dominguez Hills' OT Department. Currently, Kojima Chiu is committed to helping develop the academic curriculum and fieldwork program for the new Master of Science in Occupational Therapy (MSOT) program at Biola University.

"Christian higher education is vitally important for equipping and mentoring the next generation of souls to live and work in the community with Christ-centered values and a biblical worldview," said Kojima Chiu. "In the field of occupational therapy, having a godly perspective on life is essential when providing and extending genuine love and compassionate care to the individuals we work with. 'We love for He first loved us.' (1 John 4:19) OT students who graduate from Christian universities will go on to be ambassadors for Christ in whatever area of practice God places them. My prayer for the future Biola MSOT graduates is that they will be steadfast reflections of Jesus not just in their work, but in all aspects of their lives."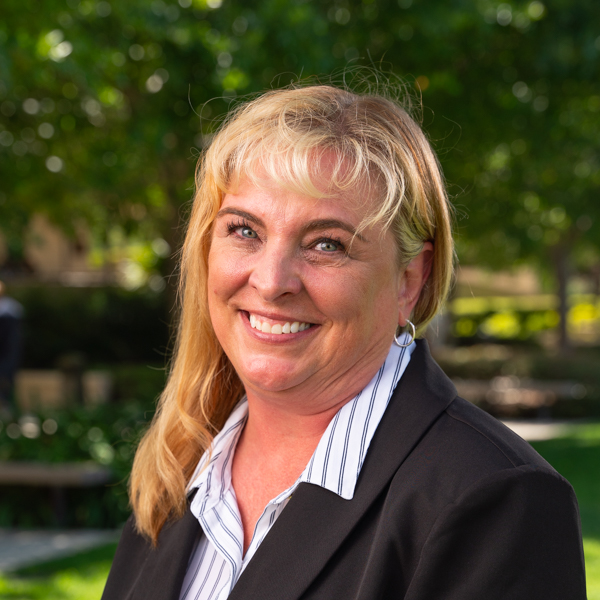 Deborah Hoffman-McCully, M.S.
Assistant Professor in Nursing

Deborah Hoffman-McCully went back to school with a focus on nursing a year after her son passed away. A wonderful nurse inspired her, and she knew God wanted her to pursue this type of career in memory of her son. She began her nursing career in 1996 and then focused her nursing specialty in the maternal newborn department in 2000. She worked in this field for St. Jude Hospital for 23 years when God called her to shift her nursing path to Biola University. She enjoys crafting, painting and spending time with her husband and their labradoodle, "Tucker."

"The significance of Christian higher education and a strong Christian foundation in the field of nursing is multifaceted. Integrating Christian values and principles into nursing education can profoundly impact both the quality of care provided and the patient's overall well-being," said Hoffman-McCully. "A Christian foundation encourages compassion and empathy, essential traits for nurses. The teachings of love, kindness and service that are central to Christianity can inspire nurses to approach their patients with genuine care and understanding. Christian higher education emphasizes the importance of treating each person as an individual, regardless of their background, beliefs or circumstances. This inclusivity and respect for diversity can enhance cultural competence in nursing, enabling nurses to provide holistic care that respects patients' unique identities and needs. This holistic approach benefits not only patients but also the nurses themselves, contributing to a more fulfilling and impactful nursing career."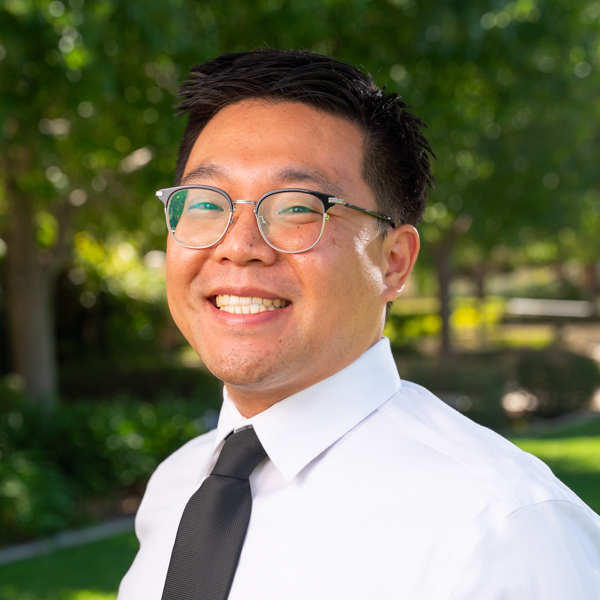 Dr. Nathan Cho, Ph.D.
Chemistry, Physics, and Engineering

Dr. Nathan Cho is a new assistant professor of engineering in the department of chemistry, physics and engineering. He received his bachelor's degree in chemical engineering at UCLA and then his Master of Science and Doctor of Philosophy in Biomedical Engineering at USC. Cho's dissertation topic was on developing new approaches for precisely engineering heterotypic muscle tissues by naturally and synthetically controlling cell fate. His areas of research interest are engineering platforms to spatially control placement of cells in various tissue types, which would generate a more physiologically relevant model for drug screening and therapeutics. Cho has a passion for integrating science with faith and looks forward to meeting students who have similar interests. He also wants to educate students at Biola about biomedical engineering as a potential career trajectory. Outside of academics, Cho enjoys exploring different coffee shops (#1 fan of cold brew) and new restaurants. He also likes to go bowling and karaoke with his friends.

"In the past few decades, science and faith have been juxtaposed antagonistically in higher education. Although science alone can answer the "what" and "how" of various natural phenomena (physical), it cannot answer the "who" and "why" of these phenomena in the absence of faith (metaphysical)," said Cho. "Christian higher education equips students to have a more complete understanding of science and a strong spiritual foundation for finding a greater purpose in their respective fields. In biomedical engineering, there is a demand for personalized medicine and therapeutics. The Christian perspective that all humans are created in the image of God provides utmost dignity to humanity and motivation for biomedical engineers to work diligently to meet these health-related needs."

Rosemead School of Psychology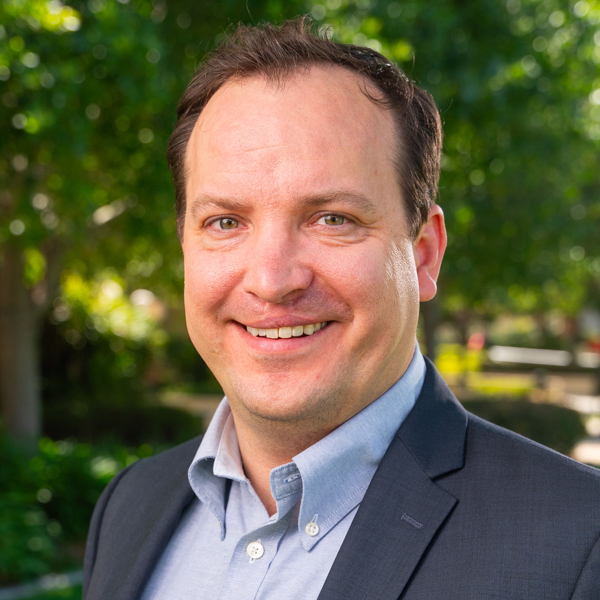 Dr. Andrew J. Shelton, Ph.D.
Psychology

Dr. Andrew Shelton received his Doctor of Philosophy in Counseling Psychology from the University of North Texas and Master of Arts in Clinical Psychology from Wheaton College. Prior to joining Biola, he was on faculty at Azusa Pacific University for five years, teaching and mentoring undergraduate and graduate students. His research focuses on the intersection of attachment theory, positive psychology and multicultural psychology. As a practicing counseling psychologist and family therapist, he is interested in culturally relevant positive processes,, cultural models of relating, and how these contribute to wellness among immigrant families and youth of color. As a third culture kid from Argentina, much of his clinical work and research has been with Hispanic immigrant families and college students. Outside of the university, he and his family have enjoyed being in leadership at La Casa Church, a new bilingual church plant.

"Psychology helps us grapple with stress, pain and trauma in individuals and small groups. In a world with financial uncertainty for many, social and cultural injustices and waves of political tension, we might understand the stress, pain and trauma reaching down into the soul of the individual and the collective. The theories and assessment tools we have in psychology are simply not enough. Psychology is limited in its ability to capture the soul and the collective. A Christian foundation in the training of psychology allows for student clinicians to understand soul care: justice, healing and redemption of the individual and the collective. I believe this type of sacred learning (and healing) happens within and through relationships."

School of Fine Arts and Communication

Dr. Karl Meyers, Ph.D.
Director of Instrumental Music and Music Education

Dr. Karl Meyers currently serves as the director of instrumental studies and music education at Biola University, conducting the symphonic winds, teaching music education classes and overseeing the aforementioned programs. Prior to teaching at Biola, Meyers served as the interim assistant director of bands at the University of Wisconsin-Milwaukee. Meyers completed his Doctor of Musical Arts in Wind Conducting degree with Dr. Kevin Michael Holzman at the University of Cincinnati, College-Conservatory of Music. Prior to earning his doctorate, Meyers taught instrumental music and was the department chair of the fine arts department at Benjamin Franklin High School in Queen Creek, Arizona. In addition to his teaching duties, Meyers has led professional development at multiple district campuses, at the Arizona Music Educators Conference, and had the opportunity to work with individuals and ensembles in clinic and masterclass capacities, notably for multiple years at the Many Farms Fine Arts Festival, in Many Farms, Arizona. Meyers earned his undergraduate degrees in music composition and music education at the University of Northwestern St. Paul, in St. Paul, Minnesota. He has worked with such conductors as Allan MacMurray, H. Robert Reynolds, Craig Kirchhoff and Frank Ticheli. He also holds a master's degree in music education from Arizona State University, where he focused his studies on mindset and motivation, particularly as it pertains to pedagogy in music education.

"The value of a Christian higher education is only realized in the extent to which we, by the grace of God, move toward our goal, and the goal of a Christian education is not to put on blinders or more effectively quell the arguments of those one disagrees with, but to foster love for Christ and become better reflectors of Him, all the while enjoying the process because of who He is and what He has done," said Meyers.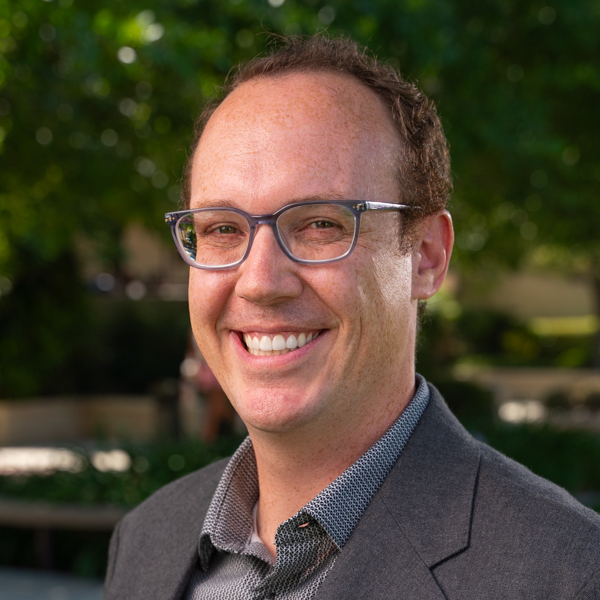 Aaron Holmes, MFA
Department of Art

Aaron Holmes is an animator, filmmaker and educator originally from Lincoln, Nebraska. In his filmmaking practice he is focused on questions related to the climate crisis, political polarization and raising children in an unstable world. Holmes expresses these concerns metaphorically through stop motion and other analog animation techniques in short films that function as visual poems. His animated shorts have screened at leading film festivals including Animac (Lleida, Spain), Cineautopsia (Bogotá, Colombia), and the San Francisco Dance Film Festival. Prior to joining Biola's art department, Holmes was an independent motion designer and also worked on TV series at the stop motion studios Stoopid Buddy and Open the Portal. In 2022 he was the lead animator on Muro, a short film supported by Film Independent and LAIKA. Holmes has recently taught animation courses at Cal State Long Beach and CalArts, as well as animation workshops for the Calibraska Arts Initiative and the University of North Carolina School of the Arts. Holmes holds a bachelor's degree from Doane College, a Master of Arts from UMass Amherst, and an MFA in Animation from CalArts. He lives with his wife and their two boys in Whittier, California.

"The world encourages us to partition our identity and perform various versions of ourselves depending on context," said Holmes. "A primary value of Christian education is the opportunity for students to learn, play and grow in an environment that supports the whole person. Instead of feeling pulled to develop separate intellectual, social and spiritual identities, I pray that Biola students will grow into a greater sense of individual and communal oneness in Christ."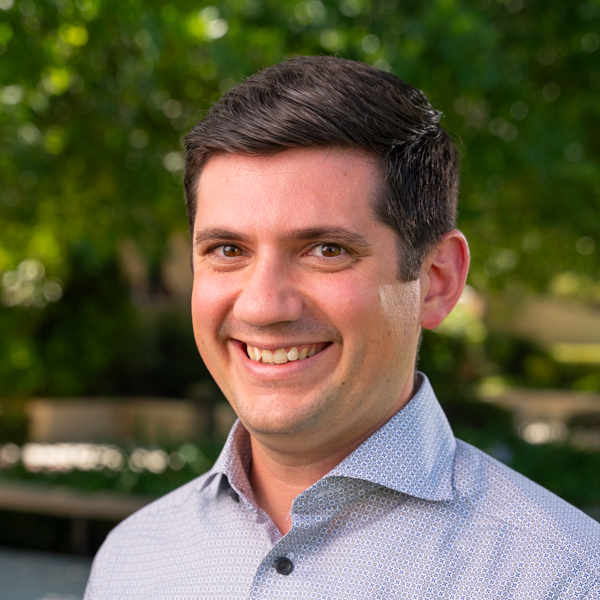 Daniel Brier, M.M.
Director of Orchestral Studies and Chamber Music
Conductor Daniel Brier enjoys a multi-faceted career which comfortably spans symphony, opera, ballet and live movies. Since 2019, he has served as the music director and principal conductor of Opera Wilmington. In 2023, Brier was appointed director of orchestral studies and strings at Biola University's Conservatory of Music and music director of youth music in Monterey County. As a guest conductor, he has conducted for orchestras across the world. He has collaborated with a diverse range of artists including Bobby McFerrin, Pablo Sainz Villegas, Rachel Barton Pine, Jennifer Frautschi and more. Previously, Brier served as resident conductor and interim music director of the Kalamazoo Symphony Orchestra, founding music director of the Spectrum Orchestra, and assistant conductor of the Lexington Philharmonic Orchestra. Brier previously taught at Hope College, Andrews University, Western Michigan University and the University of Michigan's String Preparatory Academy. Brier received his musical training at the University of Michigan's renowned conducting program earning degrees in orchestral conducting with Kenneth Kiesler and choral conducting with Dr. Jerry Blackstone.

Biola also welcomed two new academic deans this year. Learn about Talbot School of Theology's new dean Dr. Ed Stetzer and Crowell School of Business's new dean Dr. Michael Arena.
Written by Abigail Goosen, strategic communications assistant. For more information, contact Media Relations at media.relations@biola.edu.