Public Relations and Strategic Communication major Nicole Steele was recently elected to serve as the Vice President of Brand Engagement for the Public Relations Student Society of America's (PRSSA) National Committee. As one of 10 students who will serve on the National Committee, this is a prominent leadership opportunity.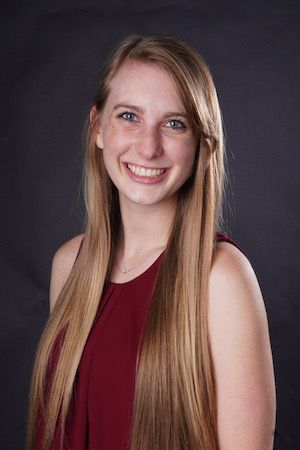 "Serving on the National Committee is both a significant undertaking and also a mark of distinction that speaks to the caliber of candidate Nicole is for the role," said KiYong Kim, chair of Public Relations and Strategic Communication department and advisor for the Biola PRSSA Chapter. "We're so proud that she is using her passion, calling and expertise in public relations to invest in the discipline on a national level."
For Steele, her Biola education and faculty mentorship played a significant part in her decision to run for National Committee.
"Biola PR helped me gain practical skills and confidence in myself through the various classes and 6th Street Public Relations," Steele said. "Additionally, Biola's public relations faculty has lifted me up and supported me from the moment I applied to Biola."
A core part of Biola's educational philosophy is integrating one's academic or professional endeavors with your faith. That's exactly how Steele plans to approach this opportunity.
"Public Relations is so important because it allows people to build relationships, and that's something we were designed for. Even if not explicitly stated, public relations also allows professionals to draw attention to values God has given us, such as highlighting the beauty of diversity, truth-telling and more," Steele said. "Biola coming at public relations from a Christian perspective is imperative because it teaches students how to use such an influential platform in an ethical and meaningful way."
As the foremost organization for students interested in the public relations and communication profession, PRSSA has nearly 7,000 student members and nearly 375 Chapters globally. The society advocates for rigorous academic standards for public relations education, the highest ethical principles, and diversity in the profession.
Learn more about Biola's Public Relations and Strategic Communication academic programs.
For more information, contact Media Relations at media.relations@biola.edu.