A 2020 Telly Award recognizes Biola University alumnae Claire Burdick ('14) and Hannah Serrano ('15) for their work on the JUCE TV series Brilla. The annual Telly Awards showcases the best work created on television and across all video or screen platforms. Brilla was the bronze winner for the general television category.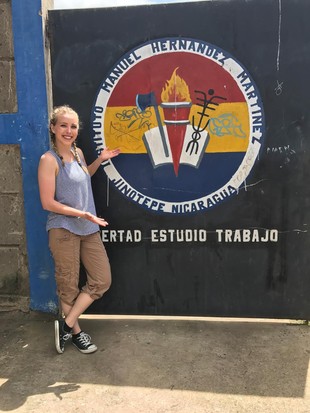 The winning miniseries was developed quickly when JUCE TV was given the opportunity to go to Nicaragua in July 2017 with One Nation, One Day ministries, the largest global missions outreach organization. JUCE TV, a YouTube network that releases videos and series about the aspects of fun, community and faith found in Jesus, sent School of Cinema and Media Arts alumna Serrano as a segment editor and Journalism and Integrated Media alumna Burdick to host the series.
Once in Nicaragua, Burdick served in the schools and learned about the culture. There were little to no plans on how they were going to execute the project or what exactly they wanted to film.
"Being asked to host Brilla was an honor," said Burdick. "I learned about this opportunity about two weeks prior to having to hop on a plane and leave for Nicaragua. So as you can imagine, it was quite a whirlwind to begin with. While serving in a foreign place with a team of people I had just met, I was initially uncertain and nervous as to how this journey would look."
Brilla followed Burdick's journey as a missionary where she served on a team to do gospel outreaches in schools. Her team was able to pray for students, perform skits, play with children and share the gospel during an assembly.
"It was a huge collaborative project between a group of only 6 of us and I think we all grew creatively from that experience," said Serrano. "By the grace of God, we put a whole series together. It was a series that I think has encouraged and inspired many."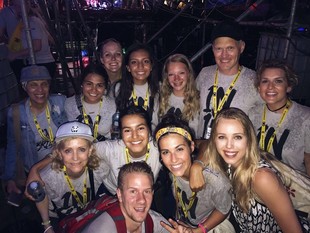 After seeing the project unfold and the pieces come together, Burdick and Serrano were surprised when receiving the recognition by the Telly Awards considering the small team of 6 members who produced the project in such a short time frame. More than 12,000 entries across all 50 states and 5 continents compete for various awards categories, which aim to honor excellence in storytelling across all screens.
"This whole experience really gives glory to God and how He moves in people's hearts. You see that all throughout the show and it's awesome to see that theme resonate with the Telly judges," said Serrano.
Apply or learn more about Biola University's School of Cinema and Media Arts and Journalism and Integrated Media department.
Written by Joy Blea, public relations intern. For more information, contact Jenna Loumagne, assistant director of media relations and strategic communications, at jenna.loumagne@biola.edu.