Biola University welcomes four new faculty members this fall, each of whom represent the university's aspiration to attract and retain the finest Christian scholars. The faculty members join Biola at a unique time — during a global pandemic and fully remote semester. The new professors from Talbot School of Theology, School of Science, Technology and Health, and School of Fine Arts and Communication vary in interest and expertise from discipleship and music to engineering and mental health.
To learn about Biola's new faculty, read their thoughts below on the value of Christian higher education and the significance of a strong foundation in their specific fields.
Talbot School of Theology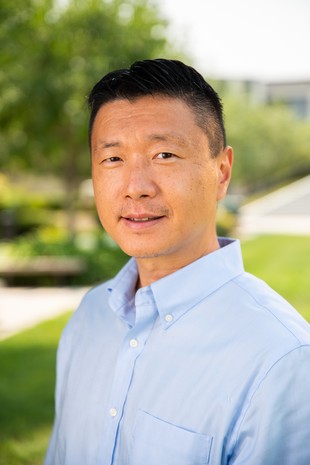 Eddie Byun
Christian Ministries
Dr. Eddie Byun is an associate professor of Christian Ministry at Talbot School of Theology. He studied Speech Communication at the University of Illinois in Champaign-Urbana where he experienced his calling
into pastoral ministry. Upon graduation, Byun studied at Regent College in Vancouver for his Master of Divinity degree. After graduating, he began his full-time pastoral ministry and taught at Handong Global University in Pohang, South Korea. Afterward, he was led to Sydney, Australia where he founded New Life Worship. While in Australia, Eddie completed his Doctor of Ministry in Preaching at Gordon-Conwell Theological Seminary. In 2008, God led Eddie back to Korea to be Lead Pastor of Onnuri English Ministry where he served for seven years. While in Korea, he also planted Crossway Mission Church and taught practical theology at Torch Trinity Graduate University. He is the author of IVP's Reader's Choice Award Winner Justice Awakening, Praying for Your Pastor, and Praying for Your Missionary. He is also the executive producer of "Save My Seoul," which is a documentary on sex trafficking in South Korea. "Save My Seoul" won "Best Documentary" at the Asia-Pacific Film Festival.
"There has never been a greater need for strong, Christian higher education for those entering professional Christian ministry than today," said Byun. "In generations past, it would have been assumed that those who enter pastoral ministry would be well grounded in the Bible and theology, but we can no longer make that assumption today. In 2019, LifeWay Research discovered that only 32% of Protestant church goers read their Bibles everyday, and 12% said they rarely or never read their Bibles. Biblical illiteracy has been increasing in recent years, and this reflects the urgent need in this hour to educate and equip ministry leaders to know the Word well and to rightly handle the Word as they teach and lead God's people. Thus the role we play at Biola is crucial in shaping students now who will be the leaders of the Church tomorrow."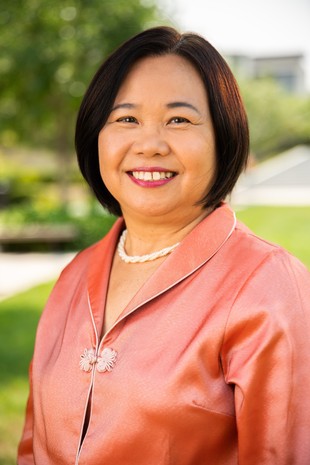 Karen Quek
Program Director and Professor of Marriage and Family Therapy
Dr. Karen Quek is a program director and professor of Marriage and Family Therapy at Biola University's Talbot School of Theology. She is dual-licensed as a marriage & family therapist (LMFT) and a professional clinical counselo
r (LPCC) in the State of California, earning her master's degree in Counseling, Specialization in Marriage, Family & Child Counseling at California State University, Fullerton and doctorate in Marital and Family Counseling from Loma Linda University. Quek has achieved national "Approved Supervisor" status of the American Association for Marriage and Family Therapy (AAMFT), and was a commissioner for the Commission on Accreditation for Marriage and Family Therapy Education (COAMFTE). She has extensive teaching, clinical, and supervisory experiences in the United States and other parts of the world, including China, Singapore, and the Philippines. Her innovative research and clinical focus reflect her expertise and interests in multicultural clinical work, cross-cultural family processes, couples relational dynamics, and intersectionality in family therapy leadership. These have resulted in numerous publications and research presentations, including her 2017 co-authored book, Transition and Change in Collectivist Family Life: Strategies for Clinical Practice with Asian Americans.
"The discipline of Marriage and Family Therapy (MFT) is close to God's heartbeat," said Quek. "We invite conversations that allow us to stand with and walk alongside the brokenness, the vulnerable, the voiceless and the powerless in ways that deeply honor them as unique beings made by God and embrace their narratives as sacred stories. We employ many building blocks for healthy relationships that are consistent with the Christian faith. The MFT trajectory is aligned with God's agenda on recreating and renewing broken communities and familial connection. Having said that, it is important to emphasize that training marriage and family therapists in a Christian higher education environment further enhances students' vocational calling and prepares them to live and serve in the truth of God's Word."
School of Science, Technology and Health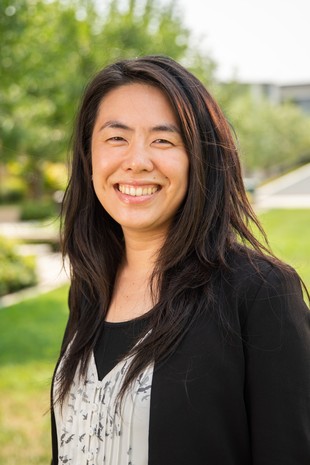 Elaine Wong
Assistant Professor of Engineering
Dr. Elaine Wong was born and raised in Southern California. Growing up with a non-Christian background, encountering God in a powerful way dramatically changed the trajectory of her life. She has a passion to see
God's glory and beauty transform and heal people's lives (Isaiah 61). College was also a time where she found her passion to pursue her graduate studies in building small-scale water treatment systems for developing countries, especially for locations with excessive fluoride concentrations in their drinking water. Wong has a passion for engineering because engineers can apply knowledge from the sciences and build and create things that will solve real-world problems. Wong holds her bachelor, master's and doctoral degrees in Civil and Environmental Engineering from the University of California Los Angeles. She is officially joining Biola faculty after two years of teaching engineering, chemistry and physics courses as an adjunct faculty member at Biola. Wong has served alongside her husband in campus ministry for over 14 years.
"Christian higher education is important in the field of engineering because we as a university and community can help to train up engineers with not only excellent skills and knowledge but also a Christ-like mindset and character," said Wong. "As engineers, we take what we've learned in the sciences and apply it to build things that will make the world a better place. This ability is not from ourselves, but given from God above. A God-glorifying engineer needs the character of Christ to be a light in the engineering world: humility to be able to work collaboratively in a team, meticulousness in our calculations, and honesty to act ethically even if our jobs are at stake because we know that what we build affects people's safety and lives."
School of Fine Arts and Communication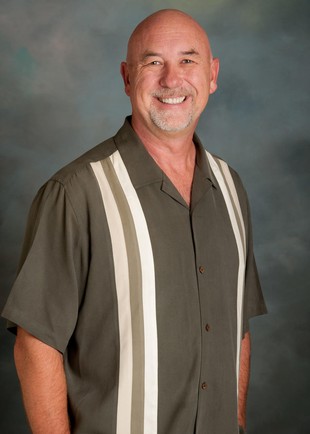 Ronald Borczon
Professor of Music Therapy
Ronald M. Borczon, MT-BC, is developing the first Music Therapy Program at Biola University. He also founded the Music Therapy Department at California State University, Northridge in 1984. Borczon has written two music therapy textbooks as well as recorded two CDs featuring him as a classical guitarist. His clinical experience in music therapy spans 40 years and encompasses numerous populations including psychiatric, intellectual and developmental disability, autism, posttraumatic stress disorder and substance abuse. He has presented numerous papers at national and regional conferences, as well as given many public service presentations. He has done extensive work in the area of mass trauma and music therapy helping to set up a program after the 1994 Northridge Earthquake, the 1995 Oklahoma City bombing, the high school shooting at Columbine, Hurricane Katrina and 9/11. He has received many national and regional honors for his pioneering work in the field of music therapy.
"We are living in a time of uncertainty, a time of a global pandemic, and a time of social unrest. These things can cause a great deal of anxiety that for me, as an individual, can only be ameliorated through prayer and moments alone with God," said Borczon. "Our students are also living through this time and as their instructors/mentors we can help them find ways to seek the comfort of our Lord through the lessons we teach and more importantly through the spaces of the lesson we teach. We are helping to build a base of educated Christians that can help shape the world we live in through our moments on their journey. So I am hoping to make each moment count."