Have you ever considered that the Biblical concept of blessing others can go hand-in-hand with innovation? By understanding the needs of customers and communities, small and large businesses can both sustain a competitive advantage and create a positive impact.

Innovation that is inspired by the needs of others can create ventures that bring light to this world. This can look like blessing a customer population in need or creating a business model that gives back to an underserved community. This method of innovation that goes beyond traditional corporate social responsibility is called social innovation. A simple definition of social innovation is "the design and implementation of better ways of meeting social needs." These "better ways" are not incremental gains but rather transformational improvements.
This recent shift in mindset is the growing recognition that innovation needs to be more systematically nurtured, as God calls us to be shepherds and stewards of the world. It is no longer seen as the insular experience of the lone inventor having a "eureka" moment. Increasingly, innovation is understood as an interactive, inclusive, in-community, iterative process that occurs anywhere and with anyone, not just in labs, sheds and ivory towers. At its core, social innovation is collaborative in nature and nurture.
At Biola, our students are embracing social innovation alongside our partners to build businesses and bring good innovation to a broken world.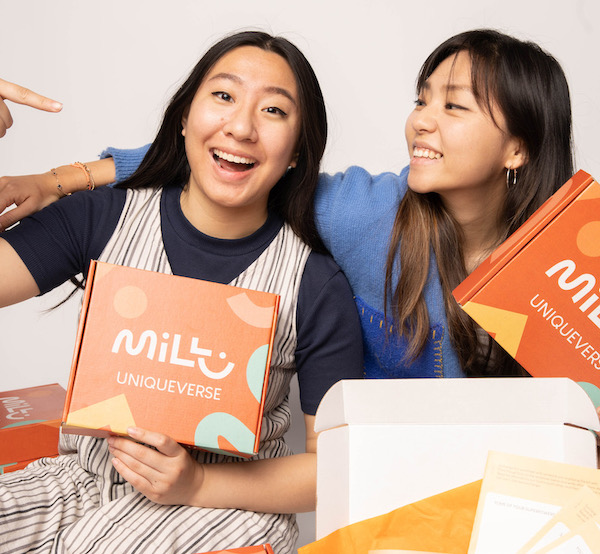 MILLU
Recent Biola graduates, co-founders Sarah Hartono (2022) and Sena Lee (2021)

Designing immersive quality time for families to play, heal and grow, two Biolans, Sarah Hartono and Sena Lee are diving head first into the Lord's wisdom in Proverbs 22:6, "Train up a child in the way he should go; even when he is old he will not depart from it." With insights from play therapy and neuroscience, MILLU creates fun, immersive kits that help families raise healthy, flourishing kids and spend deep quality time together. Each kit empowers children to know their identity, thrive in community and shape a better world. Social innovation is in the DNA of the development of MILLU's kits that strive to begin transforming families, then communities, then creating systemic change for more empathetic conversations in business or families.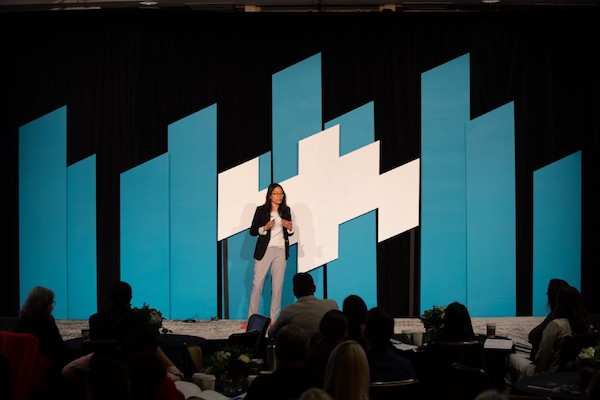 Hydrostasis
Biola mentor and founder Dr. Debbie Chen, a Praxis portfolio company

Aiming to be the standard for hydration monitoring, Hydrostasis, a wearable technology company, provides actionable, real-time and personalized hydration information that impacts performance, health and safety. Founder Dr. Debbie Chen works with smart device manufacturers in both consumer and clinical applications to enable hydration monitoring capabilities. One of the many ways Dr. Chen gives back to her community is through mentoring Biola entrepreneurs. Social innovation is exemplified in how Dr. Chen blesses her team and her customers. From simple urine color charts to providing actionable insights, Hydrostasis is changing the game on understanding hydration habits in order for us to live healthier lives and age well.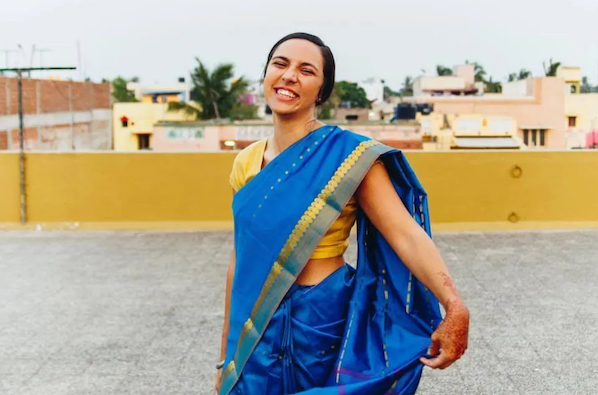 Social Brew
Biola alumna, founder Simone Ispahani (2017)
Being biracial and growing up around a diverse array of cultures, Simone Isphani was gifted with a unique understanding of the world and a deep-seeded desire to help humanity. At Biola, she first learned about the issue of human trafficking when an expert speaker on modern-day slavery challenged her to get in the fight. With a newfound perspective, she started to learn as much as she could about the issue. Through her desire to make an impact and her passion for coffee, Social Brew was born. A global e-commerce coffee marketplace, Social Brew donates 50% of its profits to fight human trafficking - from rescue operations to rehabilitation, education and reintegration. Simone's greatest hope for Social Brew is to establish a community where trafficking victims are seen, known, loved and given practical tools that help them take back their lives.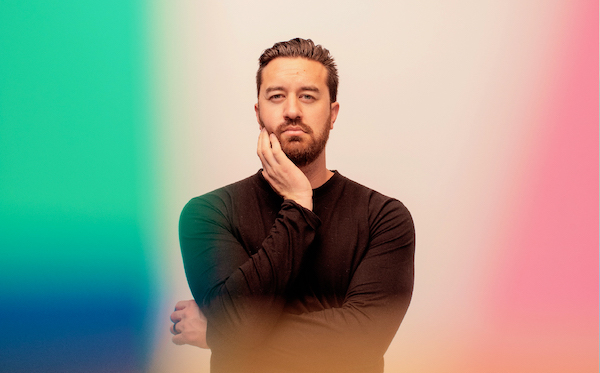 VSCO
Co-founder Greg Lutz, Praxis speaker (Praxis is a community partner with Biola Office of Innovation)
Greg Lutz, the founder of VSCO (Visual Supply Company), created an app to provide accessible and empowering photo editing and sharing to beginner creatives. Lutz is a Christian who gives his time to organizations like Praxis to discuss the social innovation that continues to be a part of VSCO. The app stewards an internal culture of innovation and tenacity and an external culture of togetherness and creativity that emulates the fruits of the spirit that are central to Lutz's personal values.
Social innovation takes shape in technology platforms, roasted coffee, medical devices, educational kits, and so much more. Biolans and our partners are changing the world by using innovation to tackle huge challenges in the social sector. In our backyard, social innovation is taking shape to transform the world for the best. The Office of Innovation at Biola University is a catalyst for students, alumni, mentors and partners to dream big, create in His light, take calculated risks toward bringing an idea to market, and come into community with other social innovators who are lights in the world for purposeful change.
This blog was written in partnership with the Career Center for the Social Impact Careers Expo. To learn more about social innovation and ways that you can make an impact through your career, visit the Office of Innovation and additional booths at the fair on February 8.
Written by Silvia Mah, Director of the Office of Innovation, Lindsey Hayden, Entrepreneur in Residence, and Emily Seeba, Communications Lead