"What would happen if one woman told the truth about her life? The world would split open." -Muriel Rukeyser
Over the last few months, I've often returned to this line of poetry by Muriel Rukeyser. The #MeToo movement, created by activist Tarana Burke and thrust onto the social media stage by actress Alyssa Milano, has split the world open by giving women (and men) around the globe the courage to tell the truth about their experiences with sexual harassment and violence.

Building on the momentum of #MeToo, activists Hannah Paasch and Emily Joy launched the hashtag #ChurchToo, creating space for survivors to tell their stories of abuse within the church. The responses were gut-wrenching, confirming that too often, those who come forward to tell the truth in faith communities are met with skepticism, victim-blaming, or a lack of compassion.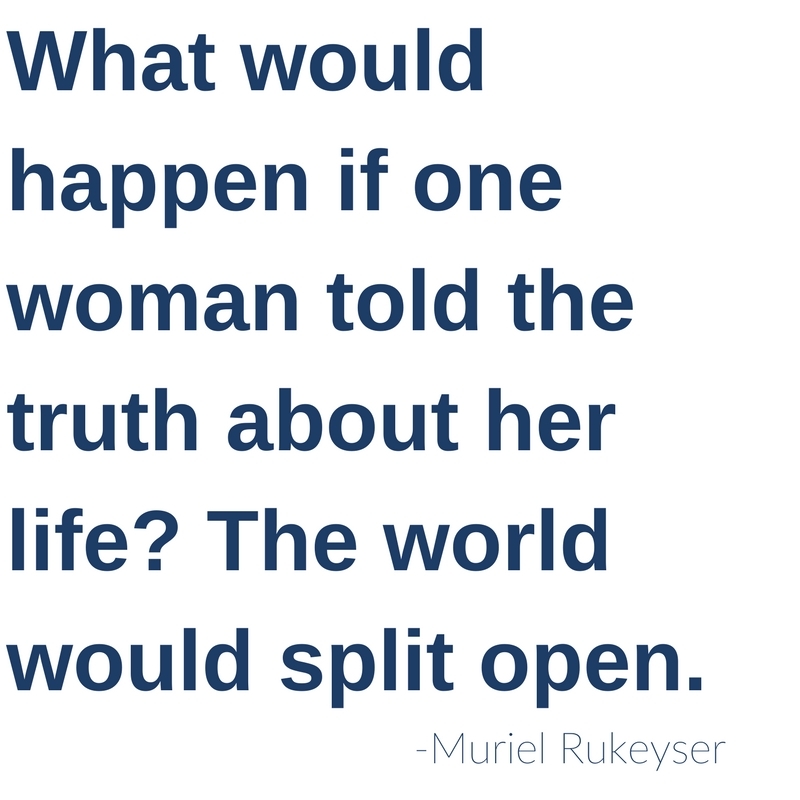 That's why on Thursday, March 22nd at 7pm in the Alpha Lobby, we're partnering with Ruby Women to host, "Recognizing Abusive Patterns & Fostering Healthy Relationships", a conversation with Professor LaDawn Johnson (Sociology), Noreen Muehlhoff (Spiritual Development), Kelly Widman (Sheepfold Ministries), and Terri Ponce Deleon (Domestic Violence Specialist). These incredible women will help us better understand what makes abuse abuse, and equip us with the resources and skills necessary to walk alongside the survivors in our lives.
And remember, there are a variety of resources on campus to help you or someone you know report and/or seek counsel in the wake of any type of abuse. Check those out here. (As always, remember—abuse is never your fault, and you are not alone.)
The world is splitting open, yes. But the truth? It's going to set us free.
-