The first time I stumbled across this piece, I was 22 years old, freshly heartbroken, and about to walk across the stage at my college graduation. A relationship I thought would go the distance had dissolved, and while I rolled my eyes at any talk of getting a "ring by spring", I had internalized the message that being single was like being in a waiting room outside of my "real life".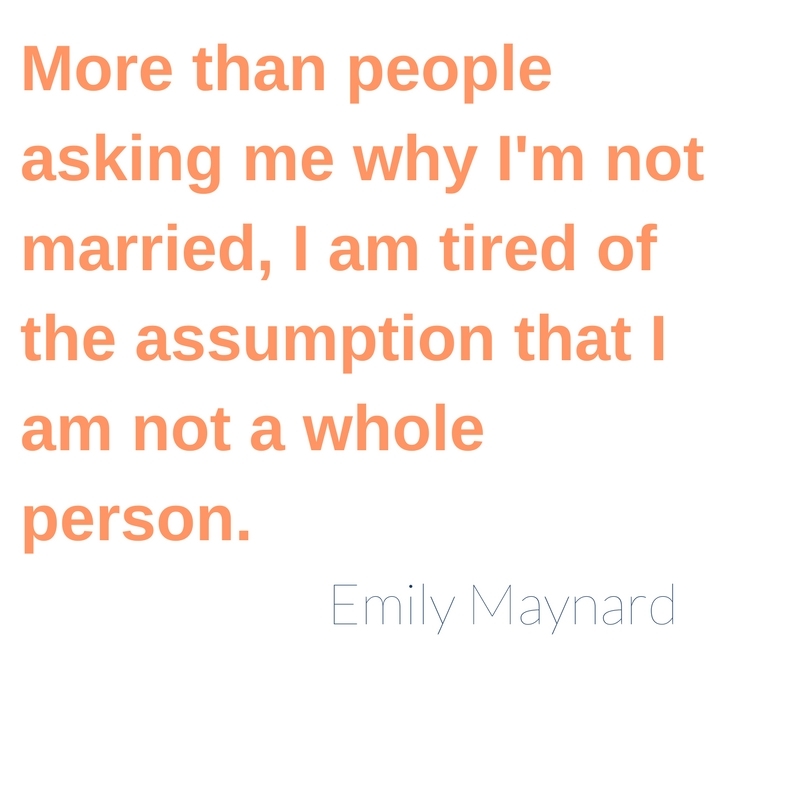 Thankfully, Emily's words found me when I needed them most.
"More than people asking me why I'm not married, I am tired of the assumption that I am not a whole person. I'm tired of people saying, 'Oh, it will happen to you someday, and you will meet your other half and you'll understand.'
This is your life. Stop waiting to live it until things are all under your control. Want, but do not stop wanting for ten thousand other good things besides a good marriage. Dig your strong fingers down deeply into the dirt until they are buried and then twist your wrists gently and lift up your wide handfuls of rich earth. This is your whole life."
Can you relate? Check out Emily's full piece here, and let us know what you think.