Nancy Yuen is one of the many gems you might find roaming around Biola's campus or on the internet changing the world. Professor Yuen is a sociology professor who is passionate about diversity in film. She just published her book, Reel Inequality: Hollywood Actors and Racism, this past December. The book highlights the history of diverse actors in the film industry and the narratives of diverse actors from the industry. When I attended Nancy Yuen's SCORR Conference workshop on under-represented actors in the film industry I was blown away by the amount of insight I gained in the short span of an hour and a half. I just had to ask her to do a Q&A for GRIT, and luckily for us, she agreed.
Q: When was the first time you saw yourself represented in either a TV show or a film?
A: I grew up in Taiwan…it's so funny because Jackie Chan got the honorary best Oscar this year and I remember when I was a kid, seeing him in a drama. That was just normal. Jackie Chan was already like Arnold Schwarzenegger or Ryan Gosling—he was already that guy when I was a little kid. I knew about Jackie Chan in all of his different ways. He was a singer, he was a pop star, he was in dramas—I didn't think of him only as the Kung Fu guy. Because that's not how we think of ourselves, as Asians. So, having that childhood is, to me very, valuable because even though I did grow up here, not seeing myself and still having that tension, I went back to Taiwan every summer to stay with my grandparents. So, I would always be in a country where I was the majority and consumed media where I was the majority—where you could see yourself in all different types of ways.
Q: How did you get into film analysis?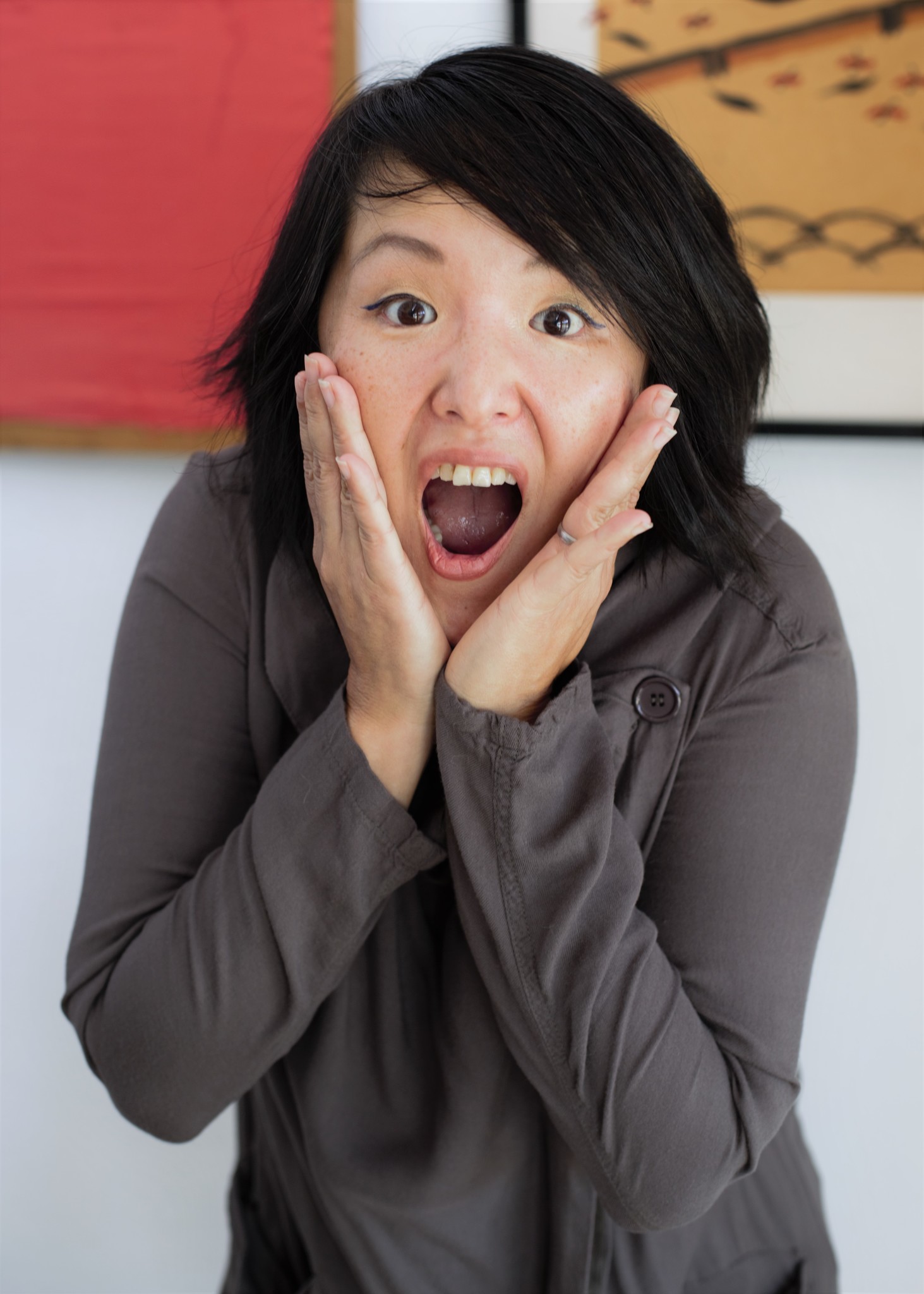 A: So, I was an immigrant as a young child. I didn't have a lot of contact with other "Americans" at the time. So, I just watched TV. That was like my socializing agent. I didn't have Netflix or anything, so it was just whatever was on—Gilligan's Island, followed by wrestling…And I was seeing it as this is what America is.
When I got into college I became an English major. That's when I started to become more interested in discourse. And I saw film as a discourse. I worked for Blockbuster, and I was dating someone who worked for a movie theatre. So, between the two of us we saw everything. I really loved classic film and classic musicals. And it was funny, when I started seeing documentaries on how these classic movies really equate whiteness with perfection and fun and joy. I look back on my experience and I'm like, "Yeah, that's really true!" Because I love those films for their happiness and escapism. And I would subconsciously equate whiteness with that—and think about people of color as always sort of just on the side, or as the villains, or the spoils of the war, as Asian women often were. Once, I started to realize that I became more critical.
When I became a sociologist I wanted to know how Hollywood worked. Secretly, I wanted to know what we can do to make a difference. And so, I became really fascinated with the cultural production side of these images of people of color.
Q: Tell us about your book Reel Inequality.
A: The book is about actors of color in the system of Hollywood. It starts off with a brief history of Hollywood—where people of color have been in Hollywood, both behind the scenes and in front of the scenes—and kind of just painting just how racially homogenous Hollywood really is, drawing upon statistics and history. And then I go into why Hollywood, when it's so "progressive," how does it become this terrible perpetrator of racism and sexism. And so I go into the rationales that they give in order to exclude people. So a lot of it is institutional. It's not just personal biases, although that comes into play. But it's really the institution itself that is made up in a way that makes it really difficult for people of color to even just get into the door. And then I get into the stories of the actors of color. What their experiences are like, being stereotyped…
And there's what they do to survive in Hollywood. So, I talk about the psychological rationales that they provide in order to take a role. Like, I have to survive, I have to get a paycheck, I have people to support…As well as ways to defend themselves from going crazy in terms of spiraling into a deep depression. Because what they face that white actors don't face is that the stereotypes that they play are often the stereotypes that they're combatting in real life. So, one person is told "go back to your country" on screen, but they're being told stuff like that in real life too. So, that's an emotional cost that they're paying.
Q: What's your favorite movie?
A: When I was young I really liked Pretty in Pink. That was before I had racial consciousness. (laughs) I just wanted a girl-centered movie. And I think I related to her because she was disadvantaged. She had a single father, and I had a single father for part of my life. So, I related to that—I was really drawn to her independence and creativity.
Recently a favorite of mine has been Moonlight. I think I tweeted about it, that it's the best movie I've seen in a decade, at least. I really related to the protagonist. Even though we came from different backgrounds, a different gender, a different sexuality. I'm really drawn to coming-of-age stuff and young people grappling with their identities. And though I'm not really in that stage in life, my teenage years were pretty tumultuous, and I think that a lot of my issues go back to that time. I always joke that I love every teen movie that ends in a prom. There's just something about the angst that young women feel in high school about how to find self-worth and identity—I really relate to that. And Moonlight really did that for me. I think that now that I'm more aware of racial consciousness and identity issues, I felt his struggle with trying to understand that as a child, understanding it as a teen and then repressing it because you're not able to express it fully in the context that you're in.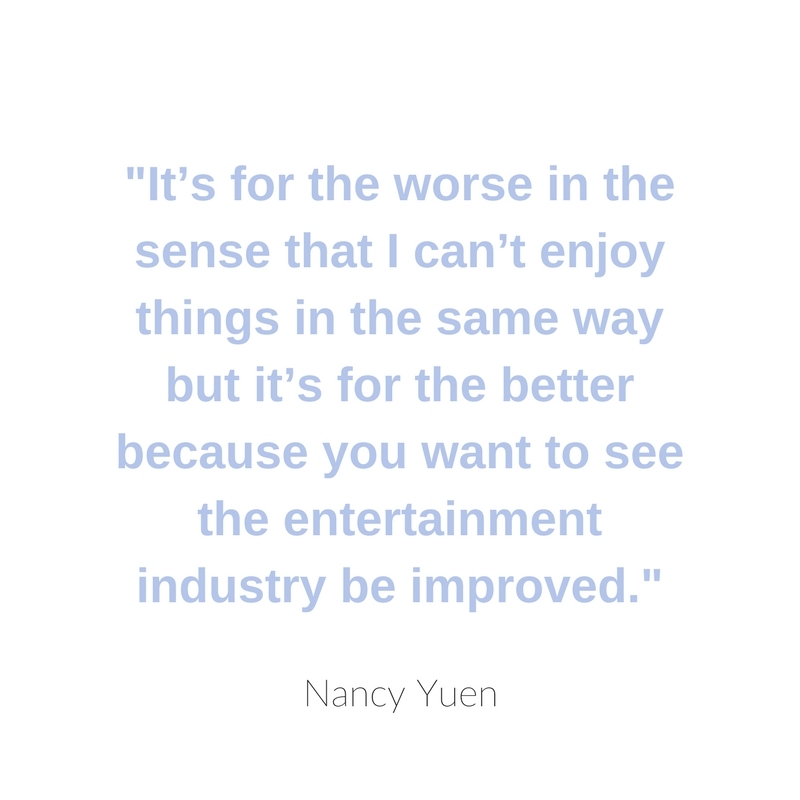 Q: Did that "racial consciousness" change the way you watch movies for better or worse?
A: Well, I guess it depends on how you define "better" or "worse." In terms of worse, the enjoyment of it has changed. Like, when I read Hunger Games I saw the protagonist as almost Asian, or even a Latina/Asian/brown girl in the future, racially mixed—because that's how she was described in the book. She was olive-skinned, and had gray eyes, and black hair. But that wasn't how she was portrayed in the movie. So, yeah it really takes away from the enjoyment of films when you have your critical lens on. Once you've kind of been awakened to that critical lens it's hard to kind of dial it back when you're watching stuff. I just saw Beauty and the Beast. And although there were two women of color in the film, they were a drawer and a feather duster the entire time. I watched it with my daughters and I had to say at the end, "You know it would be good to find a relationship where they don't imprison you and there's no violence…" I just didn't want them to think that this is how relationships are supposed to go. Whereas when I watch the animated Beauty and the Beast I don't think I had those thoughts at all as a young person.
It's for the worse in the sense that I can't enjoy things in the same way but it's for the better because you want to see the entertainment industry be improved.
Q: What encouragements would you give to young writers who want to help change the industry?
A: In my book I also list programs and organizations that provide opportunities for artists of color. A lot of the major networks have that. I just went to the CBS diversity showcase—it's not just for actors but for writers as well. They don't advertise it as such, but they are diversity showcases, where they're specifically looking for underrepresented groups to give them opportunities. And the people who go to these showcases are agents, casting directors and such. Not that these are guarantees by any means, but there are opportunities.

You can buy Professor Yuen's book, Reel Inequality on Amazon. I also highly recommend following her on Twitter @nancywyuen for some quality tweets.