Here's a summer reading suggestion. Take Andrew Peterson's Wingfeather Saga for a spin. It's a stirring fantasy epic that is sure to delight both young and old in your home just as it has in ours.
Though Peterson's saga is in a similar mold as those of Lewis and Tolkien, his authorial "voice" is unique and enjoyably distinctive. His characters are vivid and memorable and the narrative of the protagonists' (Janner, Tink, Leeli, and family) struggle for survival against the evil forces unleashed by Gnag the Nameless is extremely compelling. All three of the books so far (the fourth and final volume in the series is presently being written) have been very hard to put down. We're holding our breath in anticipation of the finale.
So, if you like tales of good v. evil that include: edge of your seat escapes, back-to-the-wall fights for survival, youngsters coming of age, stunning plot twists, mysteries encountered and uncovered, redemption stories, beautiful providential displays, fascinating otherworldly creatures, lots of hearty comic relief, and even a delightfully crusty old peg-leg grandfather who speaks with a Scottish accent (at least he speaks with a Scottish accent when I do the read aloud!) . . . . And if you really like those kinds of tales when they come with the added bonus of being able to share them together with your whole family, then this is the series for you.
The first three volumes in the series are:
On the Edge of the Dark Sea of Darkness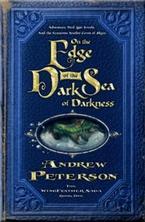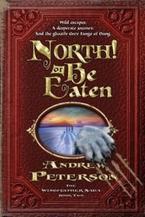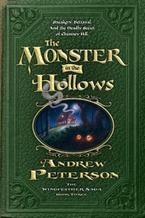 This most recent volume was the source of inspiration for some original artwork by our 7-year-old daughter. Here is her drawing of Kalmar. To get the significance, you'll just have to start reading . . . .