The 4th annual Biola Startup Competition has moved into its final round, with six teams competing for $27,500 in cash prizes.
Each team has now been matched with a coach (business executive), and they are preparing their 15-page business plan and pitch.
Business plans are due February 25th, and the Final Presentations (Pitch) and Awards Ceremony (before a panel of judges) will be held on Friday, March 15th, 8AM - 2PM, Moats Auditorium in the Crowell School of Business. All are welcome to attend. Lunch to be provided by sponsor Chick-fil-A, La Habra Marketplace.
The first place team will receive $15,000 and a $10,000 pro-bono legal package provided by sponsor Brown & Streza. The 2nd and 3rd place teams will receive $7,500 and $5,000 respectively.

The finalist teams will also all participate in these three mandatory workshops:
Writing a Business Plan, taught by Professors Laureen Mgrdichian and Robert Harp
Preparing Financials, taught by Steve Meilicke, Chief Financial Officer, Wedgewood (Biola Alum)
Making the Pitch, taught by R. Grant Van Cleve, CEO, Buy It Installed, Inc., President OC, Tech Coast Angels OC.
Teams will also be encouraged to attend the Distinguished Speaker Series March 11 event featuring Russell Bjorkman, Investor and Advisor, Sovereign's Capital (6–7:30 p.m., Moats Auditorium).
Congratulations to Chaotic Peace, Glorious Gainz Fitness, Kintsugi, Sunny/75, ParaBrands and Titanium (teams, business ideas, team members and coaches are listed below).
The Biola Startup Competition, hosted by Crowell School of Business, is a faith-based business competition designed to help Biola students and alumni launch innovative, kingdom-minded businesses and nonprofits that have the potential to significantly impact the world for Christ. The competition is generously funded by friends of Biola and the Crowell School of Business — a direct investment in Christ centered young innovators. To make a gift, please contact Robert.Harp@biola.edu.
The mission of Biola University is biblically centered education, scholarship and service — equipping men and women in mind and character to impact the world for the Lord Jesus Christ.
The Crowell School of Business is aligned with this mission, teaching business as ministry and developing innovators with integrity.

__________________________________________________________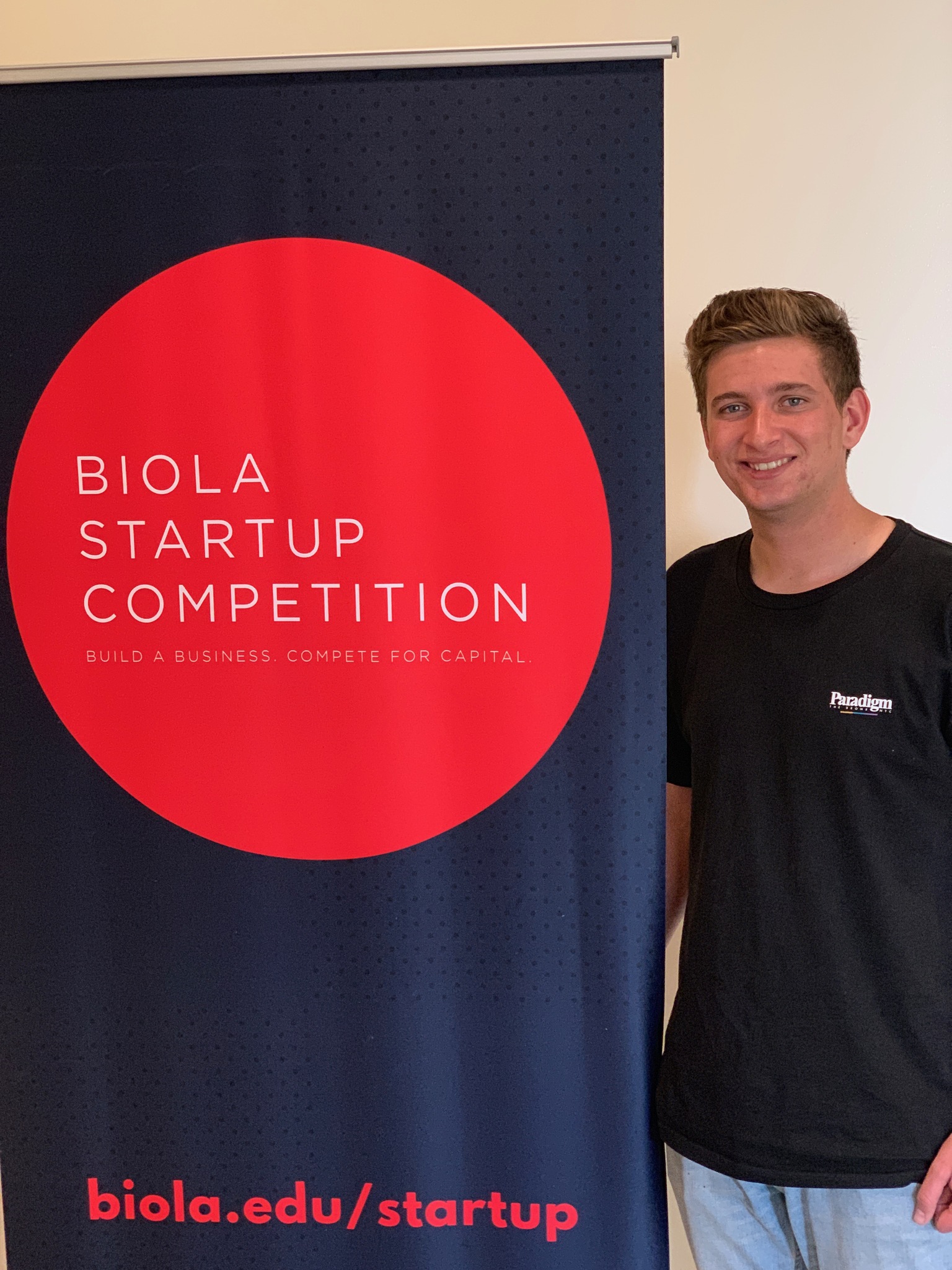 Chaotic Peace

Business Idea

Chaotic Peace is a non-profit organization specializing in providing resources for equipping, training, and sending students to normalize conversations and break the stigmas associated with mental health. Students on their own campuses will impact the generation that has the highest need for mental health awareness thus far. Chaotic Peace works with students and school administration to establish a network of campus clubs and social groups enabling conversations and support between the students. Chaotic Peace most importantly connects students with professional counselors and educational tools and resources.

Team Members
Zachariah Anderson, Business Analytics
Tyler Cole, Marketing Management, Design
Amaris Salas, Marketing Management

Coach: Anton Yergat

__________________________________________________________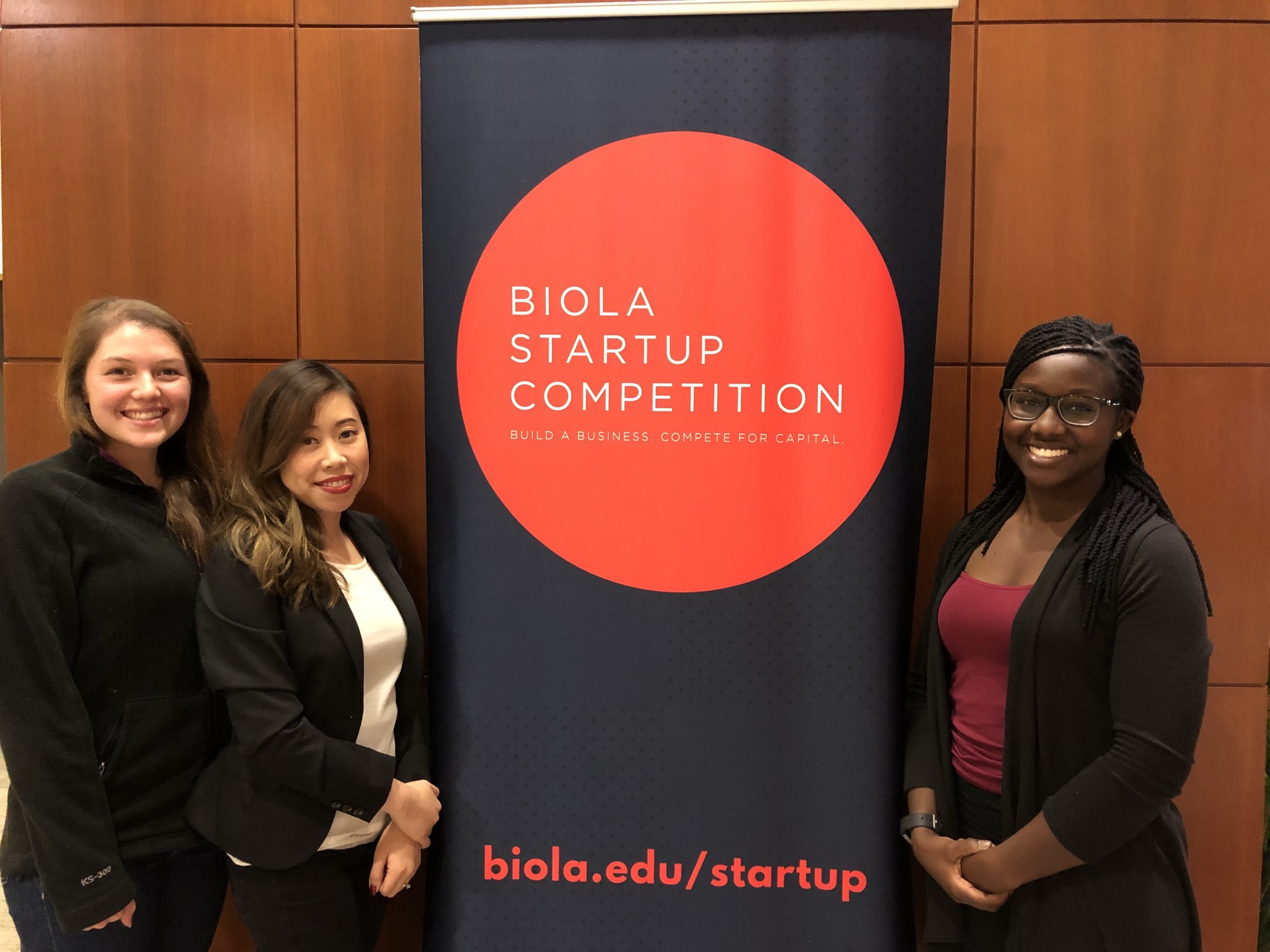 Glorious Gainz Fitness

Business Idea

One of the most common methods women pursue to help solve their body image issues is through exercise. We want to meet women where they are and help them experience truth, hope, healing, and ultimately salvation with Jesus. Glorious Gainz Fitness (GGF) supports women in understanding their God-given worth and true identity through a Christ-centered approach to fitness.

Team Members
Tulibona Namulemo, MBA student
Teresa Tran, MBA student
Rebecca Collins, International Business

Coach: Bob Zalk

__________________________________________________________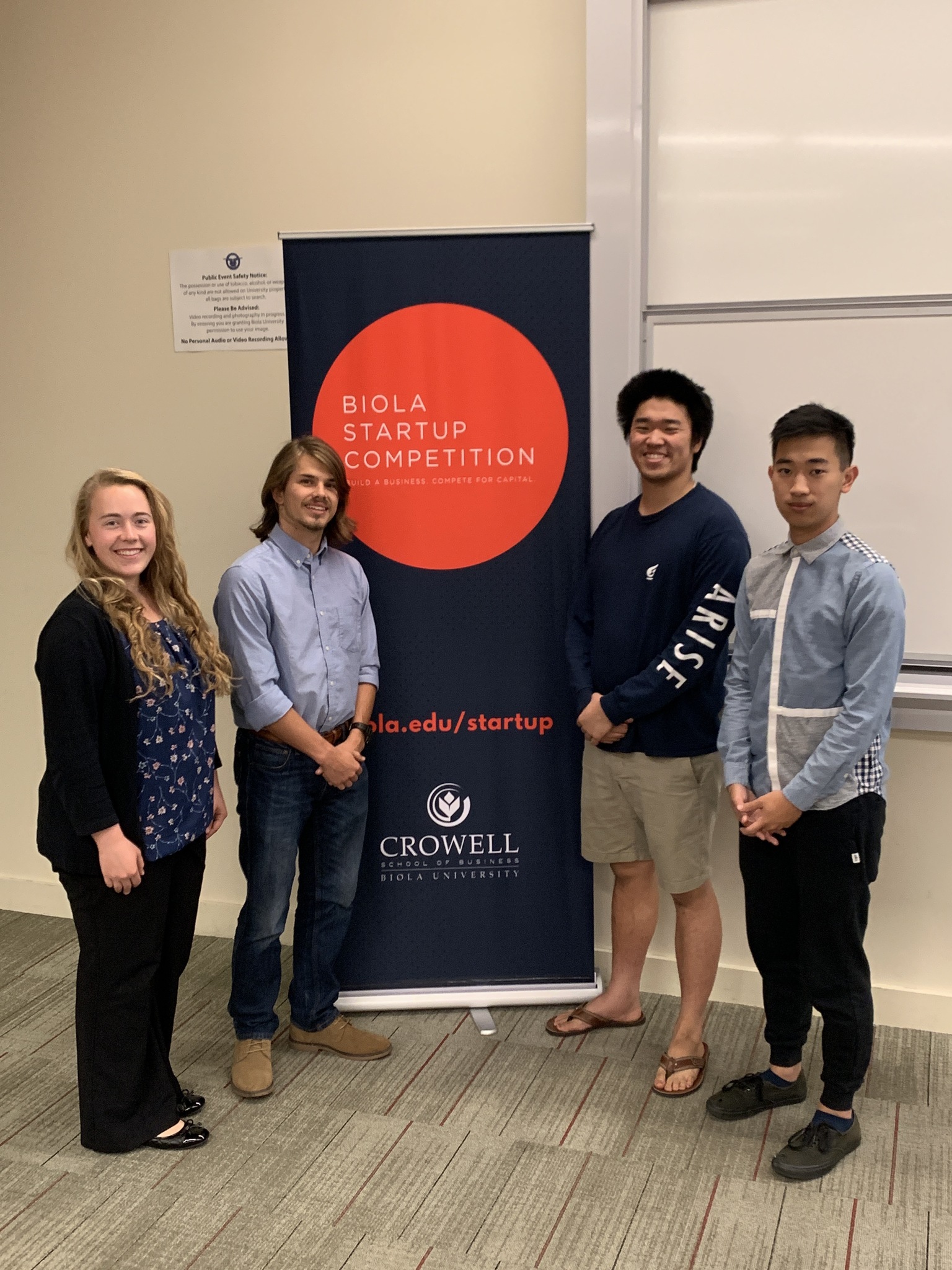 Kintsugi

Business Idea

Kintsugi's vision is to create a sustainable environment that recognizes and restores the identity in Christ of people transitioning out of homelessness. We aim to start a for-profit bike shop employing individuals who have experienced homelessness to refurbish bikes and sell them to millennials in Long Beach. Our model begins with our employees. We are partnering with local non-profits like Christian Outreach in Action to recommend candidates in the process of transitioning out of homelessness and to whom the restorative and stable community of Kintsugi would benefit. Then from our employees comes our product. Our technicians will take old bikes and strip them down to their core making sure all of the basic components are in good condition. Then they will repaint them with a style distinctive to Kintsugi which reflects the beauty of restored imperfection. In putting everything together we will be left with a beautifully restored bike as our final product. We will begin by selling these to millennials in pop-up shops around Long Beach before we establish a permanent location for both employees and customers.

Team Members
Caleb Strauss, Business Marketing
Daniel Shen, Business Marketing
Farrah Hasen, Marketing Management
Andy Pak, Accounting

Coach: Barry Watkins

__________________________________________________________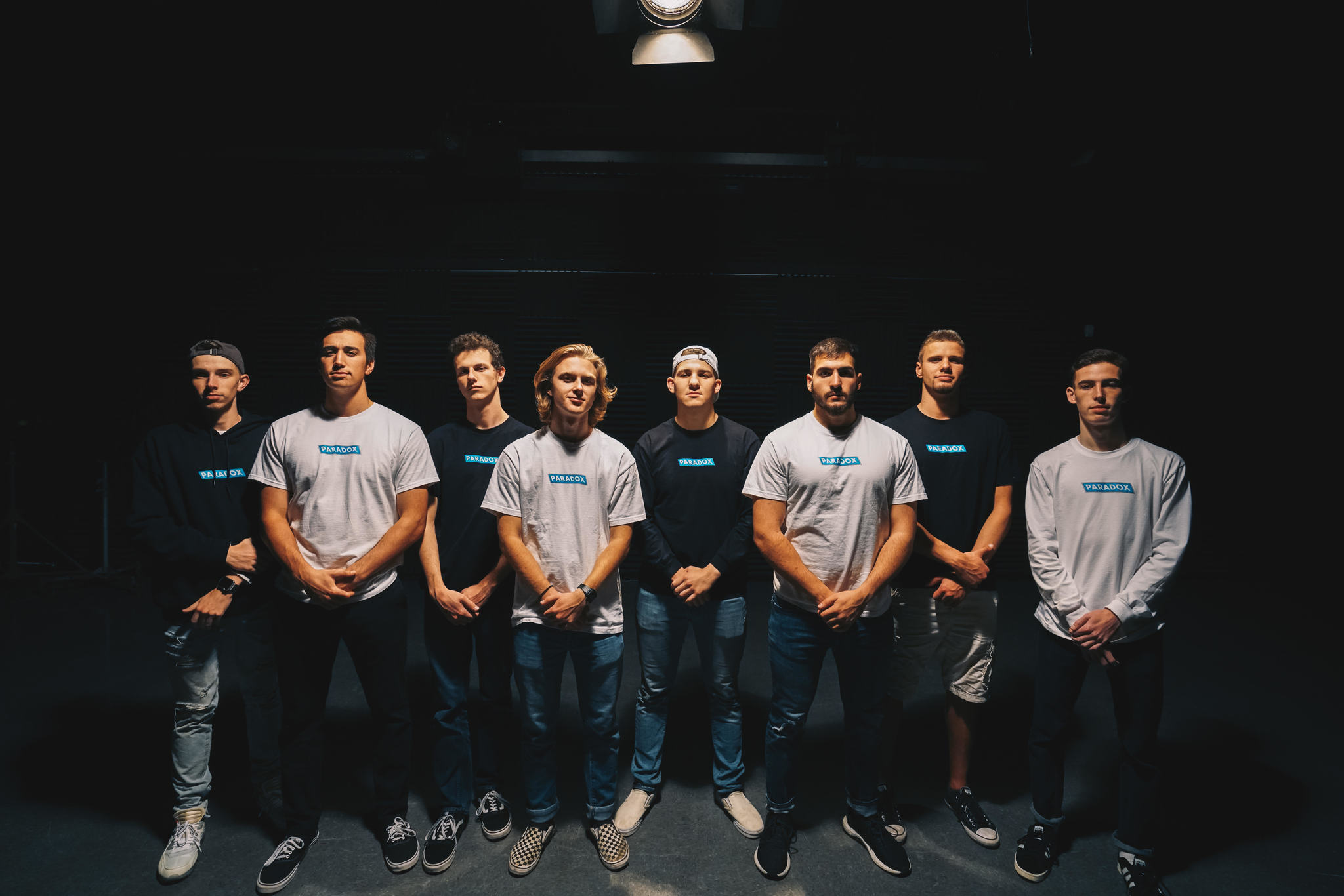 ParaBrands

Business Idea

At its core, ParaBrands aims to influence the fashion world for Christ with thought-provoking designs. Fashion is an integral part of today's culture. Clothing companies often use phrases, slogans, and subliminal messages to influence people into buying their product or boosting their own social image through the status of a brand. Out of all the major clothing brands that exist, very few choose to encourage deeper thought and meaningful messages. The messages that are promoted in today's fashion industry are vanity driven, and ParaBrands aims to innovate man's vanity towards God's glory. We see an opportunity to distinguish ourselves by creating clothing that is aesthetically appealing and pushes wearers towards deeper thought.

We have a variety of different lines within the brand that will help to expand our customer base. First, Paradox aims to target the more high-fashion, "hype" centered community. This line of products covers a large portion of the potential customer base, especially in LA. This will be the first line that we'll be releasing, due to the huge market potential that this covers. We'll also be launching Paradice, which targets the LA surf and skate community. This line will be launched once we've gained our footing as a brand. Finally, Paradime aims to target the higher fashion community with a designer-type feel. This line will be launched much later down the line when ParaBrands is a much more established brand. These lines allow ParaBrands to have a very wide customer base.

Team Members
Nicholas Rumer, Bachelor of Science in Business Administration major
Victor Miller, Cinematic Arts
Sam Karabashian, Business Analytics
Quinn Gorham, Journalism
Jackson Collins, Business Administration
Chandler Gorham, Financial Planning
Jack Nicholas, Business Finance
Clayton Owens, Business Marketing

Coach: Sarah Tse

__________________________________________________________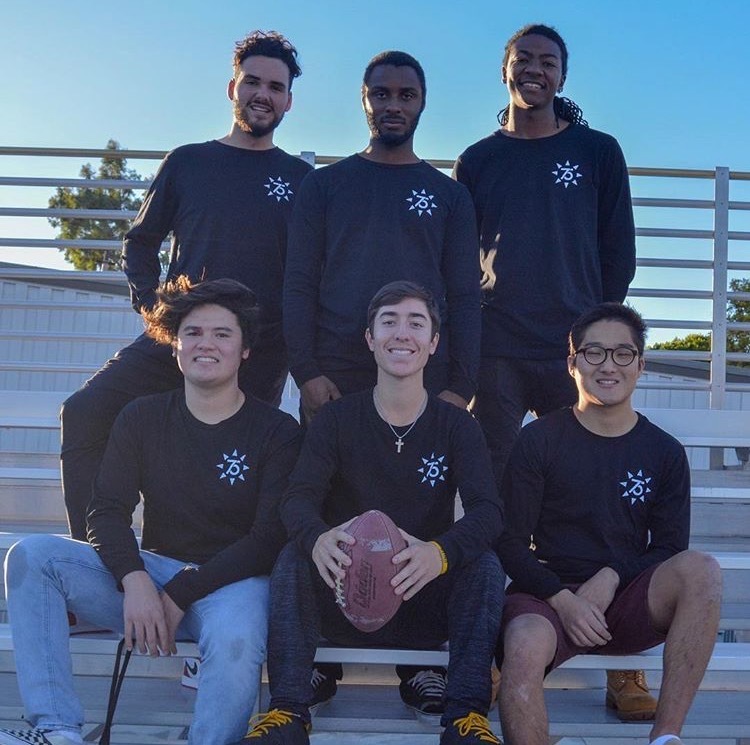 Sunny/75

Business Idea

Sunny/75 is not a clothing company, but a brand that strives to bring LA sports fans closer to their teams, by offering personalized, affordable merchandise they can utilize to rep their teams. Our customers are the fans of LA sports teams in the city of Los Angeles, and even those that live away from SoCal. They love LA teams and long for merchandise that signifies more personalized nicknames and titles given to their teams at a good price. This is something that no one else has offered them before, making it new and unique. From the proceeds and support of the fans, we hope to use a percentage of each sale to fund our nonprofit.

The goal of the Sunny/75 non-profit is to create a safe, stimulating and morally wholesome environment in which displaced youth plagued by the homeless epidemic, can participate in sports and other activities. From this, they can escape the negative environments, and enter into an environment in which they can build strong morals, sportsmanship, and teamwork. We hope to keep these kids involved from elementary school to college, providing them with mentorships, peer building, and eventually scholarships all along the way. By providing a safe environment for kids to grow, express themselves, and cope with their situations, we hope to help them escape poverty and provide them with the necessary equipment and chance to be a part of something that is truly life-changing. We seek "to be doers, not sayers," as it says in Proverbs 27:17 "Iron sharpens iron, as another man sharpens another." That is what we hope to do for the youth of our community.

Team Members
Dominic Ariondo, Business Administration
Avery McCoy, Biological & Life Sciences
Austin Bishop, 
Accounting

Kyle McAbee, Accounting

Noah Archer, Studio Arts
Emmanuel Crawford, Business Administration
Alex Hart, USC Marshall Business School

Coach: John Russell

__________________________________________________________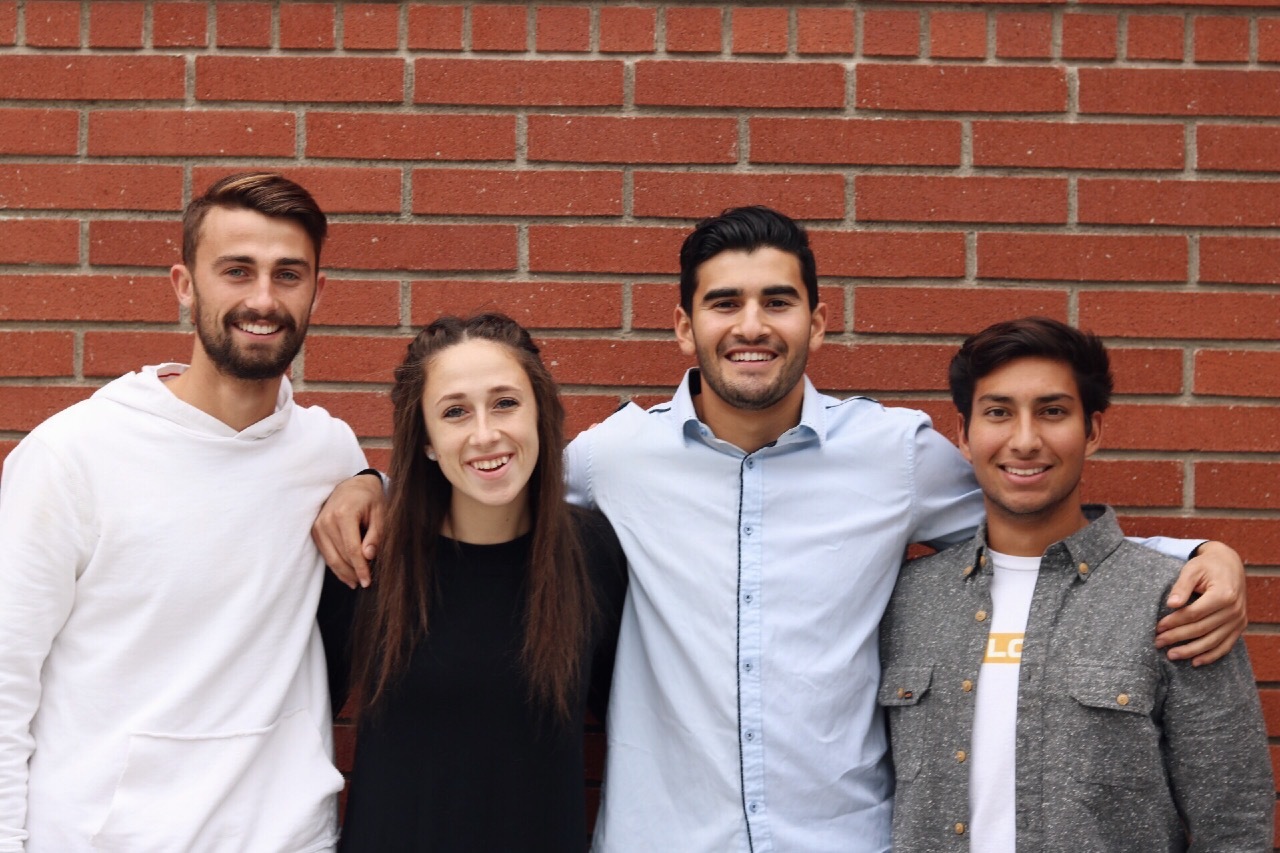 Titanium

Business Idea

Titanium is taking advantage of the booming Athleisure wear market to make a difference in the world. We are tackling the waste epidemic by producing fashionable, performance-enhancing activewear made from 100% recycled plastic. Our company will be the first activewear company producing all its gear from recycling plastic bottles that litter God's world. Athleisure wear or active wear is casual, comfortable clothing designed to be suitable for both exercise and everyday wear.

Team Members
Leo Thompson, International Business

Henry Reeves, Business with a minor in Biology
Paula-Marie Labate, Business Marketing and Management
Alejandro Pelayo, Kinesiology

Coach: Mark Strom