On February 1, the Biola Conservatory hosted renowned pianist and current artist-in-residence Menahem Pressler for a masterclass with junior piano performance majors Kate Bode and Justin Syas and sophomore piano performance major Muli Yu.
The Director of the Conservatory of Music, George Boespflug, remarked on the importance of students attending masterclasses.
"For students who are attending Biola to further develop their own musical skills, masterclasses are priceless opportunities to learn from seasoned and successful professionals in the field," said Boespflug.
Menahem Pressler was born in Germany in 1923, then fled Nazi Germany and immigrated to Israel in 1939. His recognition as a world-class artist began after he received the first place prize at the Debussy International Piano Competition in San Francisco in 1946. Since then, Pressler has received six Grammy nominations, four honorary doctorates, lifetime achievement awards presented by France, Germany, and Israel, in addition to making more than 80 recordings.
Named as a "master pedagogue," Pressler has taught students both at the Indiana University Jacobs School of Music where he is a faculty member, as well as internationally. His former students have attended prestigious schools around the world and have become highly respected and influential artists in their field. Pressler was presented with the Music Teachers National Association Achievement Award and the Yehudi Menuhin Prize in Spain in 2012 for his dedication to teaching and amazing talent. Most recently, he was awarded the Honorary Doctor of Music degree from the Manhattan School of Music.
Master teachers have cultivated both an understanding of their specific instruments and music in general throughout their lives making their comments incredibly valuable.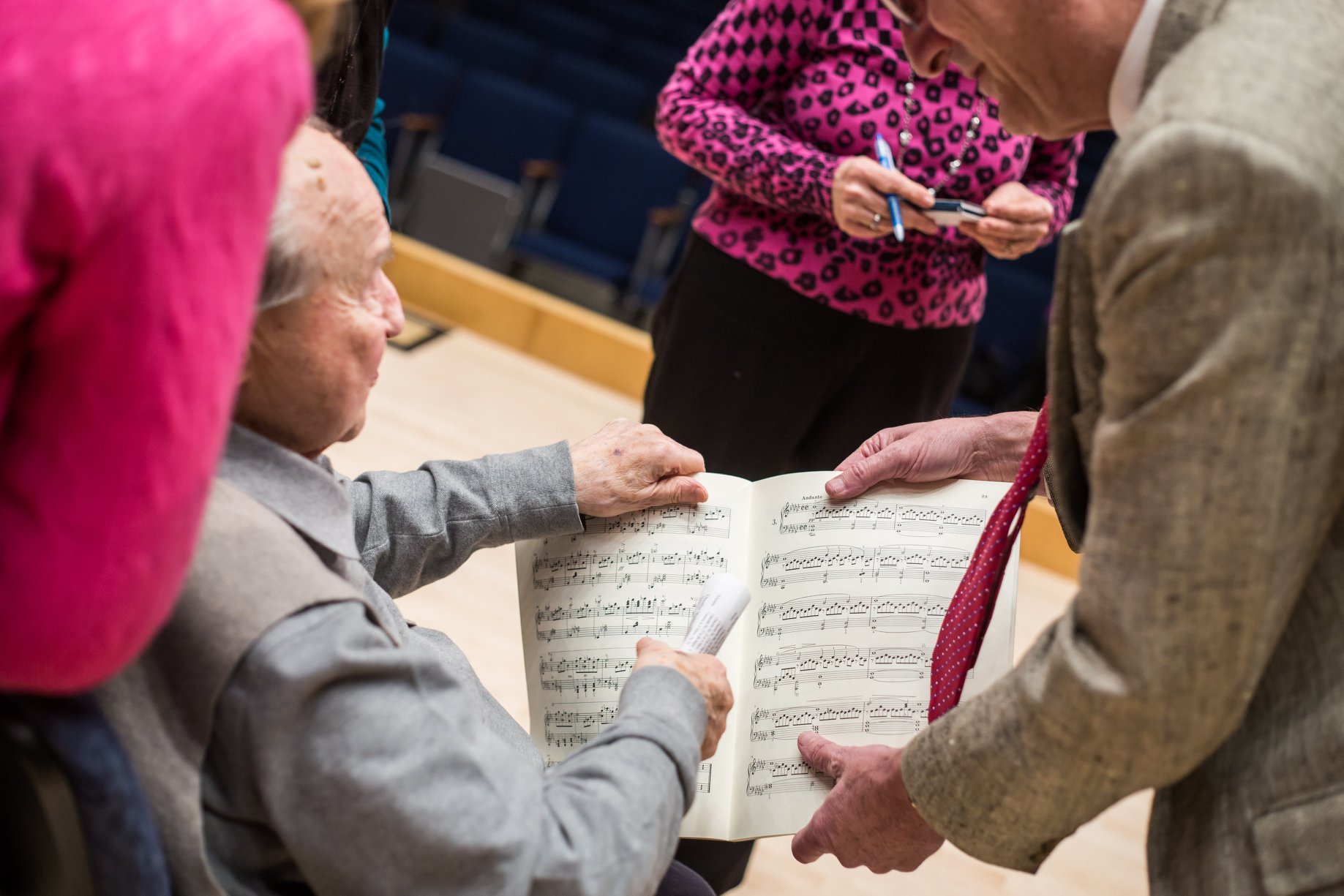 Masterclass performer Yu, found Pressler's mindset particularly inspiring.
"I feel like Mr. Pressler's pure love for music and the way he just performs and spoke about it is so inspiring — he truly only has the intention to share the beauty of each piece he plays and to touch hearts," said Yu. "Growing up, I always kind of wondered how to have the right mindset as a performer — it can be so easy sometimes to get caught up in the feeling of playing in front of people and to get kind of 'showy'— but Mr. Pressler really showed that all we need is to find that beautiful thing in music that nourishes your soul, and just use that to share the music with others."
As one of the masterclass performers, Bode appreciated Pressler's teaching style.
"I loved Mr. Pressler's teaching style," reflected Bode. "He taught me using non-verbal instructions… He would sing a phrase and then encourage me to play the way he sang. This was so great because I could see the reasonings behind his instructions and I had the sound I wanted to create already in my ear."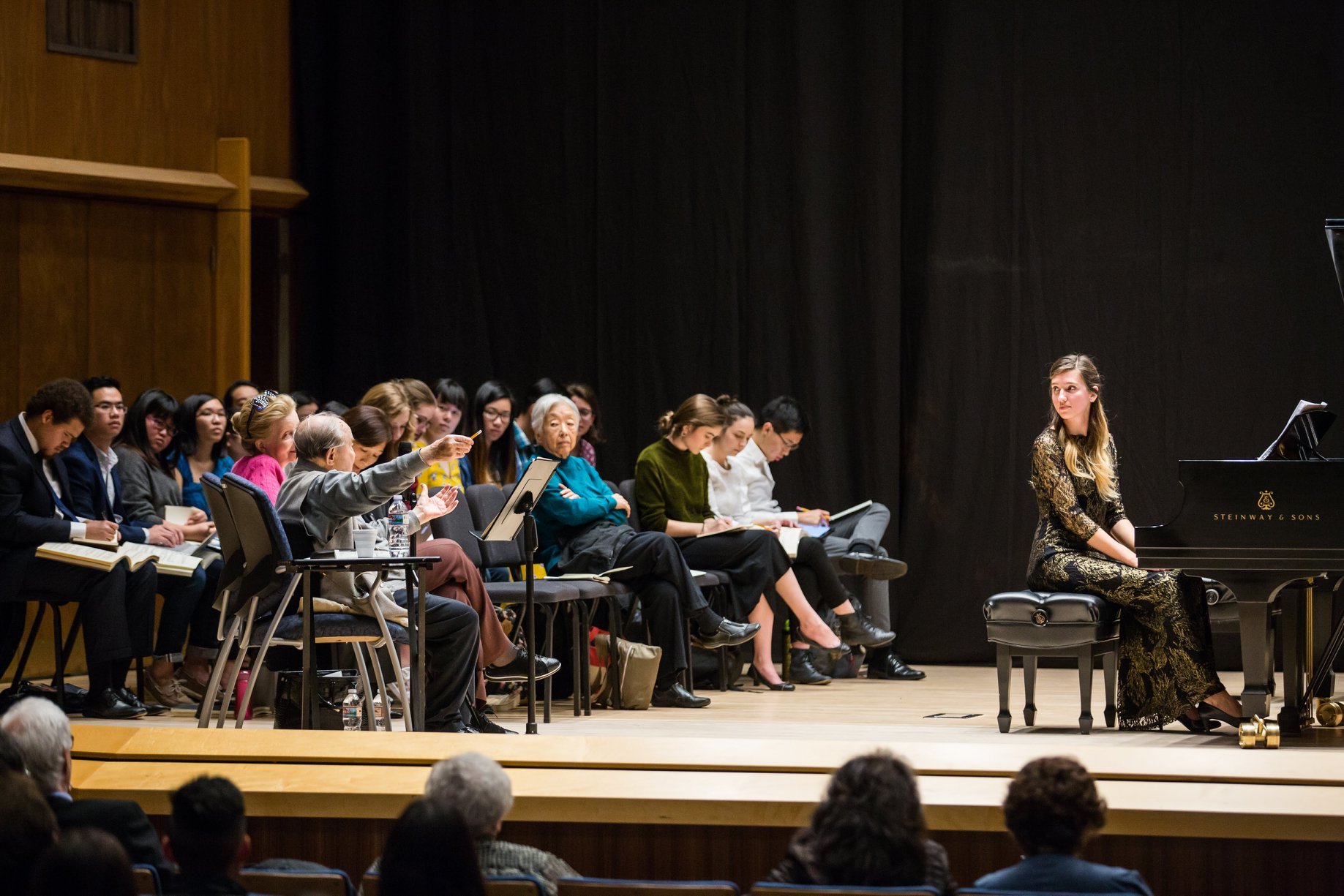 Yu loved the opportunity to learn from Pressler.
"The opportunity to take private lessons each week from one professor is so amazing," said Yu. "I like that all these different teachers that come and give masterclasses always focus on different things, so we're always growing musically somehow."
Masterclasses provides a distinct benefit to students from the Conservatory.
"Hosting Dr. Menahem Pressler for this masterclass was an honor. It was a wonderful afternoon of music, growth and wisdom." said Boespflug.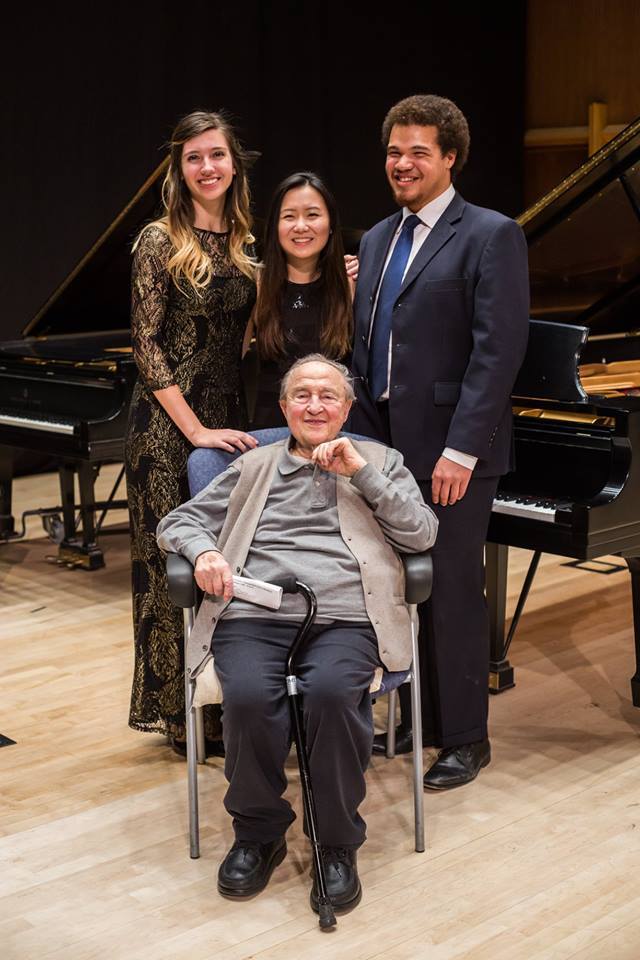 For more information about the piano performance major visit the Conservatory's website.