Investing in the next generation of businessmen and women, Associate Professor of Management Jake Aguas started his research to help people understand and develop generational intelligence. Aguas's new book Generation Z and the COVID-19 Crisis, co-written with Biola alumna, Madeline Prater ('21), takes a look at the pandemic's impact on Generation Z and encourages generational intelligence across all generations to under the influential forces that continue to shape the emerging generation.
"I've always loved the idea of leadership," Aguas exclaims, "I really want to help the next generation discover their gifts and purpose in life, and then pursue it."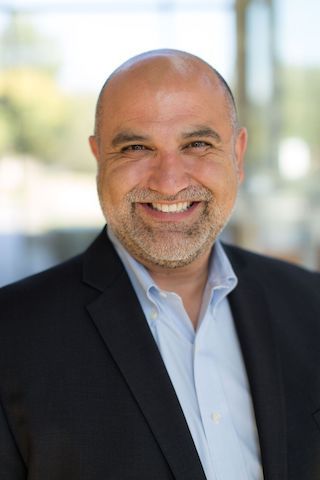 With over three decades of experience in providing innovative leadership in financial services, market research and entertainment industries, Aguas continues to pursue research that will improve connection between individuals in the workplace. Likewise, Prater contributed a lifetime's worth of essential, firsthand experiences of how the global crisis was affecting her own generation's daily life. Combining their experience, the two authors promoted a concept of generational intelligence, which is the awareness of oneself and how to socially connect with other generations.
While Aguas has written for various publications and professional journals, his newest book dives deeper into research on how each age group is shaped by and sees the world. Initially, the newest book began as an academic textbook for an audience in the area of organizational behavior, human resource management and management fundamentals. It has gradually been picked up by numerous universities and organizations that are using it as a teaching and development tool for employees and students.
"This book is for everyone [because] we all relate to generations one way or another," said Aguas. "Overall, the goal of this book is to help all generations understand, appreciate and leverage the unique needs and values Gen-Z has in order to help organizations grow."
During the time they spent researching together throughout the pandemic, the authors' found themselves in a new world of changing information related to Gen Z behaviors and expectations.
"The fluidity of COVID-19 posed a consistent challenge in adjusting our writing as more information came in. [We had to] make sure what we had written before was still consistent and relevant," said Aguas.
Since the book's release last year, Aguas and Prater's research has become a foundational basis for understanding Generation Z. Furthermore, Aguas is in the final stages of his Ph.D., writing his dissertation on contemporary perspectives of leadership from the lens of Gen Z and Prater is pursuing entrepreneurial endeavors. As the pandemic has subsided and studies continue, Aguas believes the next level of research will be understanding how to best support Generation Z from a mental wellness perspective.
Find Generation Z and the COVID-19 Crisis, at Barnes & Nobles or on Amazon today. Check out Aguas previous book, Megatrends: The Transformative Forces Reshaping the United States online, too.
Written by Noelle Courselle, public relations intern. For more information or interview opportunities with Professor Jake Aguas or alumna Madeleine Prater, please email media.relations@biola.edu.