What are the best methods for integrating faith in the classroom today? A new book written and edited by seven Biola University School of Education faculty members addresses this question and more. The book, Biblical Integration Models for Education, released last month aims to support educators in both private and public sectors.

"Teachers often come to their work unsure of how to apply their faith and how they should live holistically as Christians in the workplace. Our book provides teachers in public, private, mission or homeschool settings with fourteen practical models," said professor of education and co-editor of the book, Dr. Lorelei Coddington. "... Models in each section provide support for teachers to think biblically as they consider the foundations of teaching, relationships with others and daily teaching of curriculum."

In a collaborative effort, Dean of Biola's School of Education, Dr. June Hetzel, and School of Education professors Dr. Lorelei Coddington, Dr. Nicholas Block, Dr. Dennis Eastman, Dr. Timothy Stranske, Dr. Luciano Cid and Dr. Jenna Canillas provide insight on integrative concepts in the classroom. The book addresses how to integrate faith in a variety of educational settings by providing accessible tools and integrative models for educators to replicate.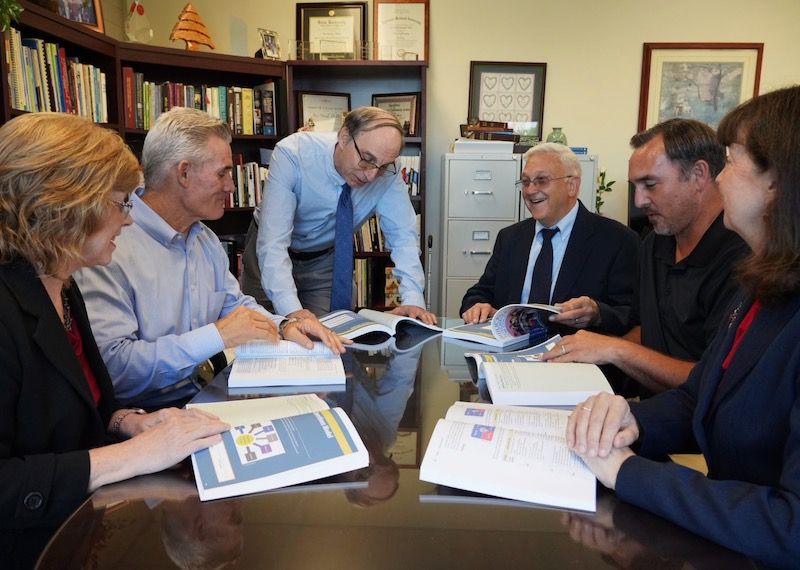 The formation of this project began in the Summer of 2018, when Hetzel assembled a group of faculty members to discuss and develop new integration models for classrooms. The fruit of this discussion group was ultimately the release of Biblical Integration Models for Education. Those who purchase the book also receive access to video content summarizing each integrative method proposed. This content was filmed and edited by Biola student Samuel Vandegrift. Additionally, these principles have been presented by Biola's School of Education faculty in workshops through "Christian Educators," an organization created to protect and support Christian teachers in public schools.

The authors propose many integrative approaches for effective integration including the "creative arts model" and the "story model." The second implements the use of story through fiction, historical-fiction or biography as a means to share biblical truth either explicitly or implicitly. In this model, the story chosen should carry biblical concepts, ideas or themes. Questions are then posed to the classroom, based on the story. These questions can be framed to cause the student to consider themselves, the world and their held values and beliefs. This teaches the student to think and question critically and to consider alternative perspectives by planting seeds of biblical truth.

"As Christian educators, the paradigm shift we aim to impact with this text is for teachers of all grades and ages to view their work through an integrative lens as an extension of their Christian faith, rather than considering faith and work separately," said Coddington.

Teachers are uniquely positioned to impact younger generations for the Glory of God, using prayer, relationships and curriculum to change lives, Coddington noted. The models presented in the book are created to be both formative for the students, and by extension formative for the teachers who are implementing these biblical models.

When asked to describe the greatest hope for Biblical Integration Models for Education, Coddington expressed her desire for an advance of the Kingdom of God inside classrooms worldwide.
Learn more about Biola School of Education or order Biblical Integration Models for Education for purchase on Kendall Hunt.
Written and photographed by Abigail Goosen, strategic communications assistant. For more information, contact Media Relations at media.relations@biola.edu.