Two groups of Biola University engineering students were announced as winners of the 2022 make:able Challenge in recognition for their creative prototypes that improve the daily life of those with physical challenges. Hosted by PrintLab and Autodesk, make:able is an international challenge where students design an assistive device for someone in need utilizing 3D printing technology.
In Spring 2022, students enrolled in Biola's Introduction to Engineering course worked in teams to document their design journeys and create videos explaining their work process in building the devices that they entered into the competition. Outgoing program chair of physics and engineering Stanley Ng supervised the students all the way from concept to creation.
"The make:able challenge was an excellent framework for students to apply their learning," said Ng. "Including their design iterations, students were required to engage with developing emotional empathy as part of their engineering design process. This was an excellent integrative opportunity in two ways: to serve those with a unique disability and to design that allows others to flourish."
Engineering physics majors Jonathan Diaz and Jackson Sumwalt with applied physics major Michael Kamadinata won in the "Best Use of 3D Printing" in the over 18 category for their pill dispenser design inspired by Sumwalt's grandfather.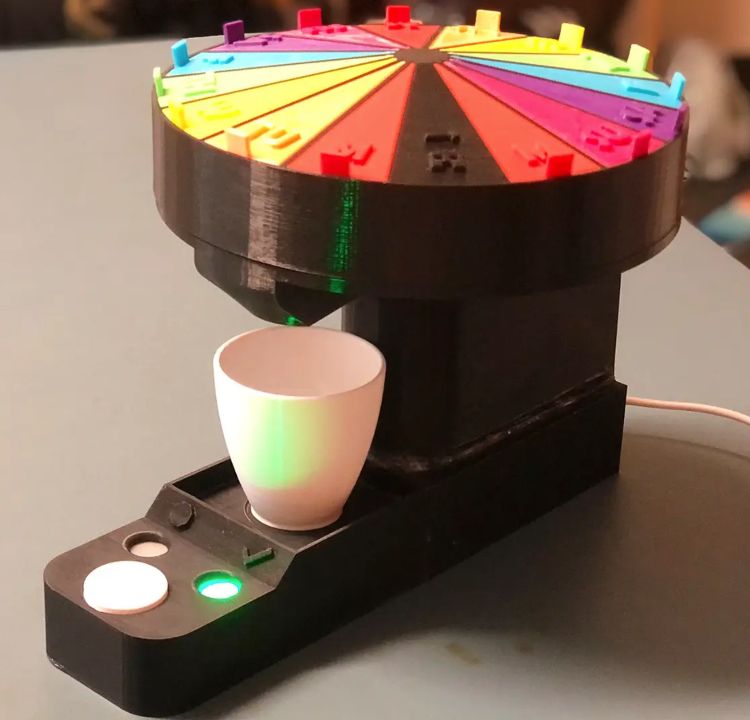 "[My grandpa] has a problem with his hands where they shake a lot," Sumwalt said. "Every week someone would go help him sort his pills. It got me thinking about a way to just have days of pills ready for my grandpa's use. That's what started our group onto the journey of building the pill dispenser."
When Sumwalt's team found out they won their category, they couldn't believe it.
"When we heard we won we were just amazed and excited that we could go through the whole process of having an idea, designing it, and making it come to life," Sumwalt said. "The two other people in my group, Michael and John, were just such great people to work with. They made the project fun, and it's just been overall an awesome experience."
Another team from Ng's class won in "Best Showcase of Iterative Design" in the over age 18 category. Engineering physics students Hannah Ahn, Noah Carothers, Brock Harris and Sarah Wattimena designed an assistive jar opener for Carothers' brother, who was born with non-opposable thumbs.
While the students' projects were originally a class assignment, the final product was far more impactful.
"Every student took a risk and submitted their work for external evaluation and feedback," said Ng. "Their work was presented before industry professionals, which was an excellent opportunity to understand the rigor and demand of the growing engineering field. The make:able challenge and a Biola experience provide a well-rounded educational experience that prepares students for post-graduate success."
Each team was awarded a $500 gift card for their design from competition sponsor Autodesk.
Learn more about Biola University's School of Science, Technology, and Health and Engineering Physics programs.
Written by Madeline Topete, Media Relations Assistant. For more information, please contact media.relations@biola.edu.