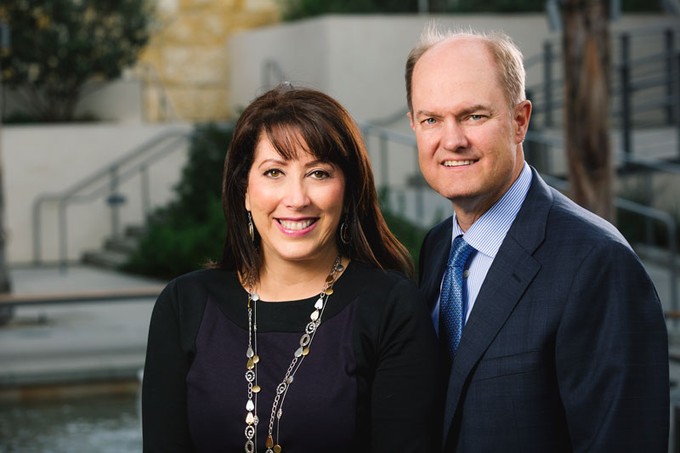 John and Claudia Kalmikov are a rarity for Biola parents: both are also Biola students.
The donors and current campaign cabinet members are parents of a senior business major, but as of last year they are also enrolled students in Biola's M.A. in Christian apologetics program. After building a successful real estate investment business over the last 30 years, the couple says they're now looking for significance rather than success.
"I chose to pursue [the M.A. in apologetics] because I wanted to be able to talk to skeptics confidently, knowing that what I was saying wasn't just my opinion, but was backed up by Scripture and research," said Claudia, a member of Biola's Ruby Women giving society.
For the Kalmikovs, supporting Biola financially is a no-brainer. They see the school as a great investment, a ministry that trains up and sends out people to reach the world for Christ. They've seen Biola catalyze "phenomenal change" in the lives of their sons (one current student and one alumnus) and now they're seeing growth in their own lives.

"We are learning and growing so much more than we ever dreamed of," said John. What the Kalmikovs are learning in the apologetics program, and what their sons have learned at Biola, is how to courageously stand by convictions even when the cultural sands shift. "It's having the courage through the cultural pressure to stand by biblical truth," John said. "To me, the 'voice of courage' means the voice of the gospel and it's sticking to the biblical truths."