B.A. in Intercultural Studies
Cook School of Intercultural Studies

Overview
In today's globalized and hyper-interconnected world, the ability to understand and navigate cultural differences is an increasingly coveted skill by employers. Biola's intercultural studies major prepares students to enact positive social change by addressing global issues in multicultural societies and multinational workforces. Be equipped with the academic tools and training you'll need to excel in diverse, cross-cultural settings with openness and respect — whether you're called to STEM, non-profit work, missions, peace and justice action, or any number of other careers, you will be prepared to effectively bring intercultural competence to the workplace.
The program is innovative and flexible, allowing you to complete up to two concentrations from the options below — a unique blend of specializations that match your interests and career goals.
Note: For current students not in the B.A. in Intercultural Studies program, learn how you can earn digital badges — and gain specialized skills for your career. Visit biola.edu/cook/academics/digital-badges.
Yes! Tell Me More!
Why Choose Intercultural Studies at Biola?
In addition to its strong curriculum, expert faculty members and biblical integration, Biola's intercultural studies program offers several key advantages:
Students participate in a six-week cross-cultural summer internship at home or around the world in which they explore career paths and develop relationships with potential employers.
Biola offers a wide range of study abroad programs from which to choose.
Cook's faculty is one of the largest in the country for an undergraduate intercultural studies program and they bring depth in their areas of expertise, specializing in global regions including Africa, Asia, Latin America and the Middle East. You'll learn in an environment supported by experienced, engaged faculty mentors.
Biola's location in Southern California — one of the world's largest and most diverse metropolitan areas — is ideal for internships, field research and job opportunities.
Throughout the program, you'll apply what you're learning in real-world contexts through partnerships with local agencies and communities. This program is action-oriented, practical, inquisitive and effective in building change agents to improve the human condition.
Biola's annual Missions Conference, hosted by the Student Missionary Union, is the oldest and largest student-run missions conference in the United States.
Biola's Cook School of Intercultural Studies has a strong academic reputation, bolstered by its role in publishing an academic journal.
Intercultural studies graduates are able to move directly into several graduate programs — including an accelerated 12-month M.A. in intercultural studies — at Biola's Cook School of Intercultural Studies, one of the largest schools of its kind.
What Will I Study?
Throughout the intercultural studies program, you will have numerous hands-on learning opportunities to give you deeper insight into cross-cultural communication. Coursework will focus on studying people groups and cultures, understanding linguistic and cultural diversity, and developing meaningful relationships with people from diverse backgrounds. Course highlights include:
The nature of people in culture
Subsystems of cultures, including religion and language
Overview of global realities
International and intercultural ministry issues
Intercultural communication skills
Exploring the cross-cultural transition process
Applying grace to self and others
Field internship opportunities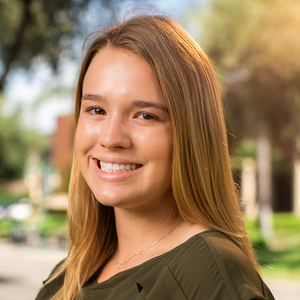 As I'm doing business, I recognize more and more the gaps in communication in international business that I can now thoroughly fill because of the way I was prepared through the ICS to foster connection across cultures.
Lisa Reimann
Intercultural Studies, B.A. '19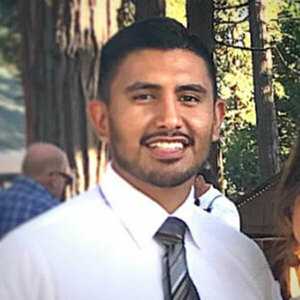 The cultural awareness and interpersonal skills I gained in my Intercultural studies have been vital to my everyday work in advising humanitarian workers and assessing the security dynamics in the various countries they serve in.
Osmar Barker
Intercultural Studies, B.A. '19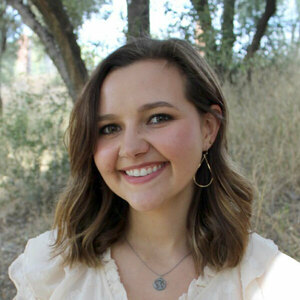 I have benefited tremendously from my education in Intercultural Studies. Intercultural Studies prepared me to thoughtfully consider the complexities involved in engaging with those of a different culture. Each day, I work with individuals from all over the country and world. Being equipped with tools to consider others' worldviews has allowed me to communicate more effectively and cultivate healthier team dynamics. Soon, I will be going overseas and feel well-prepared to acclimate to a new culture, communicate effectively with a multicultural team, and share the gospel in a culturally relevant manner.
Kaylor Pearson
Intercultural Studies, B.A. '21
4 years
Standard Duration
This indicates the standard duration of this program. Completion time may vary depending on transferred coursework and preferred courseload.
120
Total Program Credits
Total program credits include a combination of major/concentration, Bible/theology and general education credits.
WSCUC
Accreditation
Biola University is accredited by the WASC Senior College and University Commission. Additional accreditations may apply to specific programs.
Career Paths
A degree in intercultural studies provides exceptional preparation for ministry and careers in all levels of news media, education, diplomacy and humanitarian organizations. You can expect to impact the world for Jesus Christ through professions such as:

Diplomat
Foreign Relations Officer
Human Rights Officer
International Corporate Representative
International News Correspondent
Migration Analyst
Refugee Counselor
What are Graduates Doing Now?
Biola graduates from the intercultural studies major have gone on to study at such distinguished graduate schools as:
Stanford University; Yale University; Vanderbilt University; University of Southern California; University of California, Los Angeles; University of California, Davis; University of California, Santa Barbara; University of Denver; University of Washington; Wheaton College; Fuller Seminary; Talbot School of Theology; and Dallas Theological Seminary.
You may also be interested in