Okay, let's face it: syllabus week is long gone and we're facing the reality of being back in classes. Now we're left with approaching midterms and paper deadlines, a messy dorm room, and a chaotic Google calendar. The sprint of our fall semester has gained momentum and is now in full stride — and many of us feel like we've pulled a hamstring.
I acknowledge the stress, overwhelming emotions, and burnout that accompany us as we smile at friends or walk home from the Caf. We're all doing our best to juggle our responsibilities, but sometimes we can't help but feel like we're drowning under it all. I know that feeling, and I know it can be really difficult.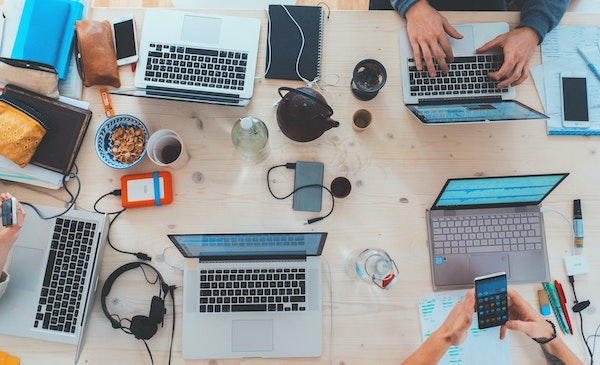 Thankfully, we can combat this community-wide aroma of stress and burnout with practical tools to care for ourselves. I want to share a few basic tools that I am implementing related to physical well-being, and research has conclusively suggested a strong link between one's physical and emotional well-being. For example, Qu (2020) gathered data from 1,000 college students in China measuring levels of depression, interpersonal relationship quality, hostility, and anxiety and fear, as well as frequency and intensity of physical exercise. The researcher found a significant difference in mental health between students who exercise and those who do not, concluding that mental health can be improved by exercising for one hour at least twice a week . To me, this research highlights the inextricably connected nature of the human body, mind and spirit which allows for alleviating stress and burnout.
Don't underestimate the power of the basics! Here are three things I'm focusing on to help improve my overall well-being.
The Magic of Sleep
I've come to learn and experience the tremendous benefits of a good night's sleep for my well-being. Though not always perfect, I try to avoid caffeine past 1 p.m., put my phone down one hour before bed to unwind my mind, and limit my exposure to artificial light (which delays the onset of sleepiness). As I prepare to enter a period of blissful unconscious rest, I enjoy journaling, reading a Psalm, or focusing on my breathing. Cheers to 7 to 9 hours of sleep!
Exercise as Connection
Though simple, going on walks has been therapeutic to say the least. For me, there is no better way to have time to myself or connect with friends than to experience the stress-relieving, mood-enhancing wonders of a 15-minute walk. Finding a walking path and lacing up my shoes clears my mind while taking care of my body, thus enhancing my well-being. When I lived on campus I would walk on the trail behind Horton Hall and circle the perimeter of campus, waving to Campus Safety officers and nodding my head to "Patience" by The Lumineers. Let your dogs (what Kevin Malone from The Office calls his feet) lead the way!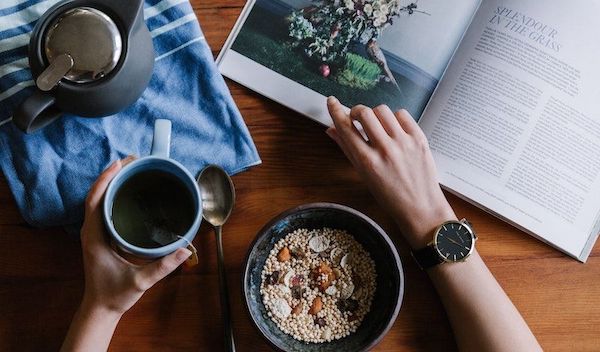 Eat Food For Your Mood!
The final physical well-being tool I try to emphasize during these difficult weeks is having a balanced and nutritious diet. Now, I know what you're thinking: lame. I would be a hypocrite to tell you not to eat those dark chocolate peanut butter cups from Trader Joe's (talk about well-being!). However, studies do show a relationship between the amount of unhealthy food consumption and symptoms of depression (White, 2022). For me personally, eating three meals a day boosts my energy and attention levels which comes in handy before a three-hour lecture or back-to-back classes. Stress and burnout can make it hard to remember to eat healthily (or at all), so it might be helpful to think practically about your eating habits. A nutritionist advised me to balance my meals by category: one carb, one protein, one vegetable and one fruit. This turns out to be quite the colorful array if you're like me and your phone eats first!
Customize your physical well-being tactics to meet your needs
So much of navigating stress and burnout is finding what works best for you. Though the above tools have worked for me, they may look somewhat different for you and your unique schedule, personality and preferences. I encourage you to use my three basics of physical well-being as a general template that can be tailored to meet your specific needs.
We are all in this semester together, and with God's grace, we can seek out the help we need and grow in resilience. If you're looking for more information or inspiration, check out these resources below!
More Resources for Well-Being
More information on our six areas of Well-being at Biola
For research-minded folks, check out Steward Your Physical Well-being
If you're wanting additional support with school, look to Academic Support/Tutoring
For information about individual or group therapy, the Biola Counseling Center has several options from which to choose.
---
Notes
Qu, X. (2020). Empirical analysis of the influence of physical exercise on psychological stress of college students. Revista Argentina de Clínica Psicológica, 29(2), 1443–1451.
White, M. M. (2022). The relationship between food and mood: A look into nutritional access, nutritional intake, demographics and depression [ProQuest Information & Learning]. In Dissertation Abstracts International: Section B: The Sciences and Engineering (Vol. 83, Issue 4–B).