Ghosts, jack-o'-lanterns and trick-or-treating are what "spooky season" used to be all about. Now, internships and academic advising are what makes the season so spine-tingling! It's the prime time to be preparing for and thinking about your future — both short and long term. Are you confident in your major and academic plan? Have you been searching for internships? Is graduate school something you want to prepare for? You'd probably rather walk through an actual haunted house than deal with all this but don't worry, we've been spinning up the perfect web to catch all your fears.
Spinning up an Academic Gameplan
Nothing's more terrifying and unsettling than being uncertain about your future, especially if you are still figuring out or getting settled in your major. Before meeting with your advisor, take some time to explore different career paths and majors that align with your interests.
Check out CareerExplorer to help you through this process!
CareerExplorer is a free online assessment that connects you with the perfect career for you. It's a unique tool that gathers information about your experience, interests, skills and major and strategically matches you with over 800 different careers in their database. This assessment is valuable for not only figuring out what careers to dive into, but also practical steps on how to get there.
Get started with CareerExplorer in just a few simple steps:
Sign up with your Biola email
Take the assessment
Review your results
Look at your top 5 recommendations
Start looking for opportunities in chosen area
You can also check out the Explore Careers page on the Career Center website to guide you through various different aspects of your career search journey.
Stop Bobbing for Apples, Start Bobbing for Internships!
It's never too early to start looking for an internship! Internships are not something to push off like that last minute costume you've been recycling every year. Besides your degree, internships are one of the most effective ways in clearing up your foggy future!
Check out this Internship Search Guide for an extensive list of internships and how to find them.
The Biola Alumni Tool on LinkedIn is another extremely valuable tool. Network with recruiters in your field to learn more about their position and find ways to get your foot in the door!
Watch this Reel from senior Sarah Hartono on how to use the Alumni Tool: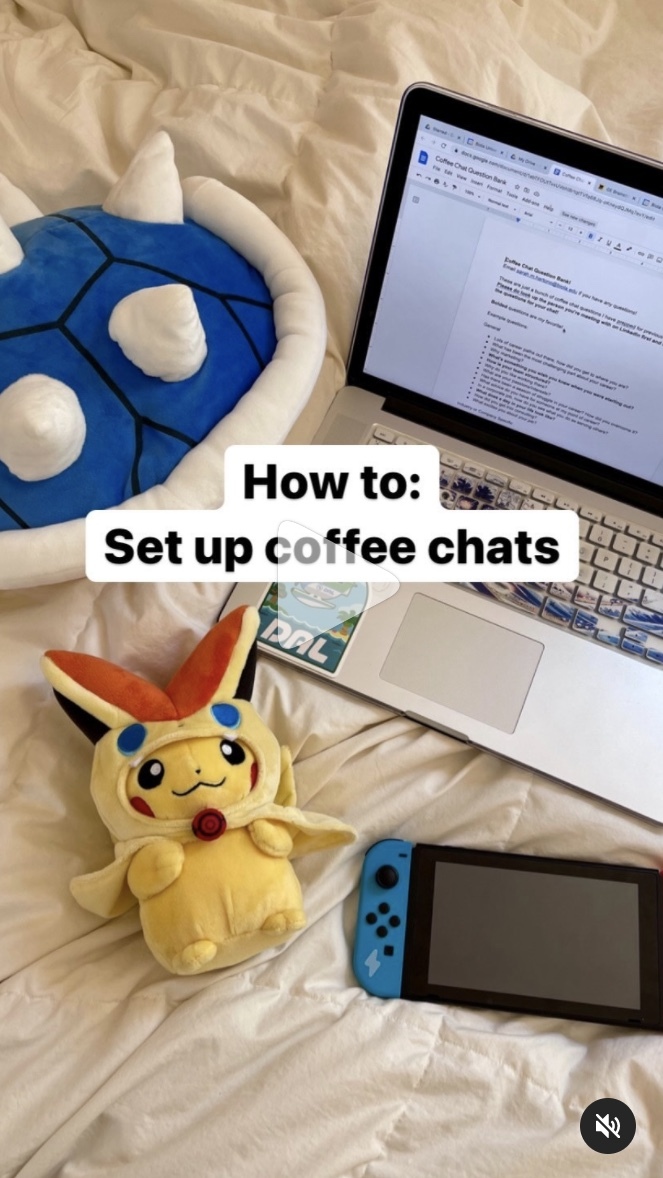 Just a reminder, your Peer Internship Ambassador is your best friend in helping you navigate this whole process. Work with them to not only search for opportunities, but also apply and prepare for the next steps! Check your Biola email as they send out frequent internship opportunities.
Grad School Might Be Your Next Step
Biola's annual Graduate School Fair is coming up (October 27 & 28), and we encourage you to attend and see if graduate school may interest you post-graduation. By attending you can explore potential graduate programs and learn about their application timeframes and processes, or simply explore if graduate school is the right next step for you.
You can prepare for the fair by:
Chill Out & Trust in the Lord
The spookiness of this season is real, but nothing brings you true peace and comfort than trusting in the Lord. Cast your eyes toward Him and trust that He has a plan for you, because he does!
"Trust in the Lord with all your heart, and do not lean on your own understanding. In all your ways acknowledge him, and he will make straight your paths." — Proverbs 3:5-6
---
Want more frequent career content? Follow up on Instagram @biolacareer
Katherine Rheeman is a Copywriting Intern for the Career Center