When Samantha first came to Biola, she felt she didn't quite fit. She loved the community, her classes and the vibe. One major area was confusing, however: Theology.

Sometimes there's a tendency to think all Biola students have come from deeply influenced, church backgrounds. The assumption that everyone has a basic knowledge of theology is often not true, and students may not realize it. Regardless of perceptions of her, Samantha knew she was a little out of place.

"I didn't even know some of the most common Bible stories," she recounts. Stepping into Biblical Interpretation and Spiritual Formation without any biblical background was tough.
Even more challenging, Samantha was unaware of the resources at her disposal such as office hours with professors or meetings with academic and career advisors.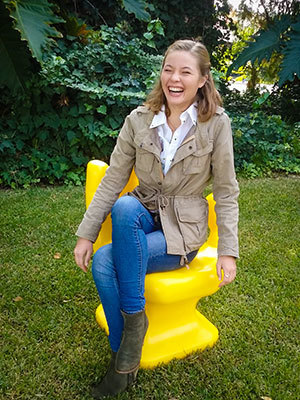 Yet now, in her Junior year, she would say Biola has prepared her to articulate her faith and understand those around her. What changed?
Samantha didn't her lack of biblical background stop her. She could have easily lost interest in her Bible minor just because she wasn't as prepared as other students. Instead she chose to channel her natural enthusiasm into learning and seeking out resources.
Biola wants students to thrive in the workplace after they graduate. Samantha strives to be excellent and prepared in whatever direction she takes. Thankfully, she found resources like Off Campus Commuters, The Collegium, and Student Success to help her in her journey through Biola.
When we talked to Samantha, the feeling of being out of place seemed so far away from her. Thanks to Biola's resources and her drive she found a way to thrive.
Feeling a little out of place or need resources? Send us a message. We would love to hear your story and help you connect.
---