The English adaptation of Johann Strauss II's iconic operetta Die Fledermaus played at Biola University Feb. 2-10. First performed in 1874, Die Fledermaus' comedic plot, witty characters and enchanting melodies have made it a staple of opera repertoire worldwide.
The opera takes place in Vienna on New Year's Eve in 1899. After a legendary incident that resulted in his nickname, die fledermaus, or "the bat," Dr. Falke seeks revenge on Gabriel and Rosalinda von Eisenstein, who fall for his evil plot all too easily. Through such elements as an extravagant party, bubbling champagne, unique disguises, and a pinch of madness, Die Fledermaus unravels Dr. Falke's creative plan with the help of chambermaid Adele, Prince Orlovsky and jailer Frank.
Though an extremely successful and popular production, the themes of alcohol consumption, infidelity and temptation in the show have forced the performers to grapple with both its place within art, as well as within a Christian worldview. These concepts are presented in a light and playful way, yet paint a poignant picture of life's emptiness without a redeemer.
Co-director Jeanne Robinson, associate professor of voice and opera, argues that Die Fledermaus deals with the sinful nature of man and the beauty of redemption in a palatable, real way.
"[This] story is a mirror of the mores of upper classes of the time, and ours perhaps:
temptation, infidelity (though only temptation is affirmed in the opera), forgiveness…They are in fact part of the Biblical narrative over and over," said Robinson. "In this story, the couple flirt with temptation, and from my knowledge and life experience I know many Christians who have yielded to it. So this story in fact reflects life: those who believe in Christ and those who do not, the failings of man's sinful nature (and hopefully redemption), as well as the forgiveness of a married couple both who were tempted but forgive each other in the end."
Biola's Conservatory of Music produces an opera or musical annually. This year, due to changes to the academic calendar provided the conservatory to perform a semi-staged, concert version instead which allowed the students and faculty to adapt to the new calendar while also presenting a high-quality production.
"Biola has greatly prepared us and we have had such great experiences with fully staged productions in the past," said junior music education major Mallory McCollum. "It's a fun and unique opportunity [to perform in concert] that we might not have explored if Biola hadn't decided to remove Interterm. It makes us more well rounded musicians and artists to be able to explore multiple forms of performance including concert style operas, which are becoming more and more popular these days."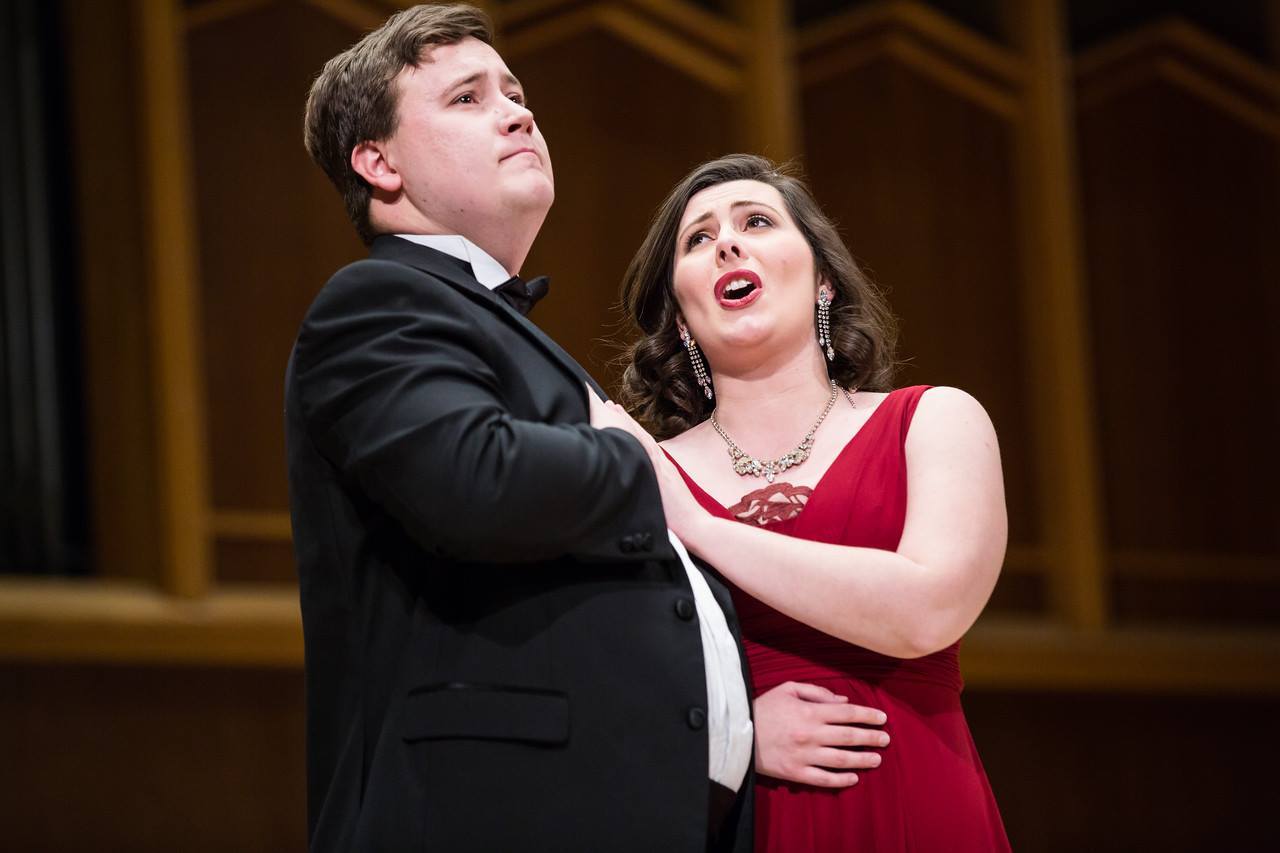 There will continue to be fully-staged productions in the future as the Conservatory adjusts to the new rehearsal schedules. Staging the concert version of Die Fledermaus has been a positive experience overall and has brought about growth both in the students and directors.