For the first time, Biola's Conservatory of Music was represented on a national stage in front of more than 300 collegiate choral conductors. Biola Chorale had the privilege to perform in the final concert at the 7th National Collegiate Choral Organization's (NCCO) conference in Baton Rouge, Louisiana.
"NCCO exists to serve the specific needs of university and collegiate choral conductors by providing a national forum for their collegiate choruses to perform, by offering lectures and promoting repertoire suitable to their interests, and by aiding in their professional development and program growth through performance as well as scholarly and research opportunities," according to their website.
In June 2017, the Chorale was notified of their selection to perform at the NCCO. The group spent the months of September and October, under the direction of Shawna Stewart, Associate Professor and Director of Choral Activities, immersed in the works of various Filipino composers including Saunder Choi, Eudenice Palaruan and Nilo Alcala.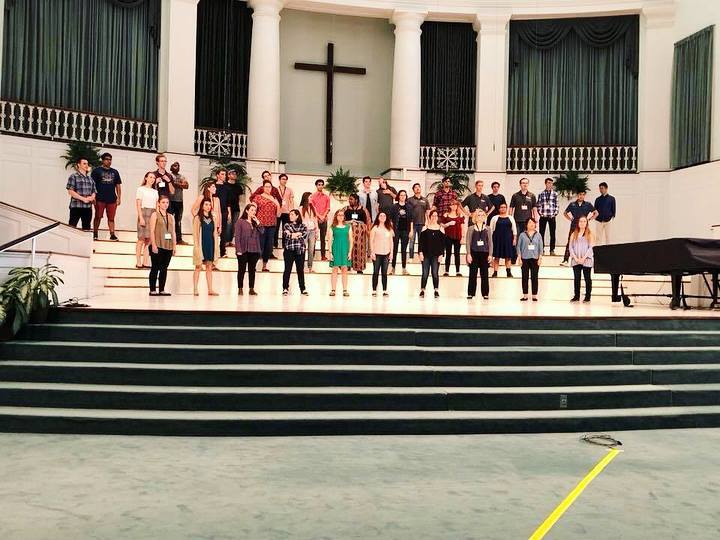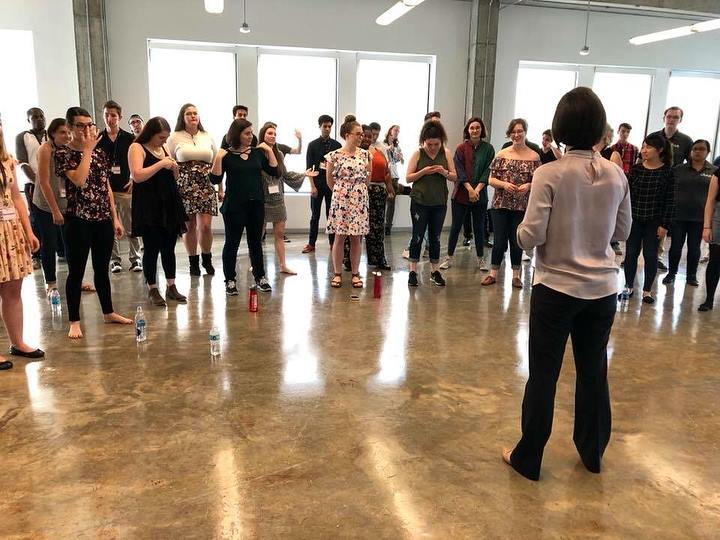 On Nov. 4, the Biola Chorale presented their program, Awit (Song): The Choral Heritage of the Philippines, as the final performance of the NCCO conference — a privilege reserved for only the finest choirs. After the ending note of Fidel G. Calalang Jr.'s captivating Chua-ay, the audience of esteemed choral conductors gave the Chorale a standing ovation.
Stewart and the Biola Chorale believe that this special opportunity was both a God-ordained opportunity to share the gospel through music as well as a platform to bring attention to the Philippines' exhilarating and rich choral culture. Stewart was inspired in part by the renowned choral group, the Philippine Madrigal Singers (also known as the MADZ), when she created Chorale's program.
"Through our NCCO program, we hoped to highlight the diversity of the Filipino choral tradition, a diversity as vast as the 7,100+ islands that make up the Philippines, and further my university colleagues' interest in this most extraordinary choral tradition," said Stewart.
Three years ago, Stewart was inspired by her choral colleagues to spend time exploring the music of MADZ. Her exploration of choral music from the Philippines piqued her interest and she grew an affinity for it.
With help from the world-renowned MADZ and their conductor Mark Anthony Caprio, as well as other outstanding Filipino choral groups, their music is starting to gain international recognition and appreciation. At the prompting of multicultural music scholar Marian Dolan, Shawna found the courage to submit a Filipino program for NCCO's consideration, even though the world's leading scholar on Filipino choral music would be the headliner.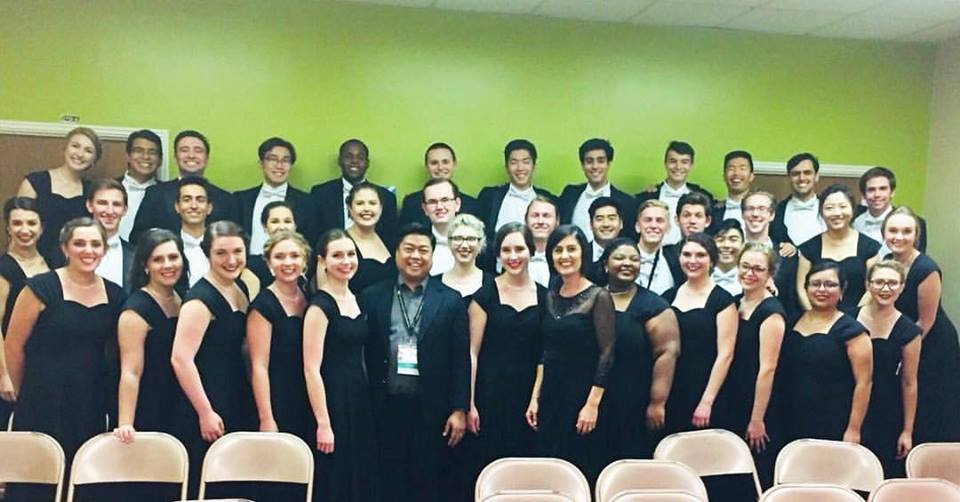 Current student Laurel Coddington describes her experience and the importance of Chorale's appearance at NCCO.
"As a student who has sung in choir for the majority of my life, and as member of Chorale, I can attest to the importance of choral conferences and the impact that they have in the collegiate choral world," said Coddington. "These conferences challenge conducting professionals – exposing them to new music, theories, and experiences with the purpose of cultivating a desire to create, learn, and be moved by the profound beauty of music. From the beginning of our preparation in Sept., we prayed as a choir that God would give us the ability, not only to strive for excellence, but to present the joy, hope, and love of the gospel through our singing. From the genuine and emotional responses we've received, I believe we left the audience that night with a truly moving performance that only the Holy Spirit could have orchestrated."