The Work Exchange, a new free online six-session learning experience launched by Talbot School of Theology will help participants increase their purpose, power and peace at work.
"Participants will learn how to turn everything around, in whatever work they do," said Helen Mitchell (M.A. '09, M.A. '15), Talbot's Center for Faith, Work, and Economics Director, who helped spearhead the project's development.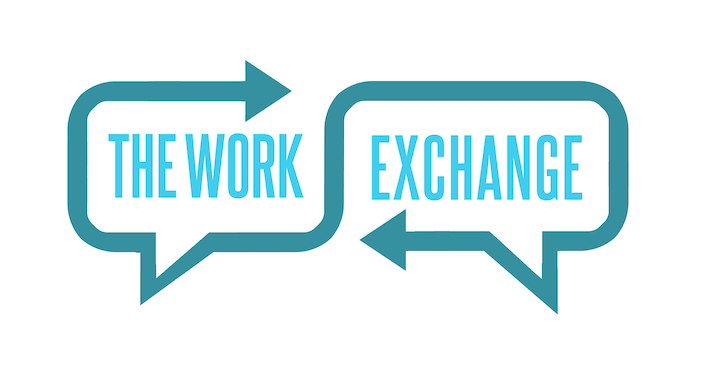 The initiative — a joint project between Talbot's Center for Faith, Work, and Economics and Convene Corp., a community of business leaders meeting in peer-advisory teams, and author, Convene chair and coach, Jim Woodward — includes more than 60 voices from business, academia and the local church about how to work differently to make a difference now and for eternity. Experts include Talbot professor and dean of faculty Dr. Scott Rae, Talbot professor Dr. Joanne Jung, pastors Tim Keller, Tony Evans and authors Max Lucado, John Mark Comer, and Dallas Willard.
According to a recent Gallup report, 76% of Americans have felt burnout in their jobs at some point. The Work Exchange seeks to address this chronic frustration, exhaustion and ambivalence many Christians feel in their day-to-day activities because of lies they have come to believe about their work.
Mitchell worked on the project alongside two other Biola alumni, CEO of Convene Corp., Greg Leith (B.S. '78), and his wife, church curriculum expert Shelley Leith (B.S. '80).
"I am pleased and thrilled to present what is truly years in the making and includes some of the best thought leaders on this topic and a contribution by many organizations," said Mitchell. "As I reflected on Dr. Corey's 'President's Perspective' article in the Spring 2022 Biola Magazine, many of his comments support the reason for The Work Exchange and is evidence of Biola executing on that vision even beyond the borders of the Biola campus."
One way the project executes on this vision is through seeing the world — and the workplace — as a place where Christians are called to make life better and reflect God's nature.
The no-cost, six-session program for Christian believers is designed to give participants practical ways for glorifying God in their actual work, whatever they do, whether they are volunteers, students, parents, employees or employers.
"This is not just another theology of work course," said Mitchell. "It's unique and one-of-a-kind in that it focuses on the work itself," Mitchell said. "It makes disciples in their job or place of work. It is proven to be transformative. Most faith and work curriculum focus on theology, the 'what' but not the 'how.'"
The curriculum is available on The Work Exchange website for free, as both an individual course and a facilitator-led experience for small groups.
Churches have already implemented The Work Exchange across the nation.
"The Work Exchange exceeded all expectations with easy-to-use facilitator resources for anyone to successfully lead this in person," said Bruce Lane, executive pastor at Chestnut Ridge Church in Pennsylvania.
Mitchell is confident in the flexibility of the program for churches to easily incorporate into small groups and deliver to their congregations.
"The Work Exchange pulls together many faith and work organizations, churches and leaders to deliver a biblically based experience with academic rigor, but applicable to any type of work," said Mitchell.
The Work Exchange is available in two formats. The video-driven version is tailored for small groups and individuals or as a teaching tool in the classroom. The facilitated version is designed to be led by a facilitator in person for use with larger groups, or in a business or church environment. Both versions of the program are spread across six sessions and include 24 video clips from a variety of sources.
Learn more about The Work Exchange Initiative here.
Written by Madeline Topete, Media Relations Assistant. For more information, please contact media.relations@biola.edu.