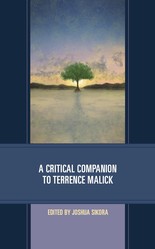 Since graduating from Biola University's School of Cinema and Media Arts in 2006, Joshua Sikora has produced and distributed several pioneering web series through his production company, New Renaissance Pictures. He also taught film at Biola and garnered several awards before establishing the Cinema & New Media Arts program at Houston Baptist University (HBU). In October, his book A Critical Companion to Terrence Malick was released,which Sikora edited for Lexington Books. The volume analyzes the cinematic style of this revered, enigmatic American filmmaker and explores the philosophical underpinnings of his ten feature films. Biola interviewed Sikora about his new book. Below is an edited transcript of the interview.
Josh, you graduated from Cinema and Media Arts and dedicated this volume to several of your mentors, including Craig Detweiler, who chaired the film department during your last three years at Biola. Now, you chair the department of Cinema, Media Arts and Writing at Houston Baptist University. This is your first book. What made you choose Terrence Malick as your subject?
In many ways, my interest in Terrence Malick's films began at Biola — in classes with Craig Detweiler, in conversations with peers, and years later in classes that I co-taught with Dr. John Mark Reynolds, the original founder of Biola's Torrey Honors College. At Biola, and now at Houston Baptist University, faith is an ever-present part of the discussion when we study art and film. While I've come to realize that there are many great filmmakers who robustly explore Christian truths in their work, I recall Malick being one of the first to provide me with a clear example — a particular model for how one could be a thoughtful cinematic artist of faith. That was the initial impetus for my interest in his films, but my love for his work has only grown as he has pressed into unique directorial and editorial choices that have frequently resonated with me.
When I was invited to edit a volume for Adam Barkman and Antonio Sanna's Critical Companions to Popular Directors series, I was most excited to focus on Malick, both because of that love for his work, and because he's a filmmaker I wanted to learn more about. The joy of working on a book like this — especially in collaboration with so many other brilliant collaborators — is that it's truly an opportunity to learn, and Malick was a filmmaker I wanted to study and understand better.
I like the variety of approaches these essays represent. For instance, Timothy E.G. Bartel (a poet and graduate of Biola), examines Malick's films through a poetical framework, comparing them thematically to Homer and Whitman. Anthony Parisi, who is also a Biola Cinema and Media Arts graduate, finds rich connections between Malick and another master filmmaker, Andrei Tarkovsky. Another thing I admire about this collection is that it takes Malick's faith seriously. Do you feel this book is an attempt to fill what was missing from previous scholarship, or did the essayists just naturally gravitate toward these aspects of Malick's work?
One of the aspects I loved about what Adam and Antonio had established with their Critical Companions series, was a cross-disciplinary approach that prized voices from a wide variety of fields. Drawing wisdom from filmmakers, poets, philosophers, and theologians — and seeing the connections between these disciplines—was a concept I was first introduced to at Biola through programs like Torrey Honors. When developing the cinema curriculum here at HBU, this became one of my central goals, ensuring that our students were immersed in the liberal arts and formed by a variety of academic perspectives. One of the joys of being a part of a Christian institution is that it also becomes very easy to see how our faith is woven deeply into all of these disciplines — Christ is always at the center of all of it and through him we can see goodness, truth, and beauty in every field we study.
While that perspective undergirds my teaching and certainly played a role in this book, I didn't set out to compile a volume that was particularly religious or primarily focused on aspects of faith. Yet, I see in Malick a similar pursuit of truth that has led him to see manifestations of his own Christian faith in stories, characters, images, nature, history, art, and philosophy, all of which he has then beautifully interwoven into his films. As such, it would be impossible to engage seriously with his work without confronting and considering those spiritual foundations. Without any prompting or direction on my part, the book's contributors were often drawn to these topics, and I most appreciated how — despite coming from very diverse perspectives — each author found common ground within Malick's artistry.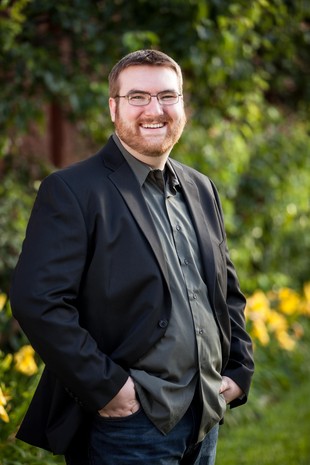 Biola Cinema and Media Arts professor, Dean Yamada, also has an essay in this book. Yamada contextualizes Malick's career by comparing it with that of Francis Ford Coppola. Both had similar auspicious beginnings in the New Hollywood, but Coppola was compelled to direct more commercially viable films throughout the 80s and 90s while Malick had the luxury of sticking to personal, artistic, even esoteric films. Do you think young filmmakers today have to choose between art and commerce? Or is there a middle way?
I think in many ways that is a false dichotomy. Art is always born out of constraints — one of the aspects of creativity we admire in others is the ability to navigate the obstacles and limitations they face. Independent filmmakers, working with limited resources, have to find creative ways to transcend that constraint. Hollywood filmmakers, burdened with commercial expectations, struggle to retain their unique voices. In either case, the financial realities create a limitation for the artist to overcome. Some do so successfully, while others fall short of their creative aspirations, but I think this happens to the independent and commercial filmmaker alike. With my students, I approach these as two separate spheres to try and master — not in opposition to each other, but in parallel. I think that artistic creativity can be nurtured and developed in each person and that it's worthwhile to work strategically and professionally toward financial stability (at whatever level of the industry is being pursued).
One of the common elements you see in Malick's career and Coppola's and so many others is the need for teachers and mentors to help pave the way. In Malick's case, we know he learned from a wide array of masters — everything from his philosophical training under the tutelage of Martin Heidegger and Stanley Cavell to his years at the American Film Institute, where he learned directly from filmmakers like Elia Kazan, John Ford, Federico Fellini, and Alfred Hitchcock. It also appears that Malick is continuing this cycle of mentorship through the support he's offered to young filmmakers who have worked as part of his own crew. Filmmakers like A.J. Edwards, Julio Quintana, and Sebastian Jones began as editors or camera operators on films like The Tree of Life, and Malick went on to produce each of their directorial debuts — beautiful films like Edwards' The Better Angels and Quintana's The Vessel.
You teach a class on Malick and incorporate his work into many discussions at HBU. You answer this question beautifully in your introduction, but I'll ask you anyway: What do you think is the value of teaching Malick to film students today?
As with any brilliant artist, I think the value of studying Malick's work is nearly inexhaustible. He is one of the greatest American filmmakers and the scope of his work is remarkable, with a career spanning fifty years. I've found great depth and inspiration in each and every one of his films. He is a great thinker and philosopher, posing hard questions with his films. He is a man of sincere faith and wrestles with that in his work. He is an innovator, expanding and reinventing the way films are shot and assembled. He is a poet and an artist, weaving those qualities into his cinematic approach.
And yet, for all that can be learned by studying Malick, he seems completely uninterested in the attention. Notoriously private, Malick doesn't speak about his films, doesn't give interviews, doesn't even show up to his films' premieres. By all accounts, he is a humble man, content to live simply in Austin, Texas, rather than pursue the wealth and fame that his prestigious career could have afforded him. Malick wants his work to speak for itself — but more than that, it seems that he wants the work to clear a path for us, pointing toward other artists and thinkers. Each of his films rests on strong literary, philosophical, and theological foundations. He makes direct reference to Dostoevsky, Milton, Dante, Plato, Plotinus, Augustine, and Aquinas. Scripture is explicitly quoted and implicitly woven throughout each film. In studying Malick, one cannot help but also engage with his inspirations. I think this is at the heart of why his work is so powerfully resonant and serves as an essential reminder that each of us are but one small part of an ongoing conversation spanning millennia. Malick's contributions to that dialogue are significant, but not an end in themselves.
And for my students — or for anyone — the goal is not simply to find oneself immersed in the past. Our posture is not just one of looking back on Malick's work or the rich cultural heritage that he draws from. Indeed, perhaps the most inspiring aspect of Malick's work is that his response to studying the past is to make something new for the future. He is first and foremost a creator, adding to the beauty of our world with his films. So, while I hope that my students also immerse themselves in the great creative works of our shared history, more than anything I hope that they are inspired to be creators themselves, following in Malick's footsteps, bringing truth, goodness, and beauty to our world.
A Critical Companion to Terrence Malick can be purchased through Rowman & Littlefield and elsewhere.
Learn more and apply to the School of Cinema and Media Arts.
Written by Nate Bell. For more information, contact Jenna Loumagne, assistant director of strategic communications and media relations, at jenna.loumagne@biola.edu.