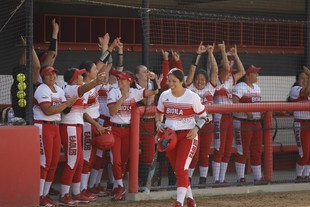 On July 12, Biola University President Barry H. Corey received a phone call from leadership at the National Collegiate Athletic Association (NCAA), informing the institution that Biola has officially been granted full membership into NCAA Division II.
The decision ends Biola's three-year membership transition process and comes four-and-a-half years after university leadership first identified the need to rise from the National Association of Intercollegiate Athletics (NAIA) to NCAA Division II. It was more than 10 years ago that Biola's Board of Trustees first began considering a shift in the Biola Eagles' national athletic affiliation.
"I am deeply grateful for the many staff members throughout Biola who have worked so hard to make this day a reality," said Corey. "Many institutions have fallen short in the quest for NCAA membership. Not so with Biola. Biola has been viewed as a model institution in the process, thanks to the work of so many."
Full membership in NCAA Division II affords Biola teams the right to compete in NCAA postseason events and appear in national and regional rankings beginning in 2019-20. The Eagles' student-athletes are also now eligible to earn regional and national awards for their efforts. Additionally, Biola is invited to apply for more NCAA and conference grants.
The 2019-20 athletic season will be Biola's third in the PacWest Conference and as members of NCAA Division II. The first two years Biola was considered a provisional NCAA member and ineligible for the benefits listed above.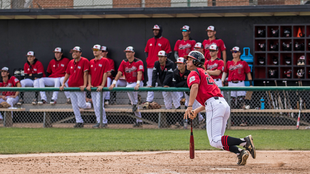 "It's exciting to now have access to PacWest Conference and NCAA Division II postseason competition and benefit from the other perks of full membership in NCAA Division II," said Bethany Miller, senior director of athletics at Biola. "We look forward to seeing our student-athletes and coaches all push to reach new heights of success this coming athletic season."
Transitioning from NAIA to NCAA Division II included annual site visits from NCAA leadership, tens of thousands of pages of paperwork submitted from the Biola Athletics offices and support staff from all around campus and a commitment to reworking the infrastructure surrounding intercollegiate athletics at Biola.
The 2019-20 season officially begins Sept. 5 with Biola men and women's soccer beginning their 2019 campaigns. Biola will host an NCAA Membership celebration at its first home on-campus PacWest Conference contest of the year — Volleyball vs. Concordia Irvine on Sept. 28.
Biola University Athletics offers 16 varsity intercollegiate athletic programs and houses nearly 300 student-athletes. It has a rich history of competition in the NCAA Division II, NAIA and NCCAA and has records of athletic involvement dating back to 1960. The university has won 11 team national championships and over 50 individual national championships (swimming, diving, cross country, track & field).

Learn more about Biola Athletics.