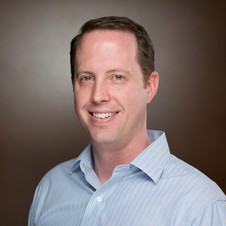 After almost five years as the director of corporate accounting for Starbucks, Paul Shilling ('00) became Starbucks' Americas controller in May 2018, overseeing the company's largest segment — roughly 17,000 stores and more than 70 percent of its total business.
As the controller, Shilling is responsible for accurately reporting the company's business results, and every quarter, accountable for reporting earnings to investors.
"Starbucks has a lot of technology that goes into making things happen from the register to sourcing coffee … to paying people's benefits and dealing with real estate and identifying locations," Shilling said.
Shilling graduated with a bachelor's in business administration and started out in public accounting. He and his wife, Sarah (Rider, '00), who studied communication disorders at Biola, moved from California to Chicago, then several years later, moved to Washington for a new job opportunity.
"The best career moves were ones I didn't want and didn't plan at the time," Shilling said.
Within two years, the company Shilling worked for relocated to Chicago; the day after his last day with that company, Shilling started working at Starbucks.
"I look back, and I realize that that time at Biola was special, and I was fortunate to go there," Shilling said. "In my profession, integrity is important. At Biola, you almost take that for granted. In the world, that's not necessarily the case. But having integrity, you're able to gain people's trust. It's tough and you have to be careful in the workplace how you talk about your faith, but I think people see that and you're able to live out your beliefs on a day-to-day basis. You can gain people's trust through that. Over time, that's stood out as something that really prepared me."
Now in a constantly growing, highly creative company, no two days look the same.
"The challenge is just keeping up with the pace of change and complexity and the pace we're trying to move," Shilling said. "You've got to really be on your toes. I never know going into the office each day what types of issues we're going to have. Things happen. That's the most enjoyable part of my job: Every day's different."
And if the busyness of the office isn't enough, Shilling and his wife have three sons and a daughter to keep up with. They love spending time together as a family, and being in the Northwest has allowed them to take advantage of the outdoors as they travel, camp and hike, he said.