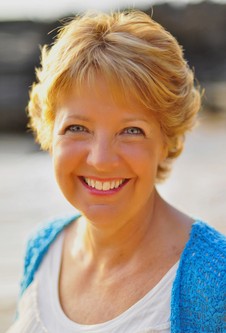 To many young girls (and former young girls), the name Robin Jones Gunn is a familiar one. As the author of over 90 books, including the popular and well-loved Christy Miller series, Gunn ('75) has become well-known in both literary and evangelical circles.
During her time at Biola, however, Gunn was interested in a different type of storytelling. As a young adult, Gunn dreamed of going overseas and spreading the gospel. During her college years, she spent four months in Europe traveling and attending Capernwray Bible School, serving with an underground mission, and making two trips transporting hundreds of Bibles behind the Iron Curtain.
In her words she had a "missionary woman's heart," and it came as a great surprise to her that, after many attempts at applying for missions work overseas, she continued to be rejected.
It appeared that God had other plans.
Early in her marriage to Ross Gunn, a 1977 graduate of Biola's Talbot School of Theology, her husband recognized Gunn's knack for storytelling. He encouraged her to attend a writer's conference, and Gunn reluctantly decided to go, though she had low expectations.
"I thought maybe I could write a short devotion or an article that might be published," she said. "That was as far as I dared to dream. While at the conference I worked on a devotion for The Upper Room and it was accepted for publication a few weeks later. They paid me $10."
Though pleased with her success in publishing a few articles and devotionals, Gunn didn't expect her writing career to expand much further. However, her perspective shifted once again on a camping trip with her church youth group. After expressing dismay at the content of what she saw the young girls in her tent reading, the girls told her that if she didn't like it, she should write something for them to read. This sparked the idea for Christy Miller, a character who would introduce young girls to edifying stories about love, relationships, faith and growing up.
"It took two years to write the first Christy Miller book and those girls were brutal with their critiquing," Gunn said. "I kept rewriting until it became the story they wanted to read."
After a series of harsh critiques from both her young focus group, and a string of rejections from different publishers, the first Christy Miller book was picked up by Focus on the Family Publishers in 1988. Almost immediately, Gunn began to see that the response to her books was something with real, eternal impact.
"A few weeks after the first book released we received a letter from a young girl who said she 'prayed along with Christy' as she was reading Summer Promise and gave her life to the Lord," she said. "Since that first letter I have received thousands from girls all over the world who have come to know Christ through the role models in these novels."
The Christy Miller series has since expanded to 20 novels, and has been followed by the Sierra Jensen series and the Katie Weldon series. In total, over 4 million copies of Gunn's stories have been sold.
Thirty years after being rejected for the position of a laundry supervisor in Kenya, Gunn found herself at an international writers conference in England. She met a young woman there from Nairobi who had read her books as a teen.
"I told her how when I was her age, I thought I was going to go to Kenya and wash clothes for Jesus," said Gunn. "After she stopped laughing, she told me, 'You did not need to come to Africa to wash our laundry. You sent your stories and they have washed our hearts.'"
To a woman who throughout her life had dreamed of spreading the gospel, these words carried immeasurable weight.
"That's when I began to see how God's ways really aren't our ways," Gunn said. "He planted the 'missionary woman' dream in my heart but he was accomplishing it in his way."
Gunn has continued to be in awe of God's work through her stories. In November 2016, the film adaption of her novel Finding Father Christmas premiered on Hallmark Channel, and the next installment in her popular Christy Miller series, Christy and Todd: The Baby Years, is in the works.
To Gunn, her life has been a testament to God's working, both in ways we anticipate, and ways we could never have expected.
"I eventually willingly did what I was created to do — tell stories," Gunn said. "I guess I became a missionary after all. Just not the way I thought I would during my years at Biola."