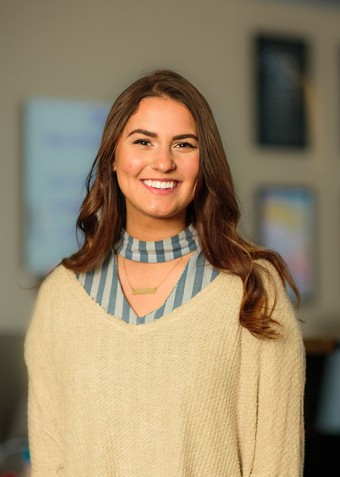 In a few short months, Kristina Lowen will step into a key role as president of the Student Missionary Union at Biola — a college she wasn't supposed to attend.
A few years ago, Lowen was prepared to enroll at a university in Arkansas, not far from her hometown in Illinois, but two weeks before class started, she decided to find a school that could offer what she was really looking for: an opportunity to study the Bible.
"My transition wasn't seamless, but going to Biola was one of the best decisions I've ever made," said Lowen, now a biblical and theological studies major. On top of her Bible classes, she said her experience has been made meaningful through genuine, soul-filling relationships and opportunities to pursue her calling to ministry — including organizing SMU's Missions Conference this past spring, the largest student-run missions conference in the nation.
As a kid from a family in church ministry, Lowen initially wanted to avoid the stereotype and expectation that she would pursue ministry as well.
"But the more I grew physically and spiritually in maturity, that's what the Lord hardwired me for," she said. "It's what he knit me together to do. I think ministry and mission work is what God made me to do."
Lowen said college came alive for her after a friend's invitation during her sophomore year first prompted her to get involved with SMU, an organization that mobilizes students to make disciples both at home and through short-term missions opportunities around the world. That invitation has stuck with her as she thinks about how SMU can continue making greater efforts to invite others in. In an initiative called "Building a Longer Table," Lowen plans to build on efforts to increase SMU's student accessibility and diversity. As she looks ahead to the next year as president of SMU, she's excited to see her peers participate in the Great Commission.
"We're doing kingdom work," she said. "I think people come to life when they do kingdom work because I think that's what people were made for. We were made to be reflectors to reflect the glory of God and bring others into it."