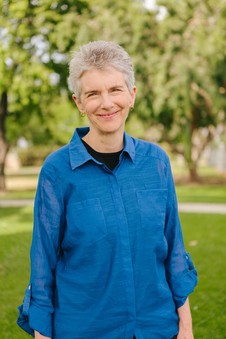 From the beginning of her life, Kitty Purgason seemed to have been groomed for international relations.
Growing up in India as the daughter of a missionary, Purgason developed an early interest in travel and other languages — an interest that ultimately led her into a flourishing career in the field of TESOL (Teaching English as a Second Language) and applied linguistics.
Throughout the course of her life, Purgason has visited 14 different countries, four of which she has taught in, and seven of which she has visited to conduct teacher training conferences. Two of the countries she has visited, Turkey and Turkmenistan, have been as a Fulbright fellow, and this spring, Purgason is partnering with the program once again.
In July 2016, Purgason received her third Fulbright U.S. Scholar Program grant, and in the spring of 2017, she is training English language teachers in Dushanbe, Tajikistan, at the Dushanabe branch of Lomonosov Moscow State University.
The Fulbright Program, a flagship international exchange program sponsored by the U.S. government, is designed to increase mutual understanding and support friendly and peaceful relations between U.S. citizens and citizens of other countries. The program provides participants chosen for their academic merit and leadership potential with the opportunity to teach, study and conduct research, allowing them to exchange ideas and contribute to shared international concerns. Of the 8,000 grants awarded annually, only 1,200 of these are scholars.
According to Purgason, Fulbright had been looking for someone to train teachers at the undergraduate or graduate level via in-service workshops or seminars, and to develop programs to build teacher capacity for research.
"Those are all activities which I do at Biola University and have done overseas," said Purgason, who has taught at Biola since 1991. "My instruction emphasizes practical methodology, which allows even busy, under-resourced people to teach well and meet a variety of student needs."
During her time in Tajikistan, Purgason is conducting several in-service courses for faculty on TESOL methodology and teaching academic writing. In conjunction with the latter, she taught writing to university students, providing a model class for the faculty.
For Purgason, working overseas is important to her not only as someone interested in developing educational capacity all over the world, but specifically as a professor of TESOL at Biola University.
"In our TESOL programs I am training teachers who are working internationally or in U.S. classrooms with people from around the world." said Purgason. "I want to have fresh examples to give my students so they are prepared in the best way possible."