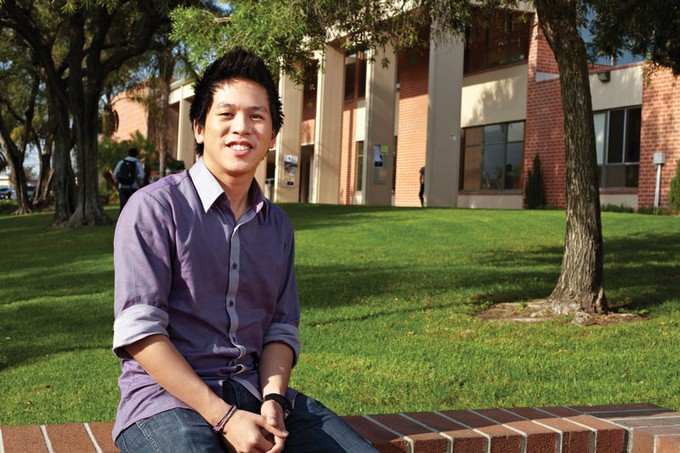 Evan Tan is a recent Biola graduate, current Talbot student and a member of the President's Circle giving society. He knows very well the financial challenges of being a full-time student, and yet he's prioritized giving back to the university as donor. Why?
"I've always been interested in helping students pay for their college tuition," said Tan, who started donating when he was still an undergraduate at Biola, joining the President's Circle his senior year. He was the Associated Students president at the time and wanted to set an example for his fellow students.
"Although it's only a small part of my finances, it can help a lot when a lot of students are donating," he said.
Tan believes it's important to give back even if finances are tight.
"If you really think about it, you'll never have a time in your life when financial constraints are completely out of view," said Tan, who majored in business administration as an undergraduate and is pursuing an M.A. in theology at Talbot.
"If you wait until you don't have any financial challenges, then you'll end up not giving at all. I think it's more meaningful to give in the midst of your lack, to learn to trust in God and say, 'God, I don't have that much, but I'm still going to give because I trust that you'll provide for me.'"