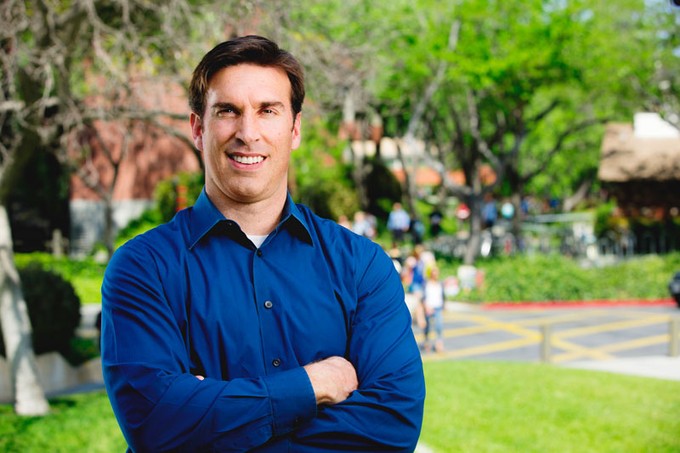 Like many of his fellow servicemen, Matt Nethers came back from the Iraq War with physical scars. When an IED exploded next to his vehicle during a 2004 Army patrol outside Kirkuk, Nethers sustained injuries to his elbow and face and spent six days recovering in a hospital in Germany.
For many veterans, however, the emotional scars are what bring the most pain decades after the combat ends. This is one of the reasons why Nethers, 35, enrolled in the M.Div. program at Biola's Talbot School of Theology in early 2015.
"When I came back from Iraq I realized that a lot of the guys, even many years later, are still struggling with nightmares and PTSD. Most of them are not being pastored, cared for or looked after," said Nethers, who previously received a B.S. from the U.S. Military Academy at West Point and an MBA from the University of California, Irvine.
Nethers hopes a Talbot degree might one day enable him to minister to the military and veteran community as a chaplain.
"Because I've walked a mile in their shoes, I'd love to help provide more spiritual and emotional care to that community, which is pretty underserved," he said.
Nethers also hopes his Talbot education enhances his preaching and pastoring at Southlands Church in Brea, Calif., where he serves as an elder. The first class he took at Talbot was Hermeneutics, which he says has been "immediately applicable" to his ministry at Southlands.
Balancing being a full-time businessman (a strategy analyst for Boeing), a husband, a father of three and a part-time pastor is tough, but Nethers is making time for Talbot because he wants to be a better minister of the gospel.
"Talbot has exceeded my expectation in terms of balancing knowledge and application," said Nethers, who is grateful to be receiving financial help from Biola's church-matching and Ahmanson veterans scholarships. "I'm only at the beginning, but so far it's been great. I'm excited to see how God uses this experience in my life."