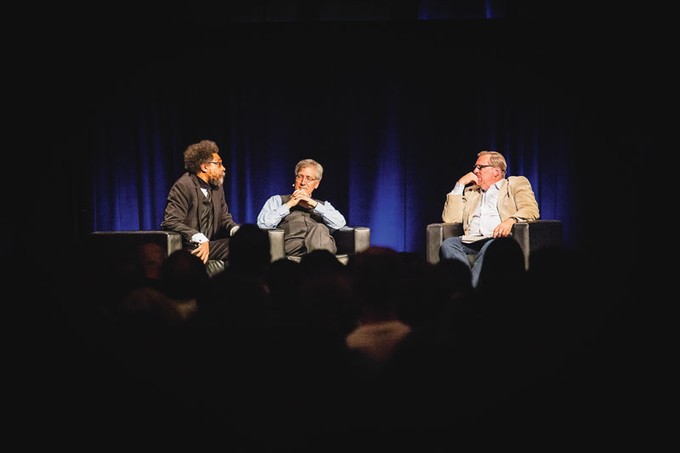 Ideas are powerful. Perhaps they're the most powerful thing in the world.

But ideas also have a weakness: They need a voice. A voice to actualize their potential. Speaking ideas, practicing ideas and living ideas is the only way to unleash their power. We have a responsibility to give voice to the best ideas — the most true, most loving, most transformative ideas.
And while throughout history, many individuals have stood up and spoken for Christian ideas, we now face a serious predicament.
Today, Christian scholarship — a longstanding tradition of seeking knowledge of God and the world he created — is largely disconnected from two influential institutions: the academy and the church. It's strange, but true. The two places where Christian scholarship most belongs and is most effective, it is marginalized and sidelined.
It was to address this problem that Biola University launched the Center for Christian Thought in early 2012. The idea was relatively simple. First, the center would bring leading Christian scholars from around the world together for extended periods of time to collaborate on important research themes. In an academic culture where Jesus and his teachings are often pitied, undermined, bullied or simply ignored, the center would offer Christian thinkers — research fellows and visiting scholars — the kind of support and resources needed to turn ideas into books, articles, presentations and other educational materials.
At the same time, the center would produce popular-level media related to our themes, translating and applying big ideas into relevant resources. We would seek to expose more believers to the big questions of human life and the Christian ideas that ultimately lead to real change and impact throughout the kingdom of God. We would ask: What if the best of what goes on in psychology, philosophy, theology, sociology and other disciplines was more accessible and available to the local church? What if Christian scholars were enabled to develop insights and perspectives on significant issues in our world today in a manner that deeply impacted thought leaders and influencers in broader culture?
Friends, Thinking Together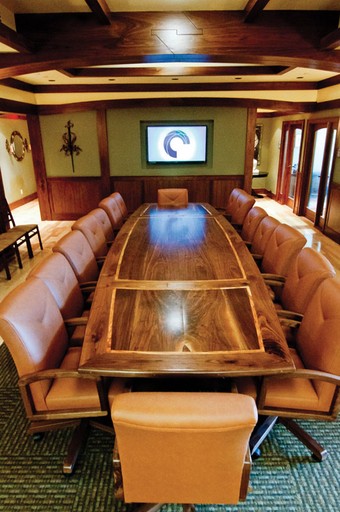 How has this vision for restoring Christian scholarship to a place of influence in thought and culture played out at Biola? It has started with friendship.
One of the distinctive features of the Center for Christian Thought's vision is our commitment to forming a context of community and growing friendship, within which scholars and influential thought leaders can live in scholarly community, conducting research and sharing ideas in a warm and welcoming environment.
This vision of scholarship in friendship is itself expressed among the center's leadership. Our three directors, Gregg Ten Elshof, Steve Porter and Tom Crisp, all met while graduate students in Talbot School of Theology's philosophy program. Their long-standing friendship led to joint leadership of CCT, and their friendship continues to set the tone for each new group of residential research fellows that visit for a semester's worth of research.
Before we criticize, we listen. And we do criticize. But with the help of a weekend retreat prior to the start of the semester, we first make an effort to tell each other our stories — how we arrived where we are, with all the joy, pain, struggle and humor that entails. We do this so that when it comes time to subject research to the crucible of a weekly three-hour roundtable meeting, the heat never burns us down. It builds us up and purifies our ideas.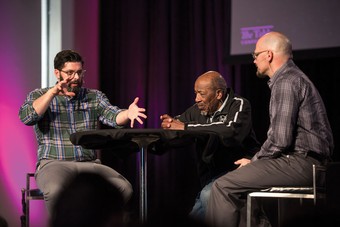 And that vision of seeking wisdom together, in communities of thoughtful friends, extends beyond the center into our growing audience of Christians committed to learning beyond their college years. Whether it's online at The Table (our multimedia platform that includes a blog, special journal issues, videos and podcasts) or at live events, we hope the church will experience our resources in a context of friendship and community.
Disagreement is inevitable. Whether it's during a roundtable seminar, at an annual live event like The Table Conference, or in our growing list of online resources, we've learned to expect disagreement. But we think of it as a tool for getting closer to the truth and closer to each other. In that sense, we strive for healthy and fruitful disagreements, something to seek out for the sake of making our lives better: more wise, more loving, more humble, more open-minded and more courageously committed to our convictions.
"Disagreement is an inescapable fact of life. We can't outrun, outsmart, or out- love it. It's here to stay," says CCT Director Gregg Ten Elshof. "If we learn how to interact with it well, it can be a powerful resource for learning, for love and even for growth into deep and abiding unity."
Looking Back with Gratitude, Looking Forward with Faith
During the past three years, we've been grateful to contribute to the renaissance of the evangelical mind. We've played host to some of the most impactful Christian scholars of our day.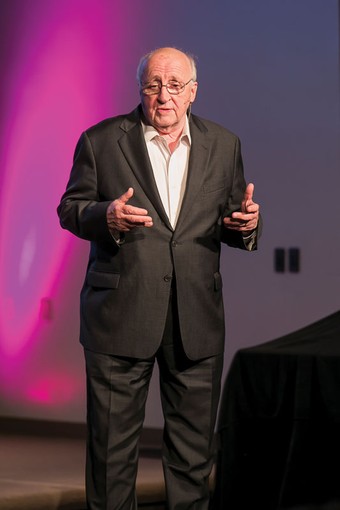 Philosophers including Alvin Plantinga, Nicholas Wolterstorff, William Hasker, Robert Audi and Richard Swinburne have brought nuanced and clear thinking around the philosophical problems of distinctly Christian scholarship, justice, the science and religion debate, the existence of the soul, and the telos, or purpose, of human life.
Theologians like Ellen Charry, James Houston, Frederica Mathewes-Green and James K.A. Smith have inspired us with the depth of God. Those representing the neurosciences, such as Jeffrey Schwartz, Warren Brown and William Struthers, have opened the mysteries of the brain and invited us to consider its relevance to Christian spirituality.
Scholars from the world of psychology like Robert Emmons, Everett Worthington Jr., Marie Hoffman and Justin Barrett have revealed the beautiful complexity of human nature and behavior. And public theologians, ethicists and cultural commentators including Richard Mouw, Robert George, Cornel West and John M. Perkins have offered us a vision of intellectual virtue and the hope of more civil and kind public discourse.
As we approach the end of our three-year grant supported by the generosity of the John Templeton Foundation, we're in a season of gratitude.
We're also in an exciting season of thinking ahead, looking forward with faith in the potential to deepen and broaden our work. We're currently preparing for theme years dedicated to The Meaning of Love (2015–16), Humility (2016–17) and Suffering and the Good Life (2017–18).
During these years, we'll continue to reach out to like-minded Christian scholars in need of the resources to represent the gospel and wisdom of Jesus in their own sphere of influence; and we'll continue to be present to the church with the call to learn the wisdom of Jesus here and now, for such a time as this.
Evan Rosa is the communications coordinator for Biola's Center for Christian Thought, where he also serves as editor of The Table.
---
The TABLE
Where do your deepest conversations happen? Coffee shops, dining rooms, backyards, offices, classrooms. What's the common element in each of those? The Table.
The Table is the Center for Christian Thought's multimedia platform that exists to bring the wisdom of Jesus to the church, to promote lasting conversations about life's biggest questions, in a spirit of humble and courageous learning. We break it up with resources you can read, watch, listen to and experience. Articles, interviews, videos, podcasts and events.
We keep you up to date with a weekly email — wisdom for your inbox — and regularly offer discounts and special resources exclusively for our growing community of email subscribers.
Sign up today via cct.biola.edu!