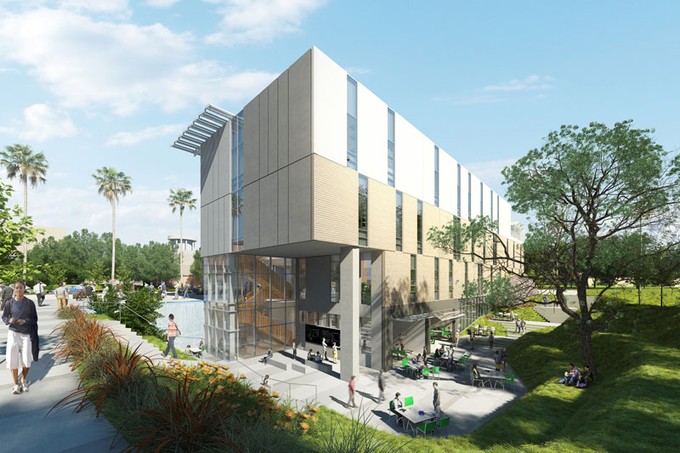 Throughout history, the discoveries and applications of science — electricity, DNA, penicillin, the mapping of the human genome — have changed the world. Science has an immense power to capture the imagination and to draw to itself an almost religious reverence. It can become an idol, and for some it has rendered faith in God quaint at best or even antithetical to an intelligent understanding of existence. This battle between science and religion, heralded by those for whom science is the only valid worldview (often called scientism), is sadly a prevalent narrative in our society.
Christian intellectuals must do a better job of pushing against this trend and offering a counter-narrative in which science and faith are not only reconciled, but deeply and necessarily in conversation. Biola University will take up this challenge by providing a paradigm for a robust integration of faith and science. The university's ambition is to help fill the void of Christian intellectual and moral leadership in the areas of science, technology and health care, for a future that will need it more than ever.
"Our aim is to equip a new generation of ethically thoughtful professionals in the sciences and health care, grounded in a Christian worldview, educated in an academically rigorous environment, ready to assume positions of leadership and able to provide the clear moral vision the world desperately needs," said Biola President Barry H. Corey.
Biola plans to take its already reputable science programs to the next level, preparing students to become leaders in science professions who are grounded in biblical thinking and wisdom steeped in the Christian tradition.
"Ideas shape culture. How we think about science, technology and health care will shape our lives and the lives of our children," said David P. Nystrom, Biola's provost and senior vice president. "It is essential that leaders in these areas both possess great technical skill and have the capacity to make decisions from a Christian ethical framework. Biola aims to provide premier programs to prepare tomorrow's thought leaders today."
Plans for ushering in a new era of strength in the sciences at Biola include:
Building on Strength: Biola's global reputation as a leader in undergraduate science education in the philosophy of science and religion, applied ethics, global health care and Christian apologetics will provide a solid foundation as the university builds for the future.
Stewart Honors: This new science honors program will make Biola an attractive option for top Christian high school students who excel in the sciences and desire to study at a leading Christian university.
Technology: A major emphasis going forward will be a robust program in applied computer science and the addition of computer science and technology competencies in the general education curriculum.
Global Health: Building on the long heritage of Biola's School of Missionary Medicine, which began in the 1940s, and leveraging growing institutional partnerships in Asia, Biola will prepare its biology, pre-med and nursing majors for meaningful careers in a rapidly changing world.
Center for Science, Technology and Health: An essential dimension to Biola's vision for the sciences, this new four-story, 91,200-square-foot building will offer state-of-the-art research and learning facilities commensurate with the quality of our exemplary students and leading faculty.

Standing tall on the southwest side of University Drive, the Alton and Lydia Lim Center for Science, Technology and Health will provide faculty and students with opportunities to conduct research using more advanced and higher precision equipment than previously possible.
COST
$63 million
RAISED SO FAR
$26.2 million
TARGET GROUNDBREAKING
February 2016
TARGET OPENING
Spring 2018
SIZE
91,200 square feet — tripling the amount of space dedicated to the university's science, technology and health programs.
DEPARTMENTS HOUSED
nursing, biological science, human biology, environmental science, chemistry, physics, engineering physics, physical science, biochemistry, math and computer science
NOTABLE FEATURES
30 new lab spaces, three new classrooms, 10 new lab preparation spaces, human anatomy suite, rooftop observatory, faculty offices
Why Prioritize Science at Biola?
Interest in Biola's sciences programs has risen dramatically over the past six years. Biola's enrollment growth in these majors has increased 79.1 percent since fall 2007. The three fastest-growing science majors over this period were biological sciences (92.4 per- cent), computer science (225 percent) and engineering physics (446 percent). In fall 2013, the three most popular science majors for new incoming students were engineering physics, biological sciences and nursing.
In addition, job opportunities in the STEM fields are growing at a faster rate than non-STEM fields. Biola must be strong in this area in order to equip students for the workforce.
Learn more about Biola's vision for the sciences at biola.edu/campaign.