Master of Arts in Teaching English to Speakers of Other Languages (TESOL)
School of Education
Overview
Biola's M.A. in TESOL will prepare you to teach ESL/EFL — nationally and abroad — and give a voice to countless individuals in need of the language in order to pursue education, launch careers, or survive and establish themselves in English-speaking countries. Graduates of this program will be prepared to instruct students of varying ages and skill levels and will attain a solid understanding of course and material design, program development, teacher training, and student assessment.
The TESOL programs place an emphasis on adult and young adult ESL learners. In response to an increasing need for ESL/EFL teachers in Early Childhood (PreK-2) and Elementary Education (Grades 1-6) both home and abroad, the TESOL programs also offer two additional specializations within the M.A. in TESOL curriculum:
Yes! Tell Me More!
Why Choose TESOL at Biola?
English has become the most widely used language in the world today, particularly in the areas of science, commerce, and education — and the demand for qualified teachers of English is growing.
Whether you have reached a point in your career where your job or visa requires you to have a master's degree or your responsibilities are increasing to include new areas of teaching, you will be immersed in a learning experience that will form your integrity and professionalism.
As a student of Biola University's M.A. in TESOL program you will:
Become a part of our legacy. Biola University is an established, Christian institution with more than 100 years of biblically centered education, including the Talbot School of Theology.
Receive biblically centered training from top-notch faculty. You will be mentored by faculty with extensive experience in global cross-cultural service. Active practitioners and researchers in TESOL, our faculty's expertise will give you the top-tier guidance you need to reach your goals for effective teaching and enhanced ministry.

Earn your degree online or in person. Our online option allows you to study on a flexible schedule and immediately apply your learning to your current teaching context. Meanwhile, the on-campus option affords you the opportunity to connect with faculty and classmates in person and practice your TESOL skills throughout Southern California, one of the most linguistically diverse cities in the world.
Train for a higher calling. Biola's M.A. in TESOL takes your learning to the next level. Our Christ-centered curriculum will develop your expertise in language teaching — characterized by professional preparation, contextual sensitivity, cultural appropriateness, and ethical service in the name of Jesus.
What Will I Study?
The M.A. in TESOL is a biblically integrated, academically rigorous program focused on the practical aspects of teaching in a variety of settings. Every course is designed to help you reach your highest potential and cultivate your professional, spiritual, and academic growth. You will engage in core courses such as:
English Language Teaching Methods
Structure of English
Materials Evaluation & Preparation
Ethics, Values & Intercultural Communication for TESOL Professionals
Second Language Acquisition
Language Testing and Assessment
Vocabulary Learning & Teaching
Your learning experience will also be enriched as you will also complete electives in Bible / Theology and TESOL, such as:
Life of Christ
Course Design in TESOL
Teaching Second Language Reading and Writing
Technology for Language Learning and Teaching
Teaching English to Young Learners
Topics in TESOL: English for Academic Purposes
Topics in TESOL: Sociolinguistics and English Language Teaching
Be sure to view official program requirements in the Biola University catalog.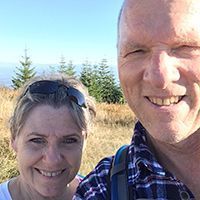 Some lessons and truths took a long time for me to digest. But I can often refer back to them even now, 25 years later ... I can definitely say that my ability to translate my experience with Christ with integrity in another culture, and therefore more effectively in my own culture, was greatly enhanced.
High School Teacher
M.A. in TESOL, '96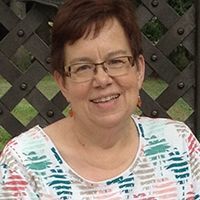 Although I had already been teaching for many years, the TESOL Online program enabled me to hone my skills and widen my horizons. It also opened up the opportunity for me to train others here in Europe who wanted to use English as outreach.
Missionary/Adult Education TESOL Teacher
M.A. in TESOL (Online), '16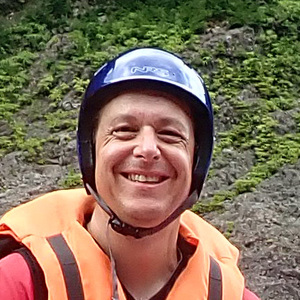 My M.A. in TESOL (online) came in the midst of my career and helped me become a better teacher. Through the program I saw my skills honed, my understanding of the field deepened, and my passion for teaching reinvigorated.
Teacher of EFL at a two-year technical school in Japan
TESOL, M.A. '20
4 Semesters
Standard Duration
This indicates the standard duration of this program. Completion time may vary depending on transferred coursework and preferred courseload.
36
Total Program Credits
Every program at Biola University features rigorous academics, biblically integrated curriculum and vocational preparation.
WSCUC
Accreditation
Biola University is accredited by the WASC Senior College and University Commission. Additional accreditations may apply to specific programs.
Career Paths
An M.A. in TESOL from Biola opens many doors of opportunity to our alumni. Graduates of this program serve as teachers, coordinators, directors, and leaders in four-year colleges, universities, and mission agencies in the United States, Europe, Asia, and the Middle East. While there are several career paths you can take with a master's degree in TESOL, listed below are just a few of the many opportunities for our graduates:
College or university ESL program director
ESL or EFL professor, lecturer, or instructor at a university or college home and abroad
ESL instructor in adult education
ESL/EFL teacher at a private or international PreK-12 school
ESL textbook writer
ESL instructor with a sending agency or in a church-based ESL program
Teacher trainer
Which TESOL degree is right for me?
If you are looking to teach English as a second or foreign language, Biola provides several ways for you to be trained in TESOL in addition to the master's degree. The level of teaching and work you want to pursue while receiving training in this field will determine which program is right for you. Here's a summary to help you decide which program fits best:

M.A. in Intercultural Studies + Certificate in TESOL

This path provides a strong foundation in cultural and missiological principles while being trained to teach ESL/EFL.

M.A. in Teaching Personalized or M.A. in Education Personalized with a TESOL concentration.

The School of Education's program offers students wishing to work as an ESL/EFL educator in a K-12 setting to complete 3-5 courses in TESOL as part of their degree program requirements.

One-Year Accelerated M.A. in TESOL

Have taken at least 18 undergraduate credits of equivalent coursework in TESOL? Ask us about the one-year accelerated M.A. in TESOL.

Graduate Certificate in TESOL (21 credits)

This certificate may be acquired: 1. After completing the first year of the M.A. in TESOL, 2. In conjunction with another master's program, or 3. As a stand-alone program.

Departmental Entry-Level Certificate

Students who complete one or more courses but do not fulfill the credits required for the graduate certificate can receive a certificate that specifies the number of contact hours. One 3-credit class is equivalent to 45 contact hours*.
*An estimated amount of 180 hours total based on three hours of homework per in-class contact.

Essentials of TESOL

Biola also offers a noncredit Essentials of TESOL class through Biola LEARN. Self-paced, fully online, and low-cost, this course will prepare you to teach English in informal settings while giving you a taste of what you will learn in the M.A. in TESOL program.
You may also be interested in