M.A. in Public Relations and Reputation Management
School of Fine Arts and Communication

Overview
In an age of disinformation, there is a growing need for trustworthy voices — ethical counselors who can advise stakeholders and craft messaging that inspires trust. Biola's Master of Arts in Public Relations is designed to equip students to lead the way in building strategic, mutually beneficial relationships between organizations and the public.

Yes! Tell Me More!
Why Study Public Relations at Biola?
The Master of Arts in Public Relations and Reputation Management matches academic rigor with practical application — forming the way you develop strategies, communicate and understand your work.
Leadership Development. Practical, professionally oriented coursework equips you to enhance your leadership capabilities. Your studies culminate in a capstone project centered on applying your learning within public relations-specific positions.
Ethics Emphasis. Go beyond considering how to ethically engage to ask why. As you integrate Christian perspectives on human identity and work, you'll see public relations as an opportunity to serve — a perspective that drives decision-making.
Relational Investment. Small class sizes and community intentionality promote meaningful connections between faculty and students, creating relationships that will challenge you to excel professionally and academically.
Established Reputation. Learn from award-winning faculty in a respected public relations program. Biola Public Relations has been nationally recognized for its student publications and initiatives and created a legacy of motivated, high-achieving alumni.
Online Flexibility. Biola's Master's in Public Relations is offered entirely online, empowering you to complete an advanced executive education from anywhere in the world in as few as 12 months.
What Will I Study?
Your public relations degree combines advanced core coursework in public relations with integration courses and elected concentration courses in Media Ethics, Leadership, Strategic Communication and Digital Management, and culminates in a capstone course. You'll cover topics such as:
Creating, developing and executing campaigns
Digital analytics and emerging strategic technologies
Ethical decision-making models
Developing sustainable patterns by reframing work as stewardship
Crisis and reputation management
Paid placement and cultivating customer relationships
Sample Course Videos
Curious what lectures are like? View the videos to get a glimpse into some of the M.A. in Public Relations and Reputation Management courses at Biola University.
1–2 years
Standard Duration
This indicates the standard duration of this program. Completion time may vary depending on transferred coursework and preferred courseload.
33
Total Program Credits
Every program at Biola University features rigorous academics, biblically integrated curriculum and vocational preparation.
WSCUC
Accreditation
Biola University is accredited by the WASC Senior College and University Commission. Additional accreditations may apply to specific programs.
Public Relations Career Paths
Biola's online Master's Public Relations and Reputation Management is designed to be career-advancing. As you develop practical skillsets and expand industry knowledge, you'll be prepared to serve and lead in diverse fields in positions such as:
Public Relations Manager
Crisis Communication Manager
Director of Communication
Fundraising Manager
Senior Director of Digital Media
Digital Media and Marketing Manager
Chief Communications Officer
Director of Integrated Marketing & Public Relations
Senior Director, Communications
Senior Corporate Communications Manager
Public Relations Account Supervisor
Marketing and Community Relations Manager
Department of Public Relations and Strategic Communication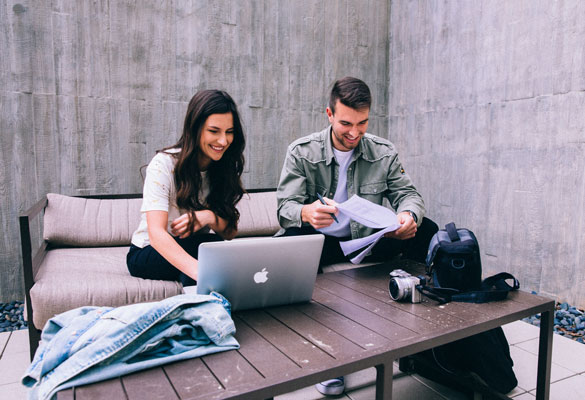 Did you major in Public Relations?
If you studied public relations at your undergraduate institution or earned your degree at Biola University, you could be eligible for a 3-credit reduction to your degree. To learn more, contact our office at publicrelations.programs@biola.edu or (562) 903-6000 x4569.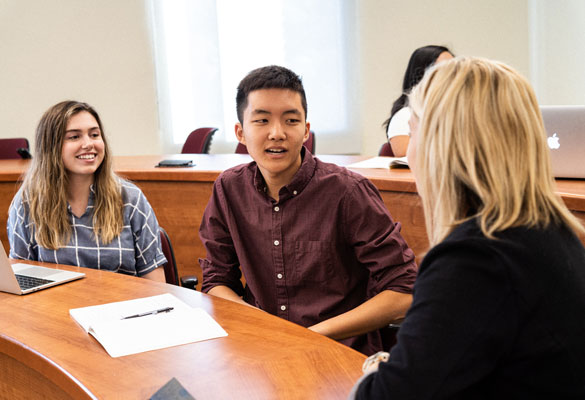 On-Campus Intensive
If you want to complete part of your program in Southern California, you can opt to attend a five-day executive seminar to learn alongside leaders of our surrounding communities for academic credit.
You may also be interested in