Online students have the advantage of working from the comfort of their home. While it is tempting to snuggle on your sofa or in bed to study, research shows that this can have a negative impact on your work. A designated, carefully designed space can help you separate your work and home.
Here are four tips for creating a functional workspace no matter the size of the space or budget:
1. Make sure your space is functional and healthy
It is important to prioritize safety and comfort in your study space over style. Practicing proper posture at your desk will keep your back healthy and help you avoid muscle strain. Changing positions several times a day is also beneficial if you are working for hours on end. Consider taking a stretch break or alternating between sitting and standing as you work. Don't have a standing desk? You can stack books under your computer to raise the height.

2. Avoid the clutter
Maintaining a clean workspace will help you avoid frustration and distractions and keep your mind clear for the work you have ahead. Using separate folders for each class will help organize paperwork and eliminate loose papers. When you finish studying, tidy up the area so that clutter does not build up and you can come back to a welcoming space.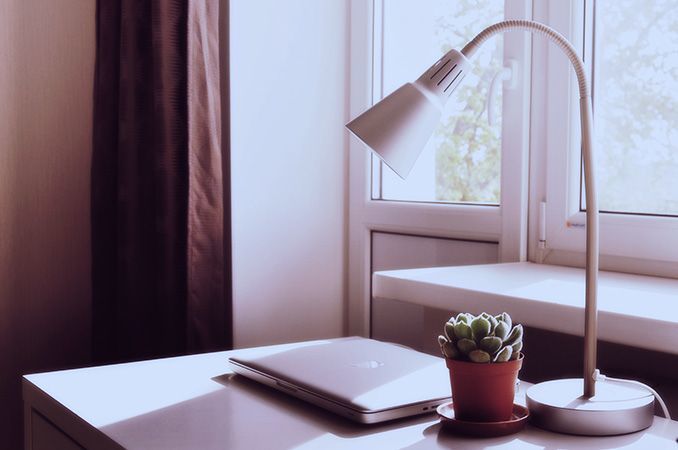 3. Let there be light!
Try to set up your study space in an area with plenty of natural light so that you can counteract the effects of spending so much time in front of an artificially lit computer. Natural light can increase productivity, uplift your mood and sharpen your awareness.
Try exploring with different types of light as well. According to a German study on the effects of color temperature and brightness on the productivity of students, researchers found that the students were more creative under warm-colored light, yet concentrated better under cool-colored light. Try experimenting with different brightness levels and color temperatures by using a lamp with a dimmer.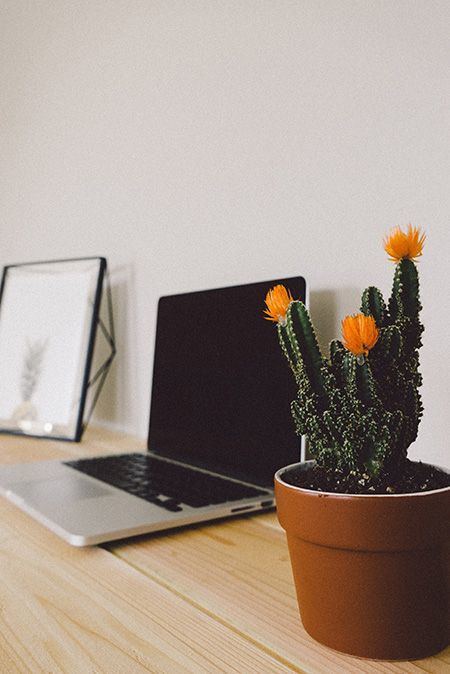 4. Add your own personal touch
Fill your space with things that inspire you and keep you motivated, such as family photos, photos of stunning sunsets, colorful decorations or a funny calendar. Additionally, adding plants and greenery to your study space may increase your ability to concentrate and reduce stress.
Feeling inspired by this article? Send us a photo of your study space and it just might be featured in our next newsletter!


Additional Resource: Optimize Your Workspace for Productivity
Written by Cristal Vazquez Carrillo, success coach for Online and Graduate Student Success. For more information, contact Cristal at successcoach@biola.edu.