Brandon Chai came in thinking that Biola wasn't the place for him. He was a Korean guy who loved hip hop and nice shoes in a dorm of guys who shared none of those things. He could tell he didn't really fit.
Often he would feel stereotyped. "One time someone asked me who my favorite rappers were," he says. "I listed them off… and the first thing the person said was 'Wow, none of them are Korean!'"
He felt like he was being put in a box. In high school much of the Korean crowd considered him "whitewashed". On the other hand, white friends considered him Korean.
Brandon was stuck in the middle of two cultures; he didn't even fully identify with any particular group.

"Anyone who knows me knows I'm so hip hop," he says. Hip hop is his culture. His background.
He joined the Biola Rap Club, but once again, that identity didn't help him out. It still didn't feel like Biola embraced hip hop culture as a whole.
"The first two years at Biola were formative for me," he says. "God really humbled me."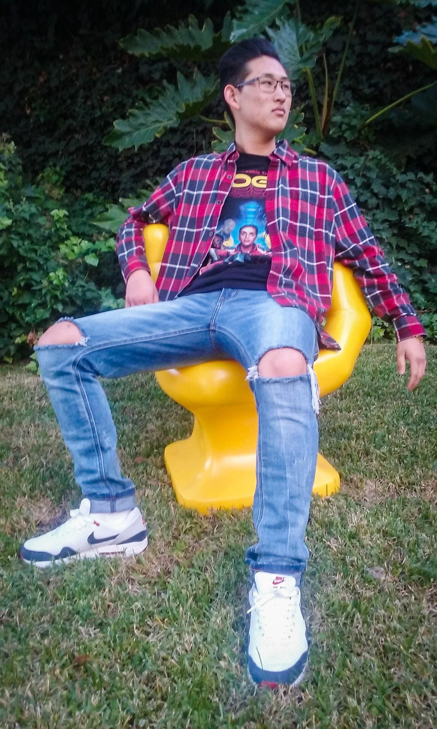 Then, he performed for Punk N' Pie. He ended up rapping his own song in front of hundreds of people. Dr. Barry Corey came up to him afterwards and told Brandon that he had never heard rap performed the way he had done it.
Brandon's hip hop is biblically influenced. It's raw, real and honest. Because of his conversation with Dr. Corey, he began to realize people were more open to his culture than he thought.

Brandon says he easily could have become bitter towards Biola. However, his heart slowly shifted from frustration to openness.
Brandon says he's always been in the middle felt somewhat misunderstood. So instead of thinking of Biola's culture as an enemy, he decided to treat Biola as more of a friend.

"There are some genuinely good people here," he says. "Sometimes they just aren't aware of what's out there." Brandon actively chooses not to hold anything against anyone. He says that people get out of Biola what they put into it.
Deciding to give Biola a chance opened up doors for him. He learned a lot from Dr. Kimber in his Biblical Interpretation class. Realizing he could approach reading scripture in a deeper way was important in his development.
Ultimately, Brandon decided he wasn't going to act as if he was owed anything. His philosophy is that Biola isn't perfect, but it also isn't evil. His graciousness and perseverance have actually opened doors for him whereas bitterness would have hindered him.
Looking for more ways to connect? Biola has a number of opportunities to get involved.
---