Finalist Judges for the 4th annual Biola Startup Competition have just been announced. This year's esteemed panel of judges will be:

Dr. Matt Benson, Sr. Vice-President, Operation Mobilization
Ruth Lopez Novodor, CEO, Beverly Oncology & Imaging (BOI) Medical Group, Inc.
John Schad, Vice President of Marketing, 20th Century Fox

Bios are provided below.

Biola's Final Presentations (Pitch) and Awards Ceremony will be held on Friday, March 15th, 8 AM - 3 PM, Moats Auditorium, Crowell School of Business, Biola. Faculty, staff, students, alumni, Startup investors and friends of Biola and the Crowell School of Business are invited to attend. No cost. Lunch will be provided by our generous sponsor, Chick-fil-A, La Habra Marketplace.

Team pitches begin at 8:15 AM - in the order shown below. Each team will pitch their Startup idea for 15 minutes, followed by 15 minutes of Q/A with the finalist judges.

Schedule:
7:30 AM Continental breakfast
8:15 AM Glorious Gainz Fitness (coached by Bob Zalk)
9:00 AM Titanium (coached by Mark Strom)
10:00 AM Chaotic Peace (coached by Anton Yergat)
10:45 AM ParaBrands (coached by Sarah Tse)
12:30 PM Pedal on Purpose (coached by Barry Watkins)
1:15 PM Sunny/75 (coached by John Russell)

After the pitches, the Finalist Judges will deliberate -- and then an Awards Ceremony & Reception will follow.

The First Place team will receive $15,000 and a $10,000 pro-bono legal package graciously provided by our sponsor Brown & Streza LLP.

The 2nd and 3rd place teams will receive $7,500 and $5,000 respectively and a free legal consultation with Brown & Streza LLP.

Founded in 2015, the Biola Startup Competition, hosted by Crowell School of Business, is a faith-based business competition designed to help Biola students and alumni launch innovative, kingdom-minded businesses and nonprofits that have the potential to significantly impact the world for Christ. The competition is generously funded by friends of Biola and the Crowell School of Business — who desire to make a direct investment in Christ-centered young innovators. To make a gift, please contact Robert.Harp@biola.edu.

About the Finalist Judges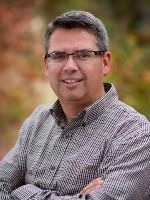 Dr. Matt Benson currently serves as Sr. Vice-President of Operation Mobilization, an international Christian movement of almost 7,000 workers in 120 countries. His focus on the organizational culture and people functions of the enterprise keeps him in global contexts in which the intersection of leadership, organizational strategy, and cultural values coalesce (or collide!).
The bulk of Dr. Benson's professional life has been spent as a faculty member and Vice-President at Bryan College in which he served as the chief strategist overseeing innovative and integrative educational strategies that promoted formational education across all areas of the college. He continues to teach in the MBA program at John Brown University as well as the Graduate Ministry program at Ohio Christian University.

Dr. Benson is a graduate of both Dallas Seminary and Talbot School of Theology. He and his wife, Melody, also a professional educator, have three children and live in Peachtree City, GA.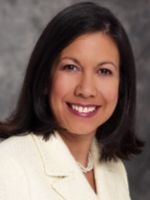 Ruth Lopez Novodor serves as CEO for Beverly Oncology and Imaging Centers (BOI) Medical Group, Inc., a position that she has held since 1980. In this capacity, Ms. Lopez Novodor is responsible for the company's business planning and execution of strategic goals. The company's medical professional team is known for building a family-like relationship with each patient by demonstrating compassion and cultural sensitivity to provide the highest-quality cancer treatment for the region's multi-cultural population. Under her direction and execution, Ms. Lopez Novodor has helped this medical center achieve national recognition and industry credibility by receiving Joint Commission accreditation.
Ms. Lopez Novodor has served as a Delegate to the White House on Small Business; was a two-term Chairman of the Board of the Latin Business Association (LBA); a four-year member of Wells Fargo Bank's Corporate Diversity Council and a Board Member for El Proyecto del Barrio. Additionally, she served as a Board Member of the National Federation of Independent Business (NFIB) and as Chairman of the Leadership Council of NFIB California. She's also an active Board Member on the National Latina Business Woman's Association in the Inland Empire (NLBWA-IE), as well as President of its Institute. She was appointed by the Mayor of Los Angeles to the Workforce Development Board of LA (WDB) where she continues to serve as Chairman of the Nominations Committee. She was also appointed by Governor Schwarzenegger to the State Compensation Committee where she served for several years.

Ms. Lopez Novodor holds an MBA and a Bachelor of Science degree in Business Administration from Pepperdine University. In 1996, she completed the Executive Program for Managed Care at the University of Missouri, at Kansas City's National Center for Managed Health Care Administration, and Henry W. Bloch School of Business and Public Administration. She is active with her husband, children, and grandchildren; and participates as a speaker at entrepreneurial conferences and community activities. She serves as a Crowell School of Business MBA Mentor.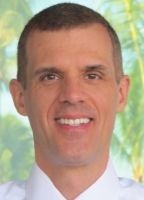 John Schad is Vice President of Marketing for 20th Century Fox, where he leads marketing initiatives for film properties including Star Wars, Avatar, James Bond, X-Men, The Planet of the Apes, Ice Age, The Passion of the Christ, The Sandlot, and The Sound of Music.
John previously held Domestic and International Marketing positions at Warner Bros. Studios. John founded a baseball card brokerage business with 6 full-time employees and over 400 sales representatives and has served as an advisor to several start-ups.

John co-leads the Career Transitions Now ministry at Calvary Community Church in Westlake Village, where he has assisted hundreds of job seekers in aligning their avocation with their vocation through the discovery of their God-given gifts, skills, and passions. John is an MBA Mentor at Biola University's Crowell School of Business and was the keynote speaker for the 2nd Annual Biola Startup Competition.

John holds a B.A. in Government from The College of William and Mary, an M.B.A. in Marketing and Management from Columbia University, and Certificates in Advanced Negotiation and Leadership Mastery from Stanford University. John's passions are his family, mentoring, baseball cards, movies, vintage movie posters, and traveling.