It was a turbulent and tumultuous year. A deadly virus swept the globe. Political unrest divided the nation. Racial tensions fueled demonstrations in the streets. Cultural battles raged over sexuality and gender.
The year was 1968 — a time, it turns out, with many parallels to our own.
And in the midst of it all, God was at work, stirring up a seemingly unlikely revival that became known as the Jesus People Movement. Beginning on the West Coast, young people began embracing the gospel in droves, as communities of "Jesus freaks" formed around a love for Scripture, a commitment to evangelism, a new genre of Christian folk-rock and a yearning for the work of the Holy Spirit. Within a few years, in 1971, this countercultural revolution was being featured on the covers of Time and Life magazines, and its ripple effects were being experienced worldwide.
Fifty years later, is a similar revival possible today?
This was the central question of Biola's inaugural Ablaze Conference, which brought speakers, scholars, worship artists and former leaders of the movement together for three days in October to explore the legacy of the Jesus People and the ongoing work of the Holy Spirit.
"Can the Holy Spirit do this again? Yes! Some may be skeptical at this answer, but I propose you consider looking to the past for inspiration and into the future with aspiration," said Oscar Merlo, director of Biola's Center for the Study of the Work and Ministry of the Holy Spirit Today, which hosted the conference in partnership with the Wheaton College Billy Graham Center. "Our Savior can do it again, regardless of our race or background, in the contexts of universities, in students, in our churches and in our lives and to compel us to pursue a fresh outpouring of the Holy Spirit."
Hosted on Biola's campus on Oct. 7–9, the event featured a lineup of well-known pastors and authors, including Matt Chandler, Greg Laurie, Ed Stetzer, Glenn Packiam, Kenneth Ulmer and more. One of the highlights was the Jesus People Concert, a one-night only reunion of well-known artists from the movement, including Love Song, Matthew Ward and Nelly Greisen of the 2nd Chapter of Acts, The Salt Company, Nancy Honeytree and Dennis Agajanian.
In connection with the event, the Biola and Wheaton centers also launched the Jesus People Movement Oral History project (jesuspeoplemovement.com), featuring interviews with people who were directly impacted by the Jesus People Movement.
View plenary sessions from the Ablaze Conference on Biola's YouTube channel at youtube.com/biolauniversity and explore some of the conference highlights in the following pages.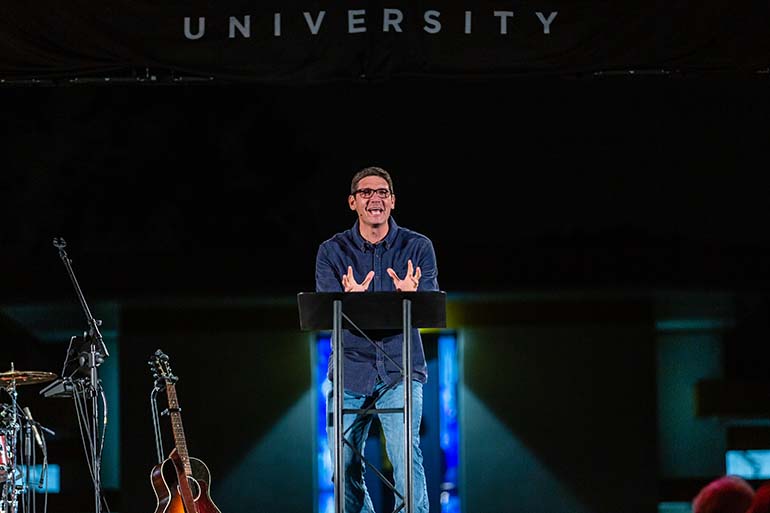 On the Role of the Holy Spirit in Revival
In 1968, the world seemed to have lost its mind. You had the Vietnam war. You had all sorts of riots all over the United States. You had racial tension. You had the Hong Kong flu that had killed millions. And what came out of that train wreck? Revival! An outpouring of the Spirit that brought hundreds of thousands — if not ultimately millions — of people to worship and lift high the name of Jesus Christ. That happened!
And so when we're looking around and it looks so hopelessly broken and all you're seeing on your feed is that this guy deconstructed and this person doesn't believe and we're being more and more marginalized, I'm going, "Hey, listen!" You've been put here, in the middle of this mess, by a God who's outside of time
for his glory. And I want to just kind of stir up your heart that if you would lift up your eyes and consider his beauty, if you would lift up your eyes and especially understand the person and work of the Holy Spirit, God knows what we might see in our day. God knows what we might see in our day. Who knows how he might turn back the clock or how he might pour out and do something new? Who knows what might happen among us in this space, in our cities, if you and I would get a vision for what the Spirit of God is up to in our day? Who knows? I'm trying to call you out of retreat and into a belief that the sovereign creator God of the universe is unstoppable, and you are his sons and daughters. You have been called and empowered by the Holy Spirit to push back darkness and establish the light.
Matt Chandler
Lead Pastor of The Village Church
President of Acts 29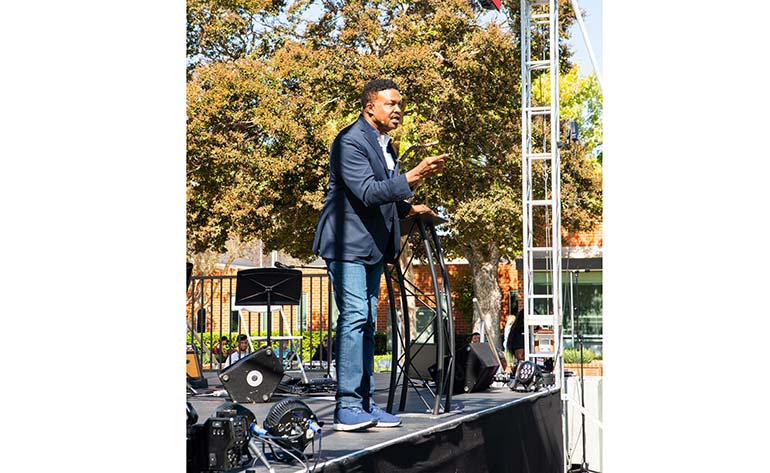 On the Role of the Whole Gospel in Revival
I see the Jesus People Movement leaning toward emphasizing, almost exclusively, the spiritual. And in my neighborhood, in my community, on my side of town, there was Black theology that emphasized almost exclusively the social. There were these two diametrically opposed, in many cases, positions of supposedly the same kingdom. [There was] this idea that it's an either/or. …
The good news was not an either or an or. It was that there is a word from God for both your soul and your situation. It's not one or the other. And as we look at this mission statement of Jesus — "He has called me to the poor and the brokenhearted and the prisoners" — it is not spiritually or socially. It's spiritually and psychologically, and spiritually and sociologically, and spiritually and visually, spiritually and physically, and spiritually and economically. It is the whole person. It's the whole gospel for the whole person, for the whole world. Dare we not separate it and dissect it.
Maybe the greatest lesson about the Jesus People Movement is it was a movement, and Jesus is still moving. Maybe the greatest lesson is it was a chapter in an ongoing story. Maybe the greatest lesson is it was not a snapshot, it was an ongoing video. And this Jesus People Movement speaks of a Jesus who is still moving.
Bishop Kenneth C. Ulmer
Senior Pastor of Faithful Central Bible Church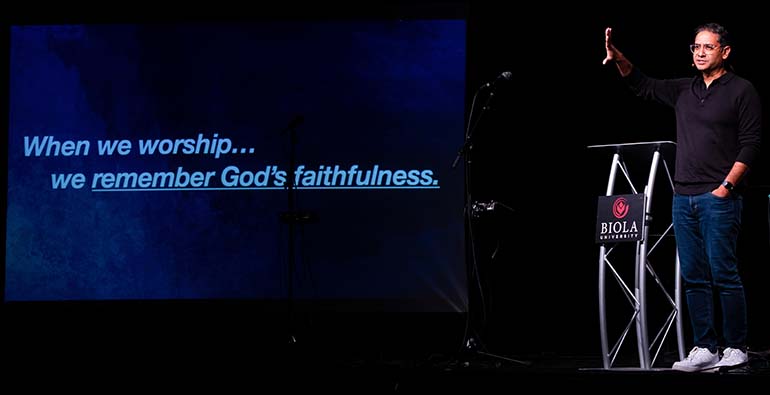 On the Role of Worship in Revival
Something happens when we worship together. The Jesus People knew that. The movement that we're remembering this week is a movement marked by music — and not just music, but worship. …
What is it that Christians are proclaiming when we worship together? The great mystery of faith. Christ has died. We remember God's faithfulness. Christ is risen. We experience his presence. Christ will come again. We foretaste the future.
Worship forms our memory, awakens our expectation and grounds our hope because Christ has died, Christ is risen and Christ will come again. The Jesus People were all about Jesus. And so were the early Christians. And so must we be today. To be the worshipers who are grounded in our hope and full of expectation, remembering God's faithfulness, all we have to do is look at Jesus.
Glenn Packiam
Associate Senior Pastor of New Life Church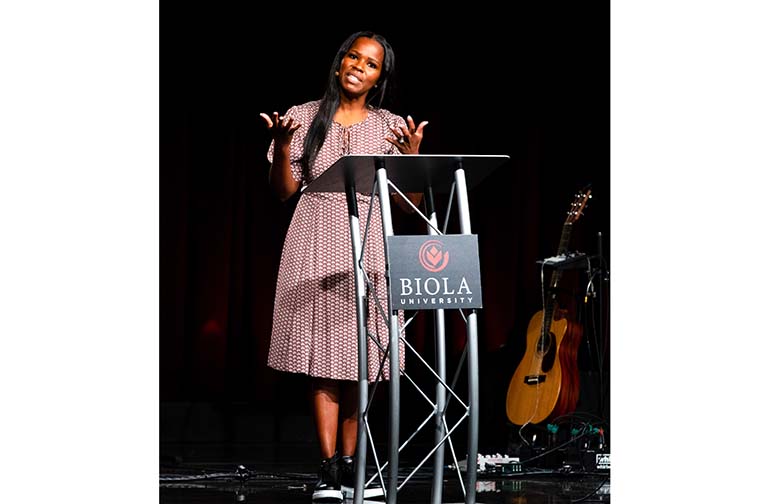 On the Role of Pain in Revival
We're at an interesting time. There's political and social unrest. There's uncertainty. We've come out of a pandemic — or are coming out. Many of our churches have closed for the longest amount of time in our lifetime. We are experiencing all sorts of spiritual questions. And if we were honest with people, [we're] staying in the routine and going through the motions, but not really feeling connected to the work we're doing. I wondered — many movements started like this with this interesting backdrop of pain and difficulty. …
People are searching, longing for something and becoming increasingly frustrated with the establishment. We know we can't do exactly what we have always done, but we have to do something. Where do we go from here? I don't know if you can see this or not, but we're primed for a move. There has been a recalibration of our hearts and we understand more fully what matters most. Being a part of something that God is doing is life-giving and refreshing. And I want to learn more about what he has done. That's how he tells us more about what he will do. But I want to be open, as well, to what he's doing now. And it's quite possible to hold both — to celebrate, and say, "God, look at all the wonderful works that you have done, and I want you to do something like that now."
Myesha Chaney (M.A. '18)
Recording Artist, Executive Director at Antioch Church of Long Beach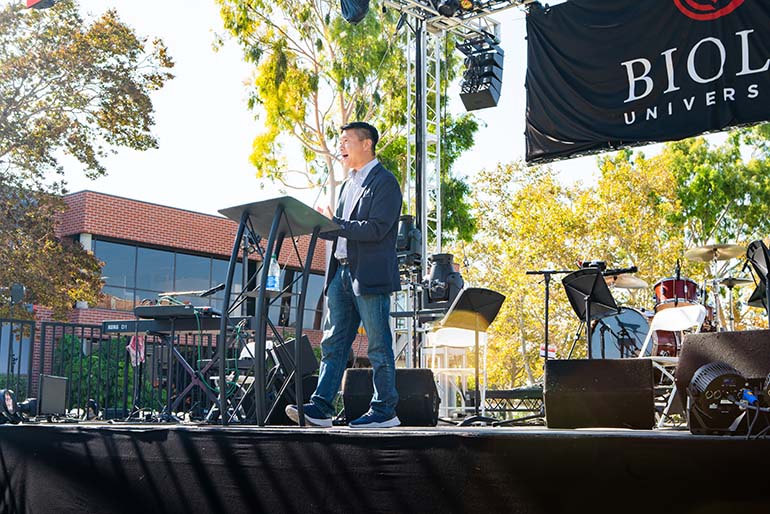 On the Role of Justice in Revival
Doing the work of God shows others the goodness of God. … If we, the church, are not the preeminent leaders in the pursuit of justice in our world, then we are allowing the world to look more like Jesus than we do. You see, we have outsourced almost every area of vulnerability and justice to NGOs, nonprofits, governments. And they're great. We need them, too. But when we think of orphans, we say, "Hey, which agency should we call for them?" God has mandated the church to care for the orphan. When we see the poor in our streets, we say, "Hey, government, we pay taxes. Do your job: Clean up our streets." God calls the church to care for the poor. We have outsourced almost every area of justice that God has mandated the church to care for.
For people who are uncomfortable with the word "justice" — and I've found that to be the case over the years; a lot of people in the church are uncomfortable with that word. I've found a wonderful synonym if you don't like the word "justice." And that is the word "love." Because justice is simply loving our neighbor as ourselves. Justice is love in action for those who are oppressed. It is expressing love into our world.
Eddie Byun
Associate Professor of Christian Ministry at Biola's Talbot School of Theology
Executive Producer of Save My Seoul and Author of Justice Awakening: How You and Your Church Can Help End Human Trafficking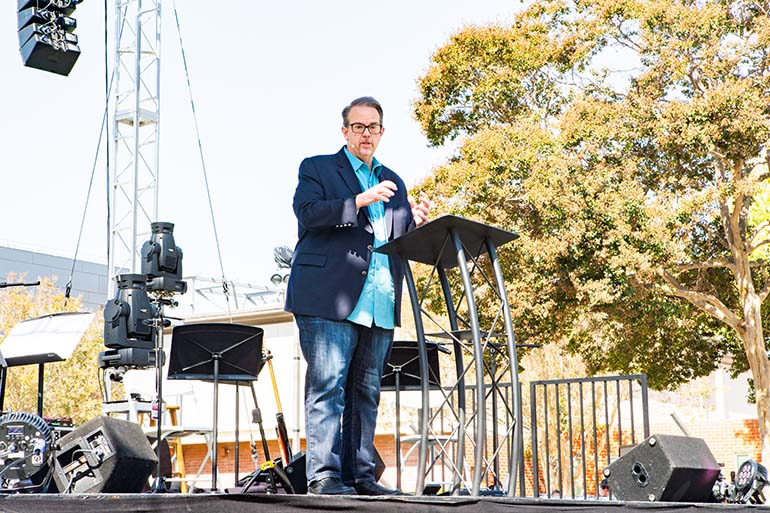 On the Role of Cultural Relevance in Revival
I want to help churches be biblically faithful, culturally relevant, counterculture communities for the kingdom of God. … Those churches began to reflect the culture around them. Rather than leaving their cultural expression — the counter-culture community of the '60s and the '70s — the gospel itself was presented and shared, and gospel communities were formed that to some degrees reflected the cultural context in which the gospel was announced, and disciples were made. …
I wonder today, what things are obscuring the truth of the gospel? What things are outside of biblical teaching, but are so commonly understood and practiced in Christian churches that people [who] are trying to see and understand from very different eyes, say, "I don't get it." Clearly, to be a Christian — to some of the Jesus People in 1968 before they knew the Lord — was to go and be part of the establishment, and to clean up, and to cut your hair, and to change your clothes, and to wash more. And yet that's not what the gospel is. … I just wonder 50 years later, how many people right now are looking in and the gospel is being obscured because of some of the ways evangelicals are now understood in the cultural milieu in which we find ourselves?
Ed Stetzer
Executive Director of the Wheaton College Billy Graham Center
Dean of the School of Mission, Ministry, and Leadership at Wheaton College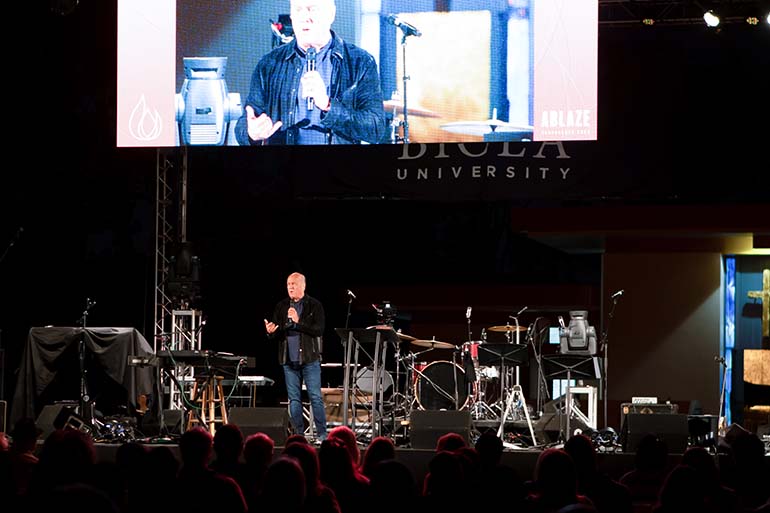 On the Role of Evangelism in Revival
God is passionate about [evangelism]. What are you passionate about? People get passionate about a lot of things. Some … are passionate about who their candidate is that they want to be president. Some are passionate about wearing masks. Some are passionate about not wearing masks. Some are passionate about vaccination. Others are passionate about not getting the vaccination. Listen, if I go to your social media and know more about what you think about masks or vaccines than what you think about Jesus: Houston, we have a problem. …
Are you passionate about sharing your faith? Because I see some people that used to be passionate about Jesus that are far more passionate about politics now. And my response to them would be, "Return to your first love. Go back to what really matters." That's how we're going to impact our culture and change this world around us.
Greg Laurie
Senior Pastor of Harvest Christian Fellowship